Candidates for governor of Virginia filed campaign finance reports on July 15, 2021, providing new totals in the race. The major-party candidates—Terry McAuliffe (D) and Glenn Youngkin (R)—have both raised roughly $20 million for their respective campaigns, according to the most recent reports.

A closer look at the sources of those campaign contributions shows that 94% of McAuliffe's contributions—$19.2 million—have come from direct, itemized donations totaling more than $100. Youngkin lent his campaign $12 million, which makes up 61% of his total campaign contributions.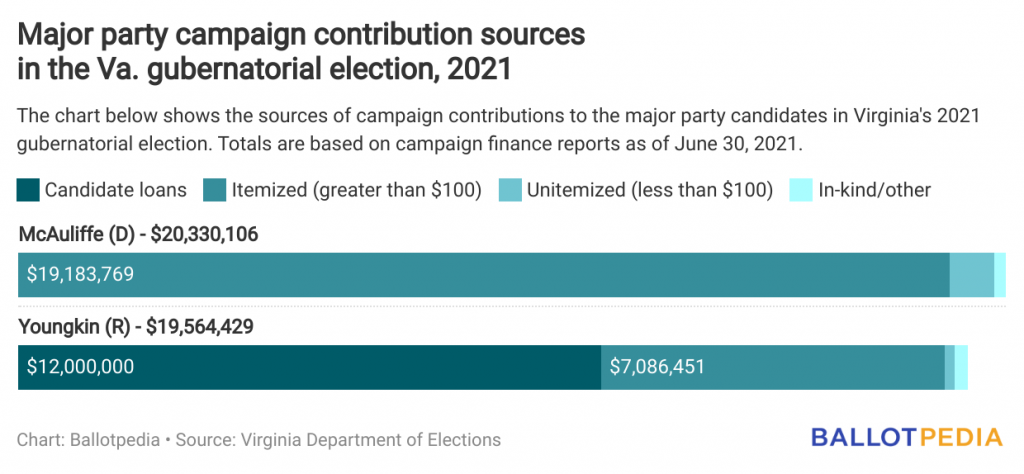 Itemized donations are those where information about the donor is provided in the campaign finance report including his or her name and address. Using the state data provided by the candidates' reports, Ballotpedia found that a majority of McAuliffe's itemized contributions—$11.2 million—came from donors outside of Virginia. The majority of Youngkin's itemized contributions—$5.0 million—came from zip codes in Virginia. For both candidates, the largest single source of donations outside of Virginia is Washington, D.C.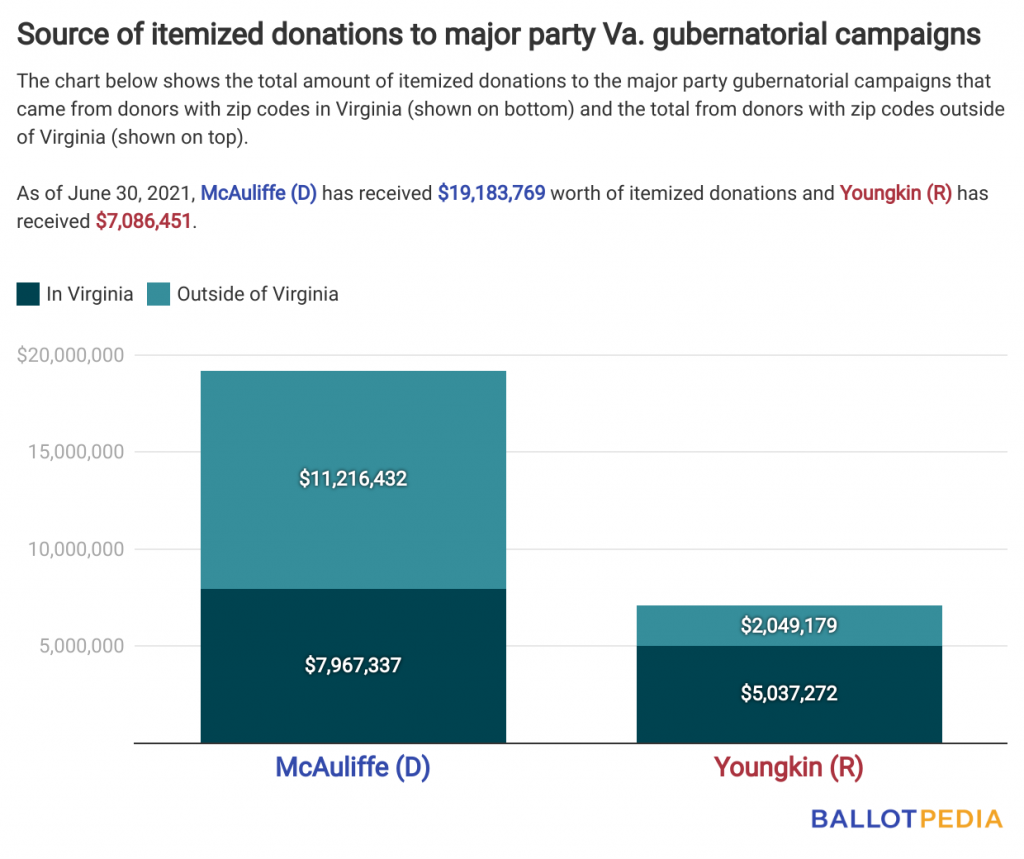 An analysis of the zip codes for itemized Virginian donations shows that four of McAuliffe's five largest sources are located in Fairfax County, in the state's northeast, and one is located in Albemarle County, which surrounds the University of Virginia. To date, McAuliffe's largest source of itemized donations—$1.5 million—is located in Alexandria, Va.
Three of Youngkin's five largest sources of itemized Virginia donations are located in the independent city of Virginia Beach, in the state's southeast. The remaining two zip codes are located in Fairfax County, and Henrico County, which includes the region surrounding the state's capital: Richmond. Youngkin's largest source of itemized donations—$547,675—is located in Virginia Beach, Va.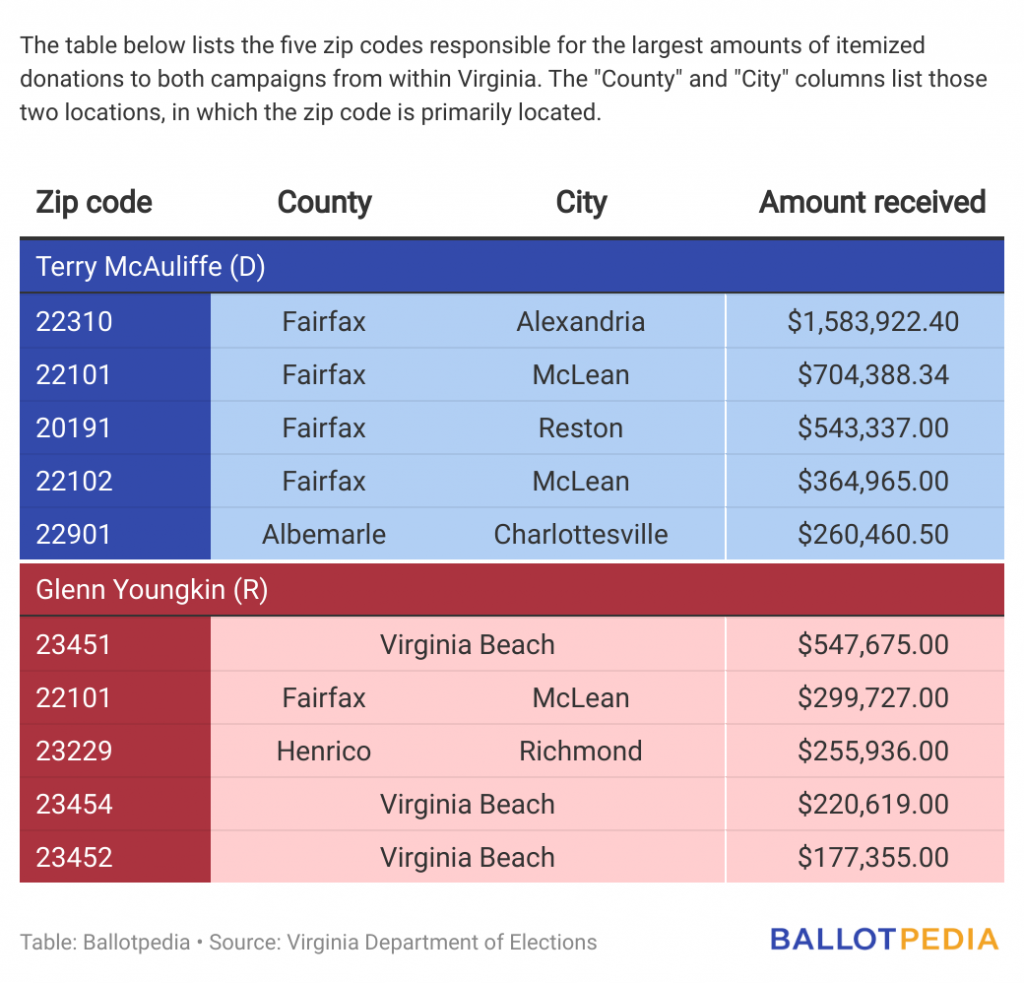 Virginians will elect a new governor in the Nov. 2 general election. Democrats have won four of the five most recent gubernatorial elections and all thirteen statewide elections since 2012. Two recent polls have shown the race about even with McAuliffe and Youngkin receiving support within the respective margins of errors. In addition to the major-party candidates, Princess Blanding, the Liberation Party candidate, will also appear on the general election ballot. She has raised $20,604 as of June 30 and has $7,739 on hand according to the most recent campaign finance reports.
To learn more about the Virginia gubernatorial election, click here.