As students across the country begin returning to school for the 2021-2022 academic year, 13 states require masks in public schools while seven ban them.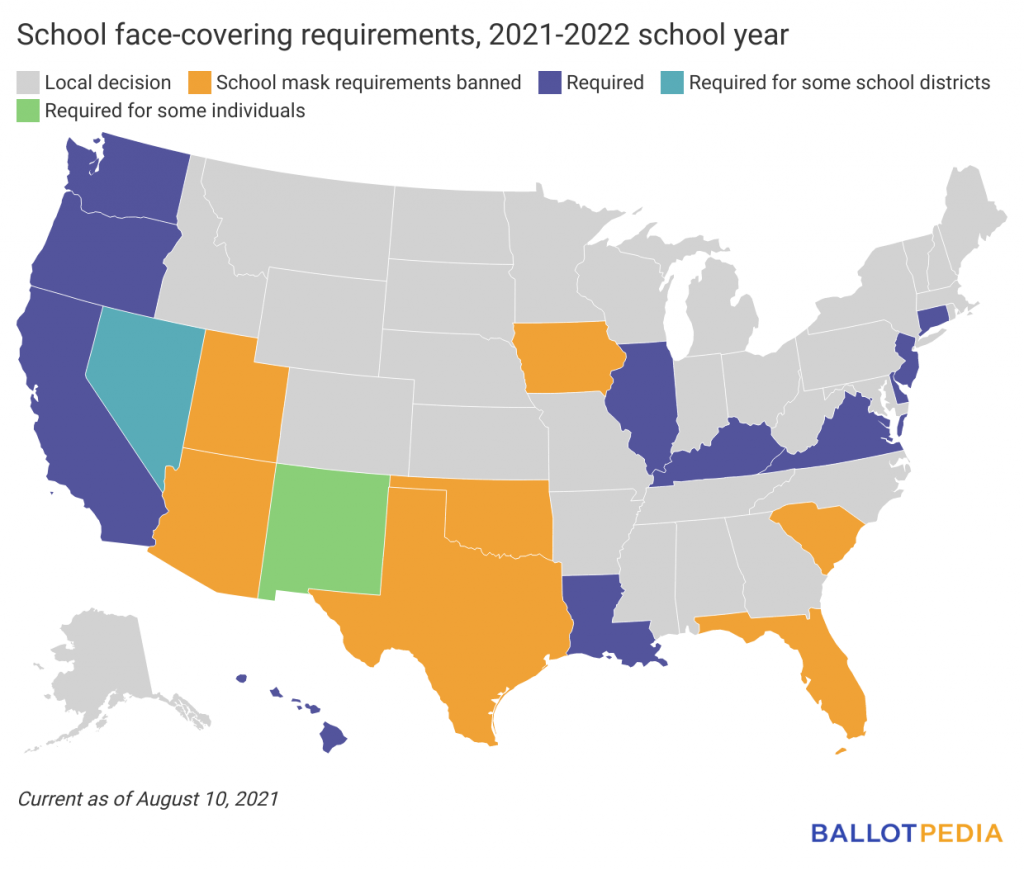 As of Aug. 10, eleven states require masks for all K-12 students and staff: California, Connecticut, Delaware, Hawaii, Illinois, Kentucky, Louisiana, New Jersey, Oregon, Virginia, and Washington. Nevada requires masks in districts with more than 100,000 residents. New Mexico requires unvaccinated people and all students and staff in elementary schools to wear masks.
Seven states have banned mask requirements in schools: Arizona, Florida, Iowa, Oklahoma, South Carolina, Texas, Utah. Arkansas' school mask requirement is temporarily suspended. Gov. Asa Hutchinson (R) called a special session of the Arkansas General Assembly, asking they create an exception in Act 1002 to allow local authorities to implement mask requirements for students too young to be vaccinated. The Assembly did not alter the law. Hours after the session ended on Aug. 6, Pulaski County Circuit Judge Tim Fox issued an injunction against Act 1002.
Thirty states, including Arkansas, left school mask requirement decisions up to local authorities.