A greater percentage of state legislative incumbents advanced directly to the general election without a primary challenge in 2021 compared to 2019, according to Ballotpedia's annual competitiveness report. Two states—New Jersey and Virginia—are holding state legislative elections this year with 220 seats up for election.
In 2021, 203 incumbents filed for re-election, 80.3% of whom (163) did not have a contested primary. The 19.7% who did have contested primaries (40) represented a 10.4 percentage point decrease from 2019. However, this rate of contested primaries was higher than those in 2017 and 2013, the last two times these 220 seats were all up for election.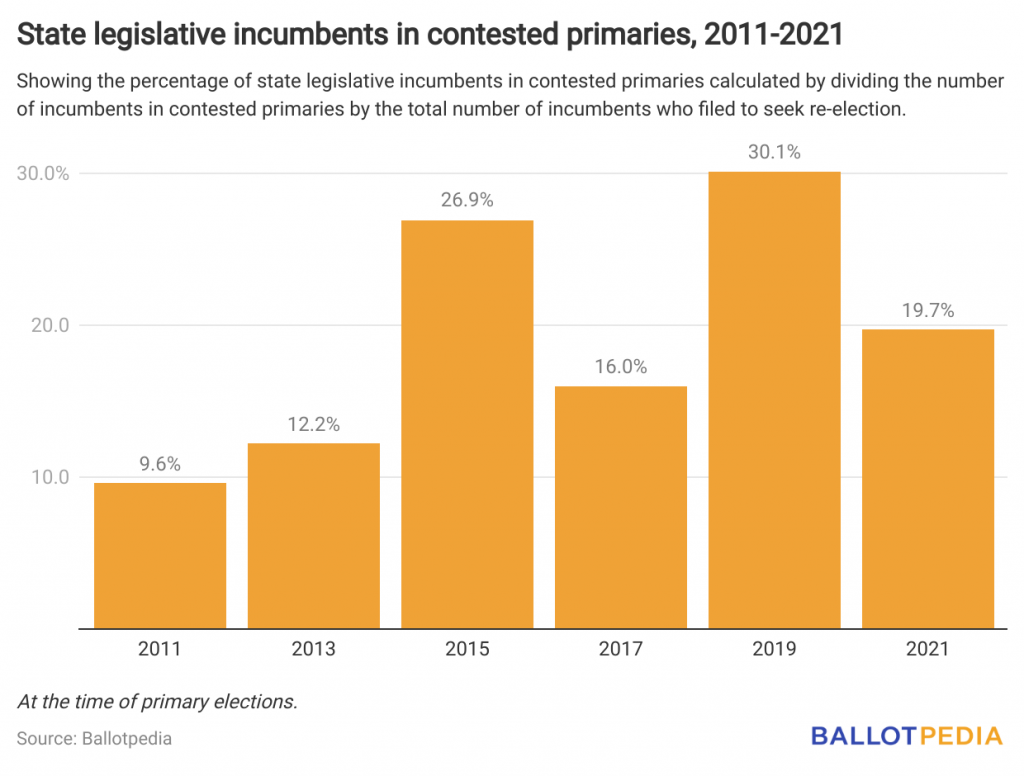 Contested primary elections typically involve members of the same political party running to earn a spot on the general election ballot. They present the first test for incumbents in an election cycle: if an incumbent is defeated in a contested primary, he or she might be unable to appear on the general election ballot, thereby losing office. When a primary is not contested, the incumbent is guaranteed to advance to the general election.
In 2021, Republican incumbents faced contested primaries at a higher rate than Democratic incumbents. Of the 78 Republican incumbents seeking re-election, 21.8% (17) had primary challenges. Of the 125 Democratic incumbents seeking re-election, 18.4% (23) faced contested primaries.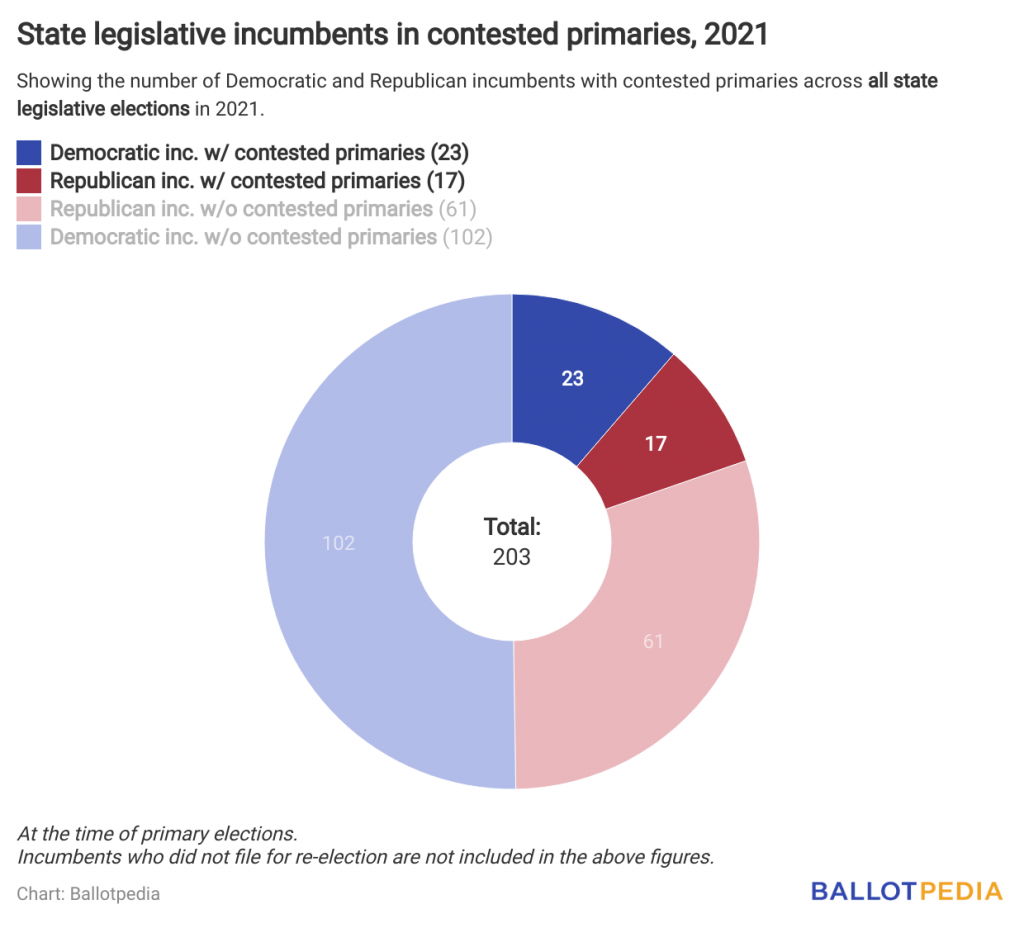 Eight incumbents were defeated in these contested primaries, meaning 80% who ran in a contested primary won. This win rate is lower than the previous two election cycles. In 2019, 93% of incumbents in contested primaries won and, in 2017, every incumbent won his or her contested primary.
This analysis was conducted as part of Ballotpedia's annual state legislative competitiveness study. In addition to incumbents in contested primaries, this study includes an analysis of open seats and seats with major party competition in the general election.
To learn more about state legislative incumbents in contested primaries in 2021, click here.