Early voting centers opened in 15 counties in California for the recall election targeting Gov. Gavin Newsom (D) will close on Sept. 10. The election is on Sept. 14.
The counties holding early voting are participating in the Voter's Choice Act (VCA), which Gov. Jerry Brown (D) signed in 2016. The VCA replaced traditional polling places with vote centers offering additional in-person services. Five counties participated in the VCA in 2018 and all California counties were able to opt in to the VCA beginning in 2020.
According to the secretary of state's office, these early voting centers offer voter registration, replacement ballots, accessible voting machines, and language assistance. The map below highlights the counties participating in this system. To find early voting and ballot drop locations, click here.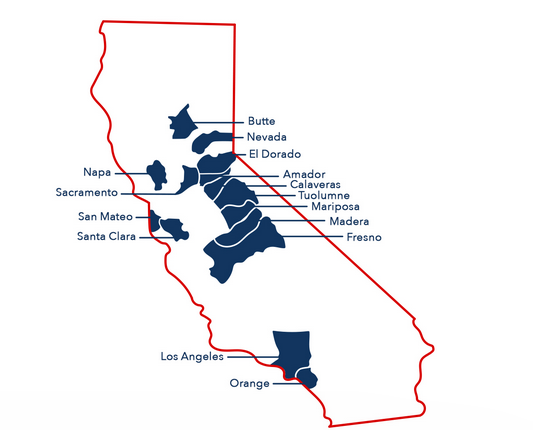 The recall election will present voters with two questions. The first will ask whether Newsom should be recalled from the office of governor. The second will ask who should succeed Newsom if he is recalled. A majority vote is required on the first question for the governor to be recalled. The candidate with the most votes on the second question would win the election, no majority required.
Forty-six candidates, including nine Democrats and 24 Republicans, are running in the election. The candidates to receive the most media attention and perform best in polls so far are YouTuber Kevin Paffrath (D), 2018 gubernatorial candidate John Cox (R), radio host Larry Elder (R), former San Diego Mayor Kevin Faulconer (R), California State Board of Equalization member Ted Gaines (R), former Olympian and television personality Caitlyn Jenner (R), and Assemblyman Kevin Kiley (R).