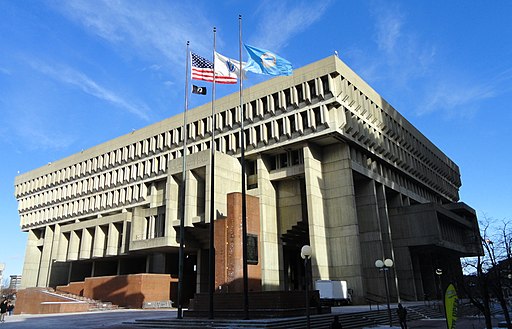 In Boston's Oct. 13 mayoral debate, At-Large City Councilors Annissa Essaibi George and Michelle Wu each argued that her record and vision make her the best candidate to lead the city.
Essaibi George said she has a track record of working with the people of Boston to get things done. She said, "This work is too important to simply do behind a podium at city hall. It has to be done in community."
Wu said she had also done work in the community and that the city needs "not just to keep having the same conversations and meetings over and over again, but to take action that gets at root causes."
Essaibi George emphasized her goal to create more opportunities for people to buy homes and her plan to invest more in the Boston Housing Authority. Wu discussed the city's role in directing resources to people and simplifying processes for building affordable housing. The candidates argued about rent control, which Essaibi George opposes and Wu supports.
On policing, Essaibi George said she believes in investing in and not defunding the police department and that the department should be reflective of the city's population. Wu said the department's structure and culture need reforming and that the city needs nonpolice forms of response for certain types of issues.
Candidates also discussed their ideas for the public school system and for Mass and Cass—the intersection of Massachusetts Avenue and Melnea Cass Boulevard, where a number of people are living outside.
The election is Nov. 2. Wu was first elected to the city council in 2013. Essaibi George was elected in 2015.