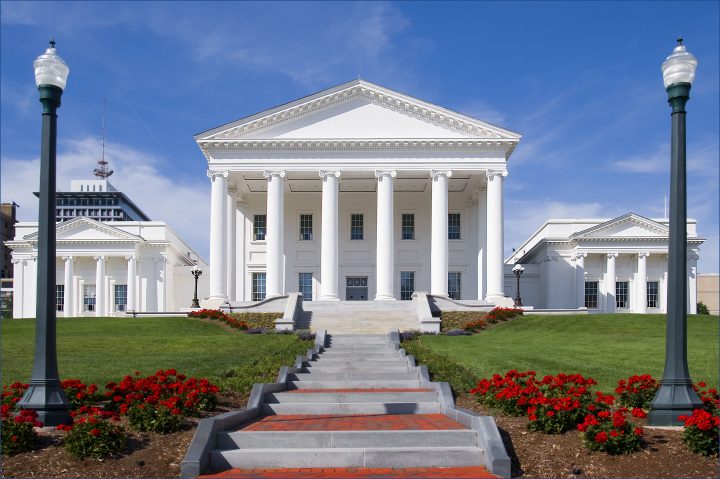 Based on unofficial returns with four races still uncalled, Republicans have won control of at least 50 seats in the Virginia House of Delegates. The 100-seat chamber will either be split 50-50 or Republicans will have a majority at the start of the 2022 legislative session. Democrats have lost at least five seats in the elections this year.
Heading into the election, Democrats held a 55-seat majority to Republicans' 45 seats. This was the first election cycle since 1999 with Democrats defending a majority in the House. Democrats won control in the 2019 elections after Republicans had controlled the chamber since 2000.
In the event of a tied chamber, the House would vote on a power-sharing agreement and the Clerk of the House would preside over the vote for a speaker. Any tie vote in the chamber would reject any agreement, speaker, or legislation.
In 1998, the chamber was split 50-50. Delegates adopted a power-sharing agreement by a 90-2 vote. This agreement left a Democrat as speaker but required the speaker to consult Republican leadership for committee assignments and committee membership was expanded. Committees had co-chairs from each party that rotated chair duties.