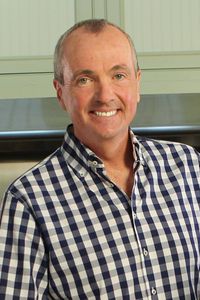 Incumbent Gov. Phil Murphy (D) defeated former Assemblyman Jack Ciattarelli (R), becoming the first Democrat to win re-election as governor of New Jersey since 1977.
As of 9:00 p.m. ET on Nov. 3, Murphy led Ciattarelli by a margin of 19,440 votes or 0.8 percentage points. If this margin holds, it will be 13 percentage points narrower than Murphy's initial election in 2017. It would also make this election the closest gubernatorial election in New Jersey since Thomas Kean (R) defeated James Florio (D) by a margin of 0.1 percentage points in 1981. The results may also be subject to a recount. In New Jersey, any candidate can request a recount within 17 days of the election.
Charles Stile of NorthJersey.com called the election a "race to the bottom" in a September 2021 article, citing Murphy and Ciattarelli's negative attacks targeting the other. Murphy used campaign ads and events to portray Ciattarelli as out of touch with the state's electorate and wanting to introduce former President Donald Trump's (R) agenda to the state. Ciattarelli highlighted issues such as taxes and the handling of sexual abuse allegations to frame Murphy as an elected official who does not understand the needs of average New Jerseyites.
Murphy's win preserves New Jersey's Democratic trifecta, as well as its Democratic triplex. A win for Ciattarelli would have broken New Jersey's Democratic trifecta and replaced the state's Democratic triplex with a Republican triplex.
In New Jersey, gubernatorial and lieutenant gubernatorial candidates run together on joint tickets. Along with Murphy, incumbent Lt. Gov. Sheila Oliver (D) was re-elected.
Learn more here.