As a result of the 2021 elections, Republicans gained a 52-48 majority in the Virginia House of Delegates. Democrats hold a 21-19 majority in the Virginia State Senate. When the new legislature takes office in January, Virginia will join Alaska and Minnesota as the only states where control of two legislative chambers is split between parties.
Alaska's legislature has been under split control since the start of 2016 when Democrats successfully created a minority-led coalition in the Alaska House of Representatives. Republicans have held a majority in the Alaska State Senate since 2012.
Minnesota's legislature has been under split control since 2019. Republicans control the Minnesota State Senate, while Democrats control the Minnesota House of Representatives. The legislature was also split from 2015-2016 and 1999-2006.
Across the rest of the country, Republicans hold majorities in both state legislative chambers in 30 states, while Democrats hold majorities in 17 states.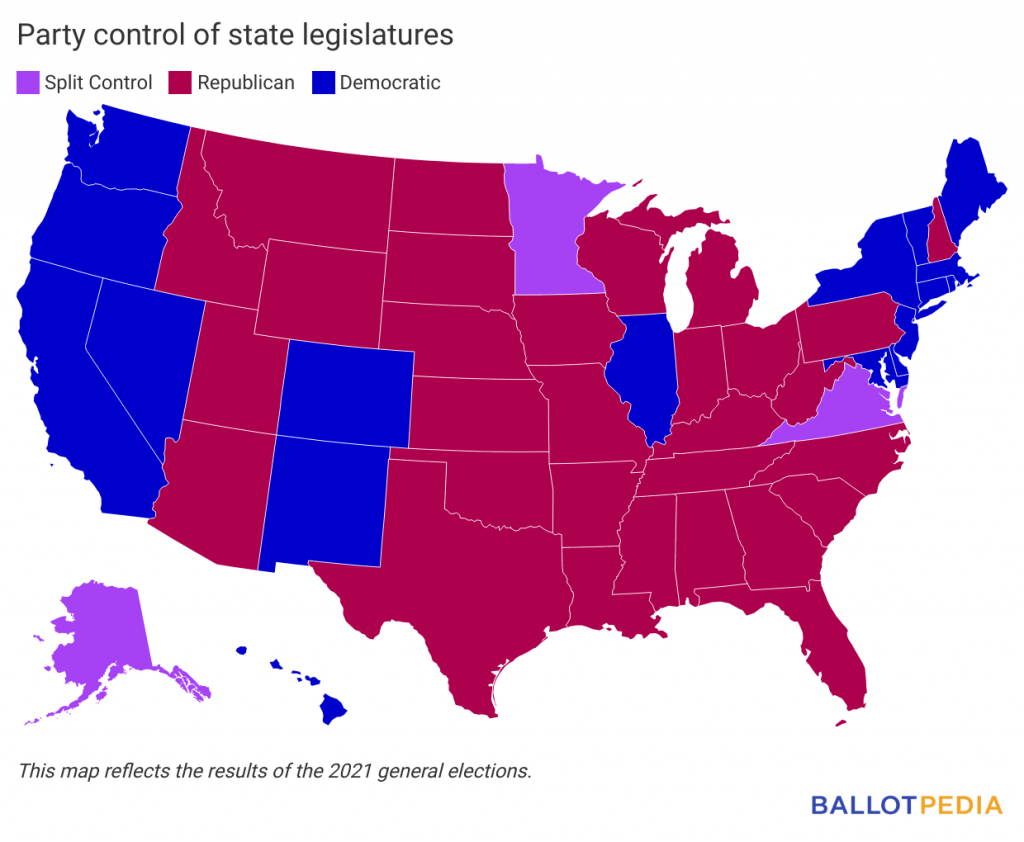 Additional reading: