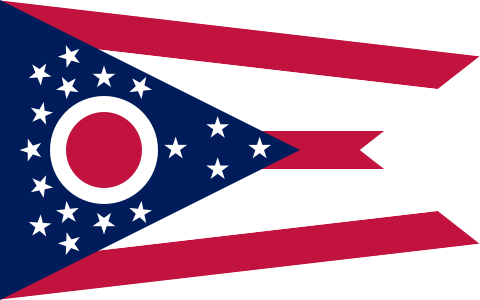 Ohio Governor Mike Dewine (R) signed a new congressional map into law on Nov. 20, 2021, making Ohio the 15th state to enact a congressional map during the 2020 redistricting cycle. This map takes effect for Ohio's 2022 congressional elections. In the 2010 redistricting cycle, Ohio enacted its Congressional map on Sept. 26, 2011, 55 days earlier than in this cycle.
The Ohio State Senate voted 24-7 to approve the congressional map on Nov. 16, and the Ohio House of Representatives approved the map in a 55-36 vote on Nov. 18. The Senate vote was strictly along party lines, with 24 Republicans voting in favor and seven Democrats voting against. In the House, 55 Republicans voted to approve the map, while five Republicans and 31 Democrats voted against the map. Since the map did not receive approval from one-half of the Democratic lawmakers, the map is set to only last for four years, rather than 10.
DeWine released a statement after he signed the map into law, saying: "When compared to the other proposals offered from House and Senate caucuses, both Republican and Democrat, the map in Senate Bill 258 makes the most progress to produce a fair, compact, and competitive map." Democratic lawmakers criticized the map, with Rep. Richard Brown (D) saying: "In my view, this was done for purely partisan political advantage, which is classic gerrymandering. It is sad and unfortunate that we are here at this point today. The people of Ohio deserve so much more."
This map was passed 10 days ahead of the third and final deadline for congressional map enactment in Ohio. The legislature did not enact a map before the initial Sept. 30 deadline, and the Ohio Redistricting Commission did not enact a map before the second deadline of Oct. 31. Ohio's legislative maps were enacted by the Redistricting Commission on Sept. 15, and are also set to last for four years.