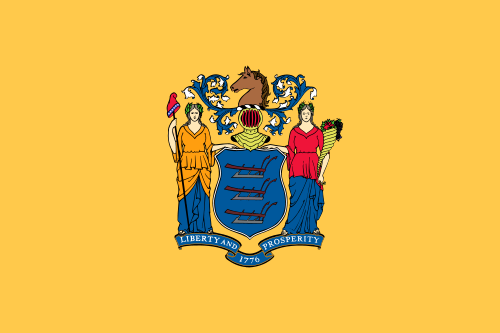 The New Jersey Legislative Reapportionment Commission voted to enact new state legislative district maps on Feb. 18, 2022. The maps will take effect for New Jersey's 2023 state legislative elections.
The commission voted 9-2 to approve the maps. Thomas Kean Jr. (R) and Cosmo A. Cirillo (D) were the two dissenting votes. The New Jersey Monitor's Nikita Biryukov wrote that the vote was "an unprecedented compromise for a commission that has historically relied on a court-appointed tiebreaker to end partisan gridlock."
New Jersey's Legislative Reapportionment Commission included five Democratic members and five Republican members, each respectively appointed by the chairs of the state's Democratic and Republican parties. New Jersey Supreme Court Chief Justice Stuart Rabner named Philip Carchman as a tiebreaking eleventh member.
Regarding the enacted maps, Republican Chairman Al Barlas said "We all said we were looking to end in a day where everyone would be proud and we would do something potentially historic and give the residents of the state a map they could all be proud of and I think we did that today."
Democratic Chairman Leroy Jones said that "consensus cannot be achieved without compromise from all parties. […] Many of our commissioners and party leaders were left with very difficult choices, which includes some very longtime and very well-respected Democratic state senators who now find themselves in the same district."
As of Feb. 23, 36 states have adopted legislative district maps for both chambers, and one state has adopted maps that have not yet gone into effect. The state supreme courts in two states have overturned previously enacted maps, and 11 states have not yet adopted legislative redistricting plans after the 2020 census. As of Feb. 23, 2012, 39 states had enacted legislative redistricting plans after the 2010 census.
Nationwide, states have completed legislative redistricting for 1,532 of 1,972 state Senate seats (77.7%) and 3,545 of 5,411 state House seats (65.5%).
Additional reading: