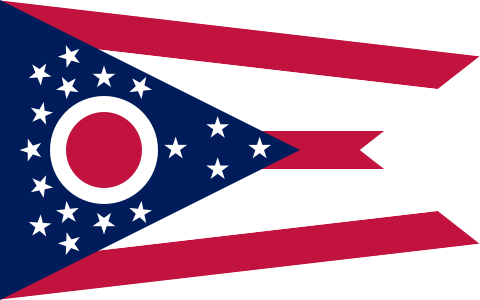 The Ohio Supreme Court ruled in League of Women Voters of Ohio v. DeWine and Adams v. DeWine on March 18 saying it did not have jurisdiction to rule on further challenges to the congressional map at the center of those cases. Barring a successful legal challenge, the Ohio Redistricting Commission's March 2 congressional plan will take effect for Ohio's 2022 congressional elections and last for four years.
Governor Mike DeWine (R) signed the state's initial congressional map into law on Nov. 20, 2021. However, the Ohio Supreme Court struck down the map in a 4-3 decision in its League of Women Voters of Ohio and Adams decisions on Jan. 14, 2022. The court ordered the Ohio State Legislature to redraw the map.
A month later, State House Speaker Bob Cupp (R) announced the legislature would not vote on a map, instead passing map-making authority to the Ohio Redistricting Commission. The members of the Ohio Redistricting Commission include Cupp, state Sen. Vernon Sykes (D), Gov. Mike DeWine (R), Secretary of State Frank LaRose (R), State Auditor Keith Faber (R), State Senate President Matt Huffman (R), and state Rep. Allison Russo (D).
The Ohio Redistricting Commission approved a redrawn congressional map in a 5-2 vote on March 2, 2022. Since the approval was along party lines, the map is set to last for four years, rather than ten, per the 2018 state constitutional amendment establishing the commission.
Further action from the Ohio Supreme Court regarding the March 2 congressional plan is possible. In its March 18 ruling, the court said "nothing in this order shall be construed as precluding the filing of a new original action challenging the validity of the March 2, 2022 plan."
The National Redistricting Action Fund, which filed the Adams lawsuit, filed a new lawsuit on March 21 against the redrawn congressional map. In the suit, the plaintiffs requested the court invalidate the March 2 congressional map, delay election-related deadlines and the congressional primary, and choose a new map or order the General Assembly to adopt a new congressional map.
Ohio's congressional primary is currently scheduled for May 3 and early voting begins on April 4.
Additional reading: