The filing deadline for candidates running for state or federal office in Maine was March 15. This year, five candidates are running for Maine's two U.S. House districts, including three Republicans and two Democrats. That's 2.5 candidates per seat, down from 3 candidates per seat in 2020 and 5 per seat in 2018.
Here are some other highlights from this year's filings:
This is the first election to take place under new district lines following the 2020 census. Maine was apportioned two seats, the same number it was apportioned after the 2010 census.
Neither of Maine's two U.S. House seats are open this year, with incumbents Chellie Pingree (D) and Jared Golden (D) both running for re-election.
The last time a U.S. House seat in Maine was open was in 2014, when Mike Michaud (D) ran for governor rather than run for re-election in the 2nd District.
Neither Pingree nor Golden faces a primary challenger; the three other candidates who filed for U.S. House are all Republicans.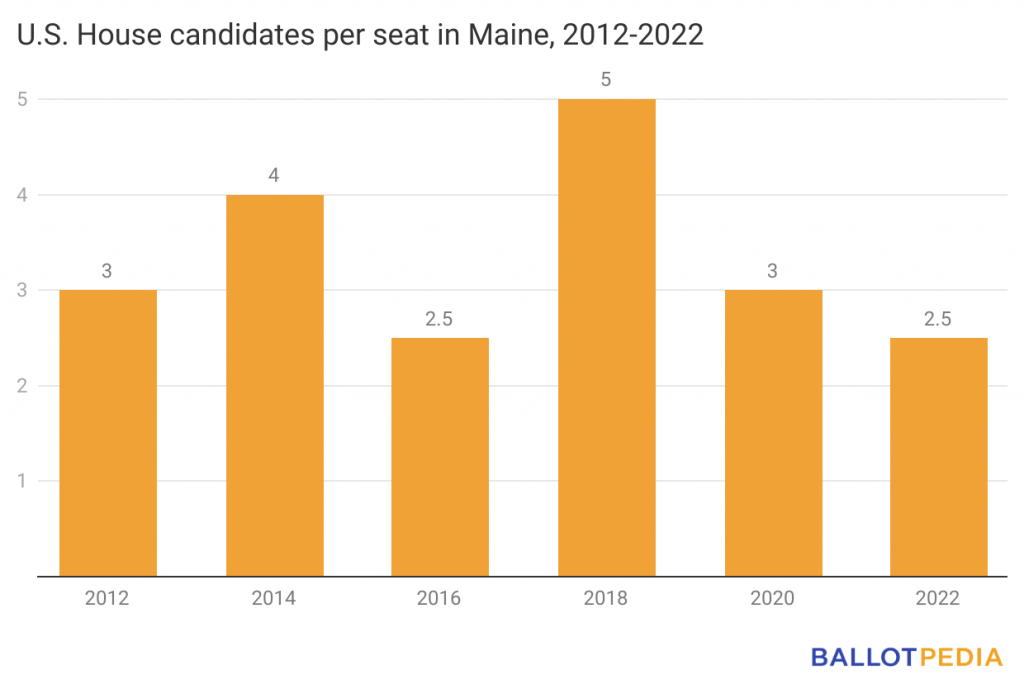 Maine's U.S. House primaries will take place June 14. Although Maine uses ranked-choice voting for primaries, the only contested primary (the Republican primary in the 2nd District) has two candidates running, meaning there will not be multiple rounds of vote-counting and whichever candidate wins the most first-round votes will win the primary outright.
Additional reading: