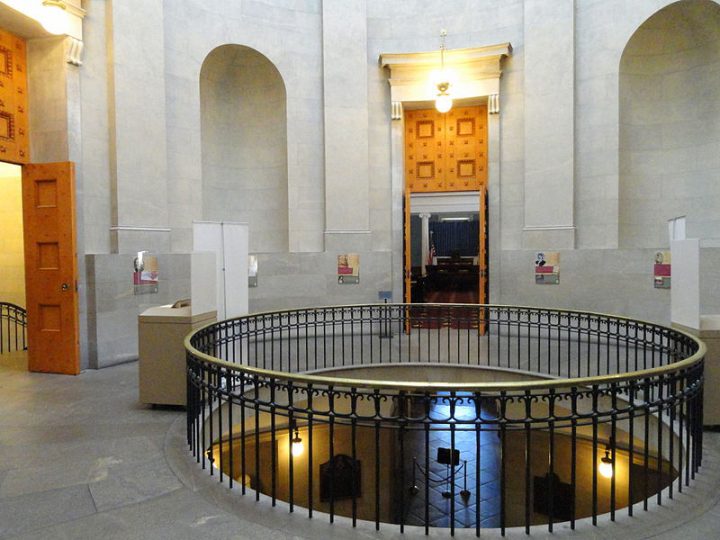 The filing deadline for candidates running for state or federal office in North Carolina was March 4. This year, 103 candidates are running for North Carolina's 14 U.S. House districts, including 60 Republicans, 40 Democrats, two Libertarians, and one independent. That's 7.4 candidates per district, up from 5.3 in 2020 and 5.0 in 2018.
Here are some other highlights from this year's filings:
This is the first election to take place under new district lines following the 2020 census. North Carolina was apportioned 14 seats after the 2020 census, up from 13 seats in the last round of apportionment following the 2010 census.
Two members of North Carolina's U.S. House delegation are running for re-election in a different district than the one they currently represent. Richard Hudson (R), who represents the 8th District, is running for re-election in the 9th District. Dan Bishop (R), who represents the 9th District, is running for re-election in the 8th District.
Four seats are open, meaning no incumbent is running. In addition to the newly-created 14th District, they are the 1st, 4th, and 13th District seats.
Ted Budd (R), who currently represents the 13th District, is running for U.S. Senate rather than seeking re-election. G.K. Butterfield (D) and David Price (D), who represent the 1st and 4th districts, respectively, are retiring from politics.
This year's four open seats is the most since at least 2012. There were three open seats in 2020 and none in 2018.
There are three districts this year where incumbents do not face primary challenges.
Fifteen candidates filed to run in the 11th District, more than any other. This figure includes eight Republicans, six Democrats, and one Libertarian.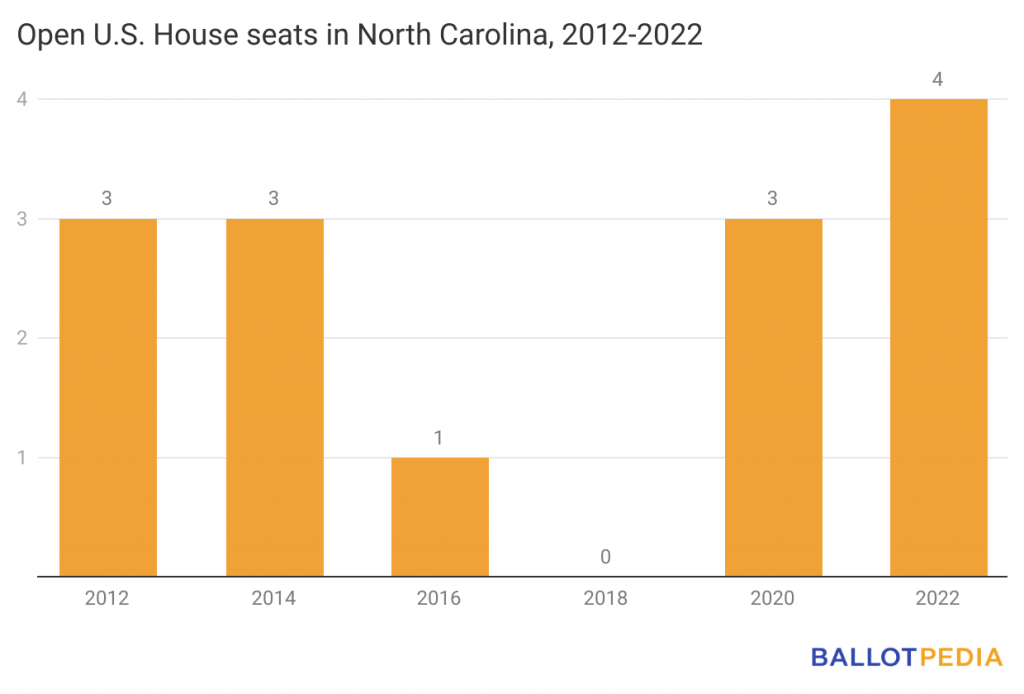 North Carolina's U.S. House primaries will take place on May 17. A candidate must receive at least 30% of the vote plus one to win the primary outright. In the event no candidate reaches this threshold, the top two finishers will advance to a July 26 runoff.
Additional reading: