Voters in Oregon will have more decisions to make in their upcoming state legislative primaries elections than at any point since at least 2014. Of the 150 possible primaries, 38—or 25.4%—are being contested by more than one candidate.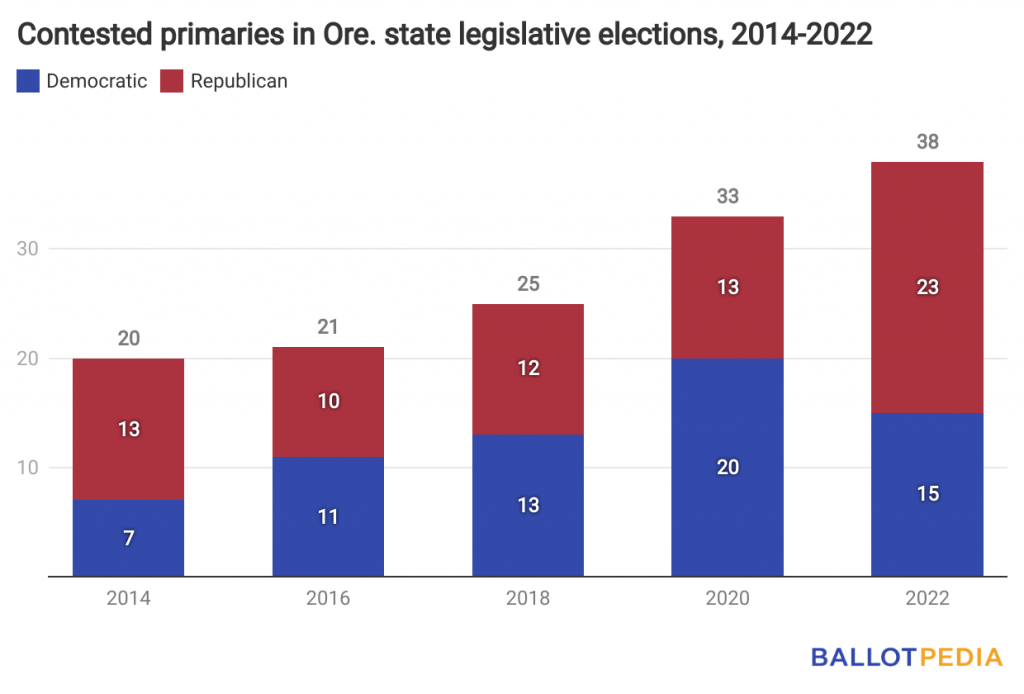 This is also the first time since 2014 with more contested Republican primaries than Democratic primaries. Similarly, for the first time since at least 2014, more Republicans filed to run for state legislative office than Democrats: 190 major party candidates filed, 90 Democrats (47%) and 100 Republicans (53%).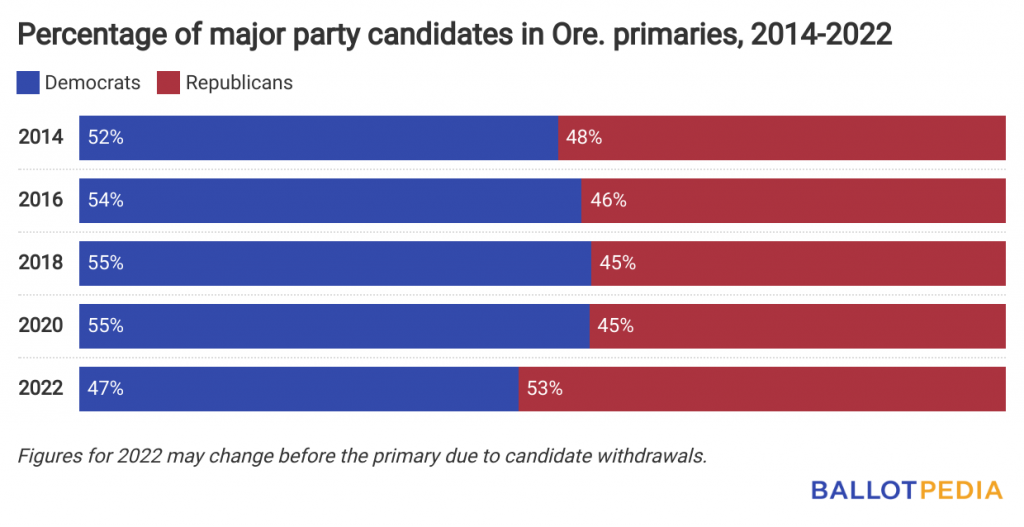 Here are some other key takeaways from Oregon's primary filing deadline:
Twenty-four districts were left open, meaning no incumbents filed to run. That's the largest number of open districts since at least 2014. With 75 districts up for election, that also means 32% of districts are guaranteed to be won by newcomers.
Nine incumbents are facing primary challengers, or 18% of those who filed for re-election. That's the largest percentage since at least 2014.
Overall, 190 major party candidates filed, equaling 2.5 candidates per district, the same as in 2020 but higher than all previous cycles back to at least 2014.
The filing deadline for candidates running for state or federal office in Oregon this year was March 8. Candidates filed to run for all 100 state House districts and 15 of the state's 30 Senate districts.
Oregon is a Democratic trifecta, with Democrats controlling the governorship and holding majorities in both chambers of the legislature: 18-11-1 in the Senate and 37-23 in the House.
Oregon's state legislative primaries are scheduled for May 17, making them the sixth in the nation this election cycle.
Additional reading: