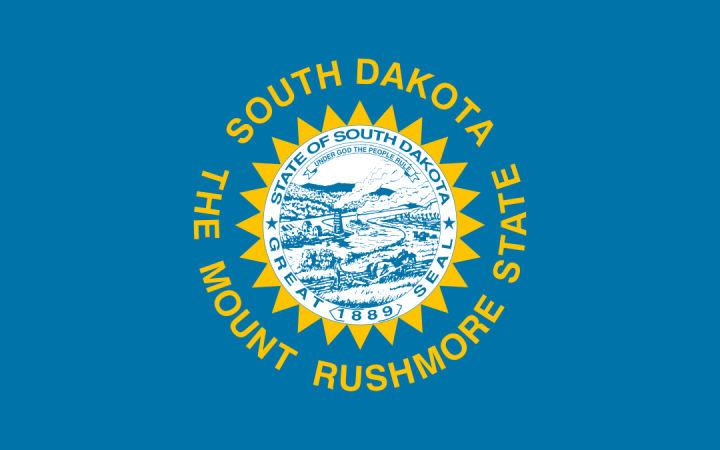 Thirty-five of the 71 South Dakota state legislators running for re-election this year—all Republicans—face contested primaries. That equals 49% of incumbents, the highest rate since 2010.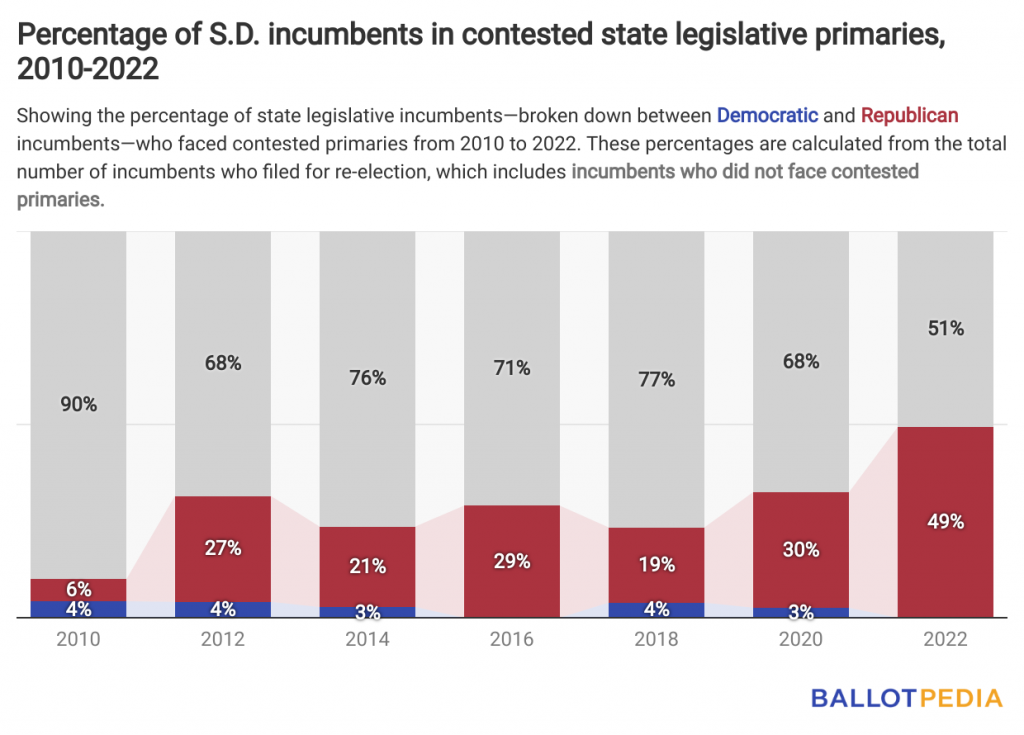 A contested primary is one where more candidates are running than there are seats up for election. In South Dakota's Senate, every district has one seat, so a primary is contested if two candidates from the same party file to run. Most House districts have two seats, meaning at least three candidates from the same party must file to create a contested primary.
The total number of primaries—including those without incumbents—also reached its highest level since 2010. With 72 districts, there are 144 possible primaries every election cycle. This year, 41 (29%) are contested: two Democratic primaries and 39 Republican. For Democrats, this is the same number as in 2020. For Republicans, this represents a 44% increase.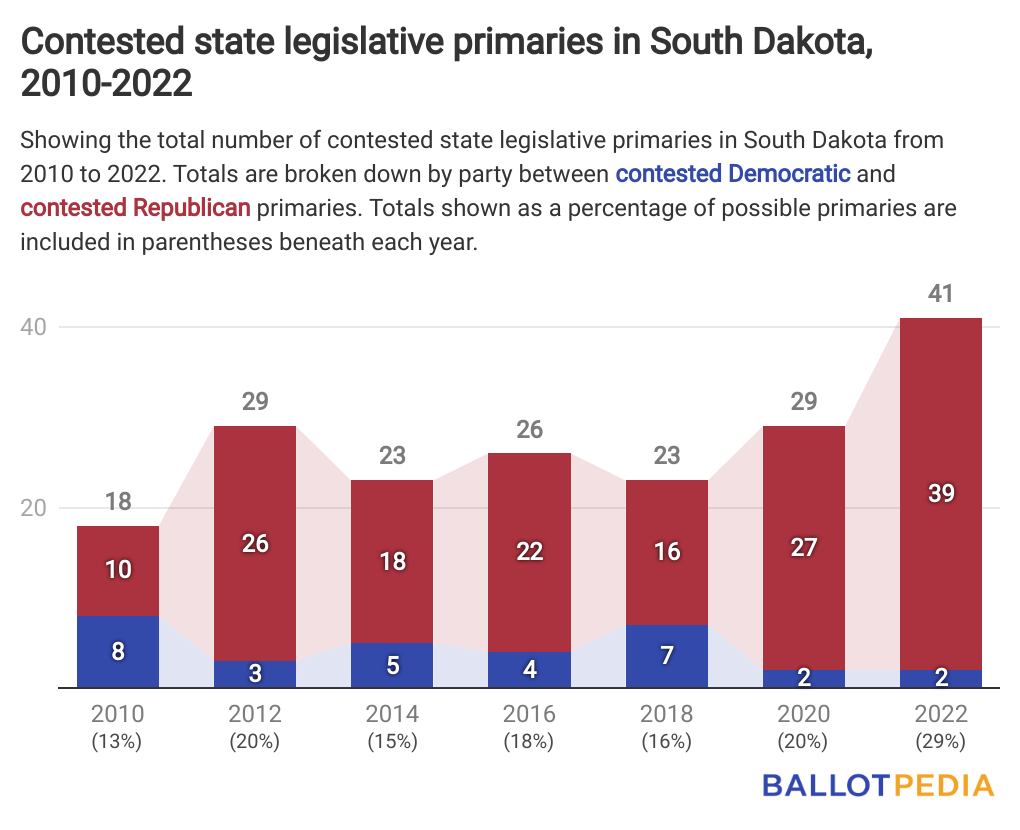 The filing deadline for candidates running for state or federal office in South Dakota this year was March 31. Candidates filed to run for all of the state's 70 House and 35 Senate seats.
Thirty-four of those seats were left open, meaning no incumbents filed to run, the most since 2016 when there were 43 open seats.
Thirteen of the open seats this year came due to term limits, with incumbents unable to seek re-election by law. South Dakota's term limits are chamber specific, meaning a term-limited senator cannot seek re-election to the Senate but can run in the House. This year, four term-limited incumbents filed to run in a new chamber.
Additionally, Rep. Steve Haugaard (R) is running for governor against incumbent Gov. Kristi Noem (R). No incumbent governor has lost a primary when running for a second term in South Dakota.
Overall, 216 major party candidates filed to run this year: 53 Democrats and 163 Republicans. That's 2.1 candidates per seat, an increase from the 1.9 candidates per seat in 2020.
South Dakota has been a Republican trifecta since the party won control of the Senate in 1994. Republicans currently hold a 32-3 majority in the Senate and a 62-8 majority in the House, the party's largest majority since the early 1950s.
South Dakota's state legislative primaries are scheduled for June 7, making them the 14th in the nation.
Additional reading: