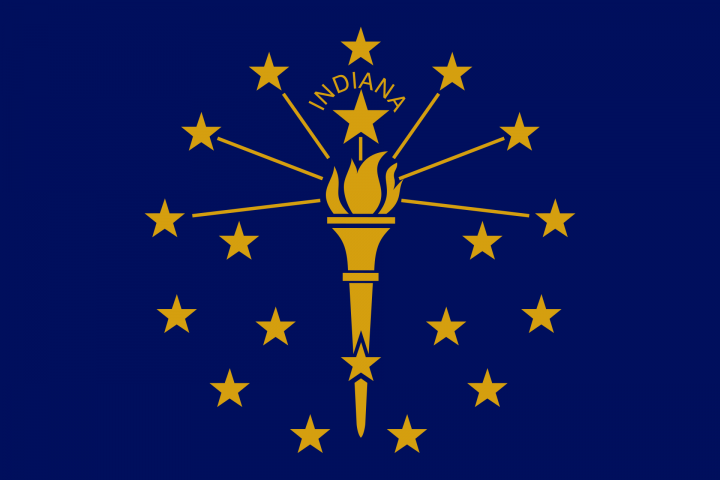 Six state legislative incumbents—all Republicans—lost in Indiana's May 3 primaries, the most since 2012. This represents 20% of the 30 incumbents who faced primary challengers and 5% of the 114 incumbents who filed for re-election.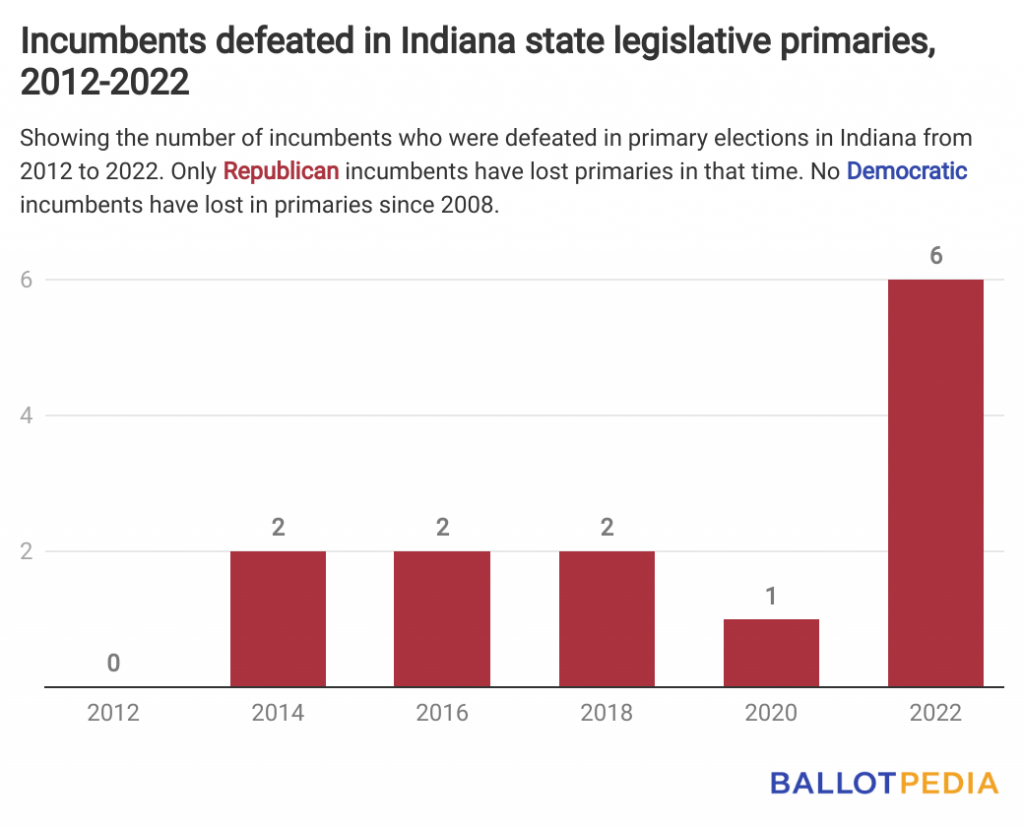 The incumbents who lost are:
Only Republican incumbents have lost in state legislative primaries since 2012. The last Democratic incumbent defeated in a contested primary was Rep. Greg Simms, who lost in 2008.
Three of the six incumbent defeats were guaranteed heading into the primaries due to redistricting. In these races, two incumbents ran against each other after being drawn into the same district, meaning at least one would lose:
House District 22: Rep. Craig Snow defeated Nisly after Snow, who previously represented House District 18, was drawn into Nisly's district. Nisly was first elected in 2014 after defeating incumbent Rep. Rebecca Kubacki in that year's Republican primary.
House District 45: Rep. Bruce Borders defeated Ellington. Ellington previously represented House District 62 but was drawn into Borders' district.
Senate District 47: Sen. Kevin Boehnlein defeated Byrne after Boehnlein, who previously represented Senate District 46, was drawn into Byrne's district. 
Four of these primaries were among the top 10 races in terms of fundraising thus far this cycle. In three of those races, the candidate who raised the most money won. In House District 50, incumbent Leonard outraised his challenger, Lorissa Sweet, and lost.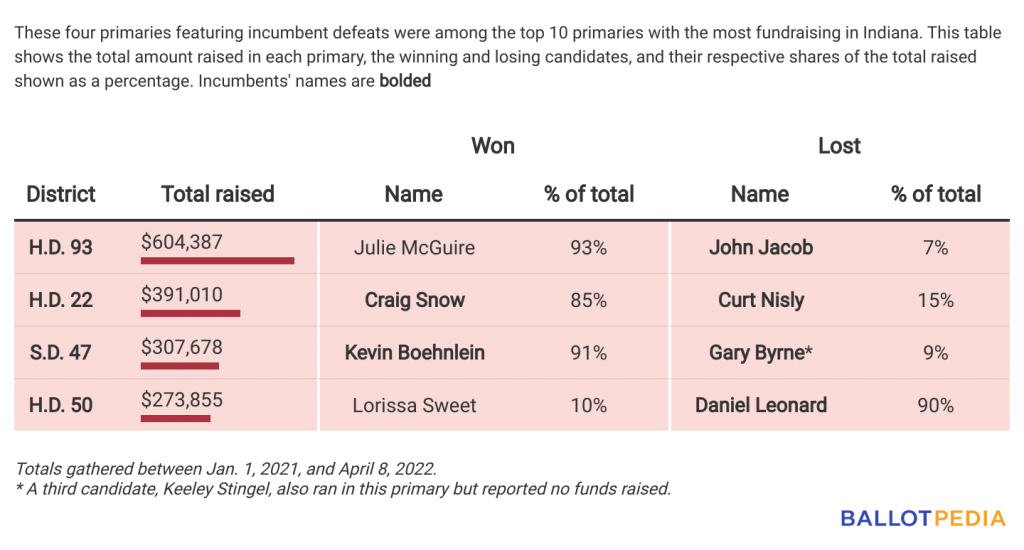 The six incumbents defeated in Indiana's primary elections bring the total number of incumbents defeated up to seven nationwide this cycle. One Democratic incumbent—Rep. Art Fierro—lost in an incumbent v. incumbent primary in Texas on March 1. Across Indiana and Texas, there were 74 incumbents in primary challenges with 9.5% resulting in incumbent defeats.
Additional reading: