Twenty-six of the 69 California state legislators running for re-election this year—21 Democrats and five Republicans—face contested primaries. This is fewer than the 37 incumbents in contested primaries in 2018 and 2020, but more than in earlier cycles.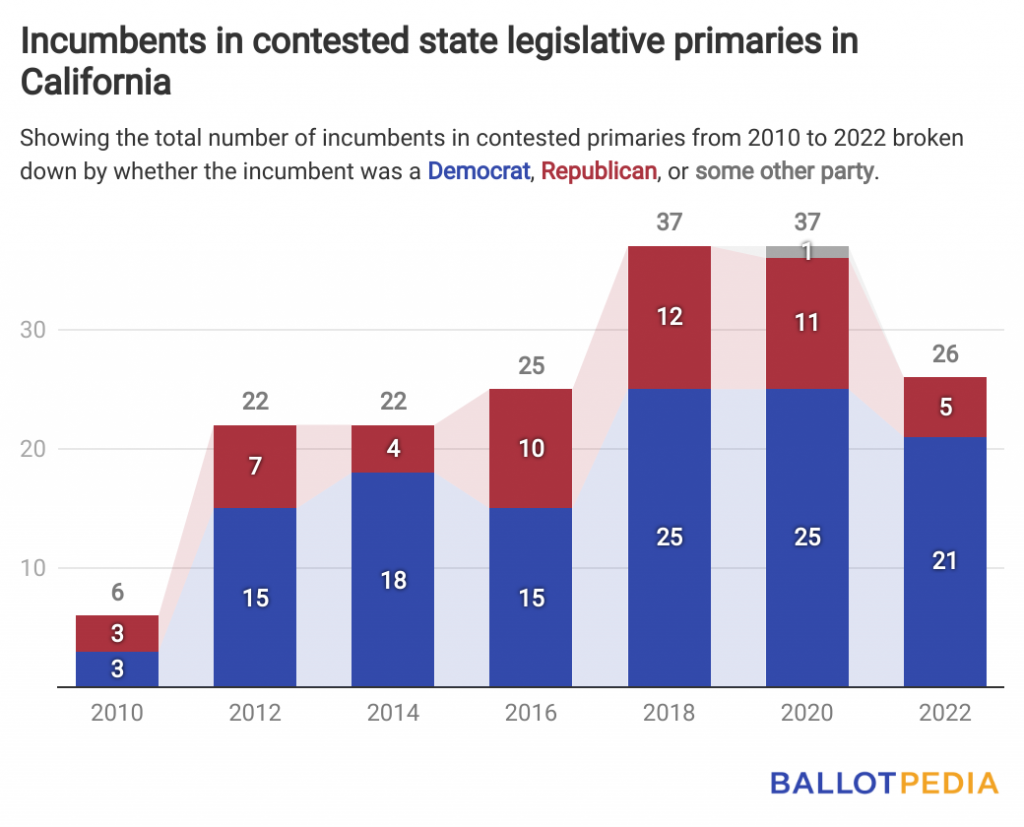 California began using top-two primaries in 2012, where every candidate, regardless of party affiliation, appears on the same ballot, and the top-two vote-getters advance to the general election. In 2010 and before, California held partisan primaries where candidates from each party competed against one another to win their parties' nominations for the general election.
While the number of incumbents in contested primaries increased after the switch in 2012, most ultimately advance to the general election. Only two state legislative incumbents have lost in a top-two primary in California: Assms. Tyler Diep (R) and William Brough (R) in 2020.
One reason for the decrease of incumbents in contested primaries is the increase in open districts. Thirty-four of the state's 100 legislative districts holding elections this year are open, meaning no incumbents filed to run. This is the most open districts since 2012.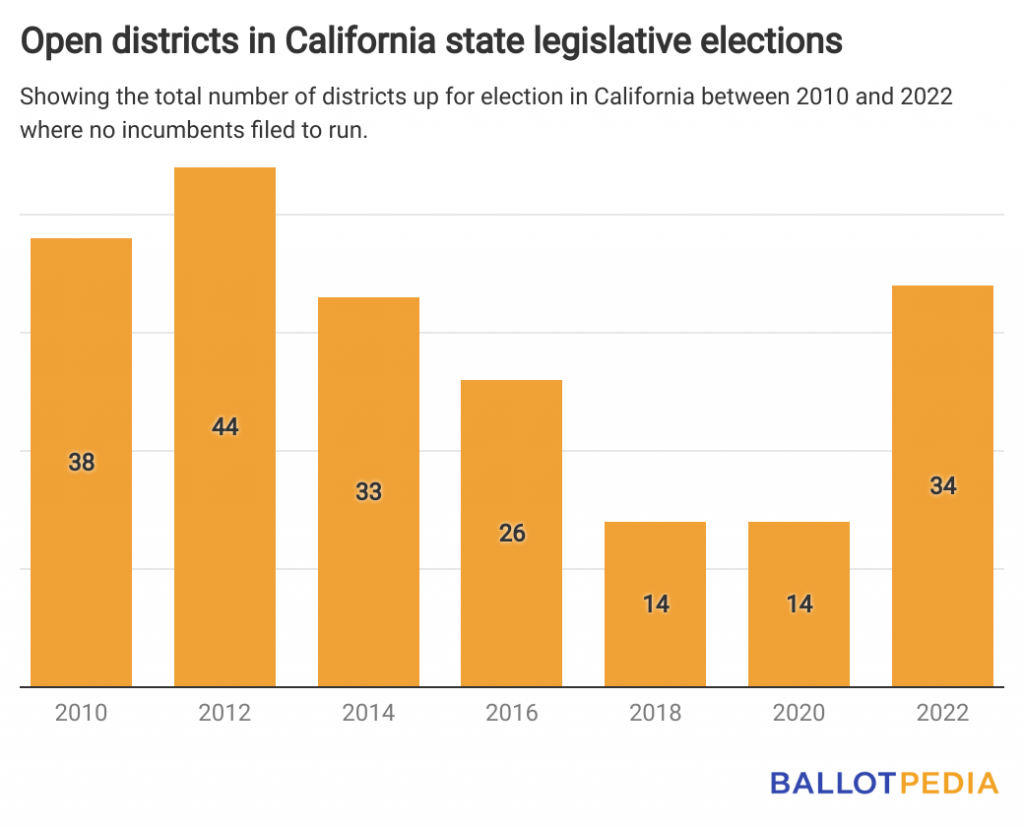 Open districts can exist for a number of reasons. An incumbent might choose to retire or seek another office. They might also be prohibited from running due to term limits. Open districts are also common after redistricting when incumbents might be drawn into a new district, leaving their old district open.
This year, there are 31 retiring incumbents: 20 Democrats, 10 Republicans, and one independent. Of that total, seven incumbents were term-limited, all in the Senate. The remaining three open districts were caused by incumbents running against other incumbents in Assembly Districts 34, 73, and 75.
Overall, 295 candidates filed to run in top-two state legislative primaries this year: 168 Democrats, 119 Republicans, and eight independent or third-party candidates.
California has had a Democratic trifecta since 2011 following the election of Gov. Jerry Brown (D). Democrats currently hold a 31-9 majority in the Senate and a 58-19-1 majority in the Assembly.
California's state legislative primaries are scheduled for June 7, the sixth statewide primary date of the 2022 election cycle.
Additional reading: