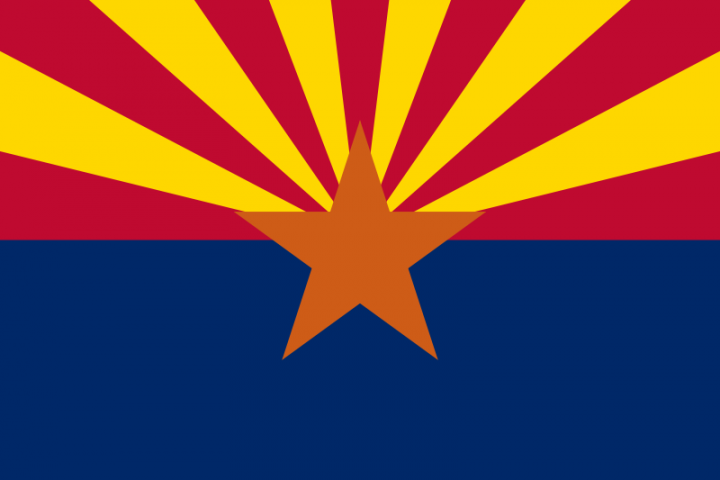 Twenty-eight of the 51 Arizona state legislators running for re-election this year—nine Democrats and 17 Republicans—face contested primaries. That equals 55% of incumbents seeking re-election, the highest rate since 2014. The remaining 45% of incumbents are not facing primary challengers.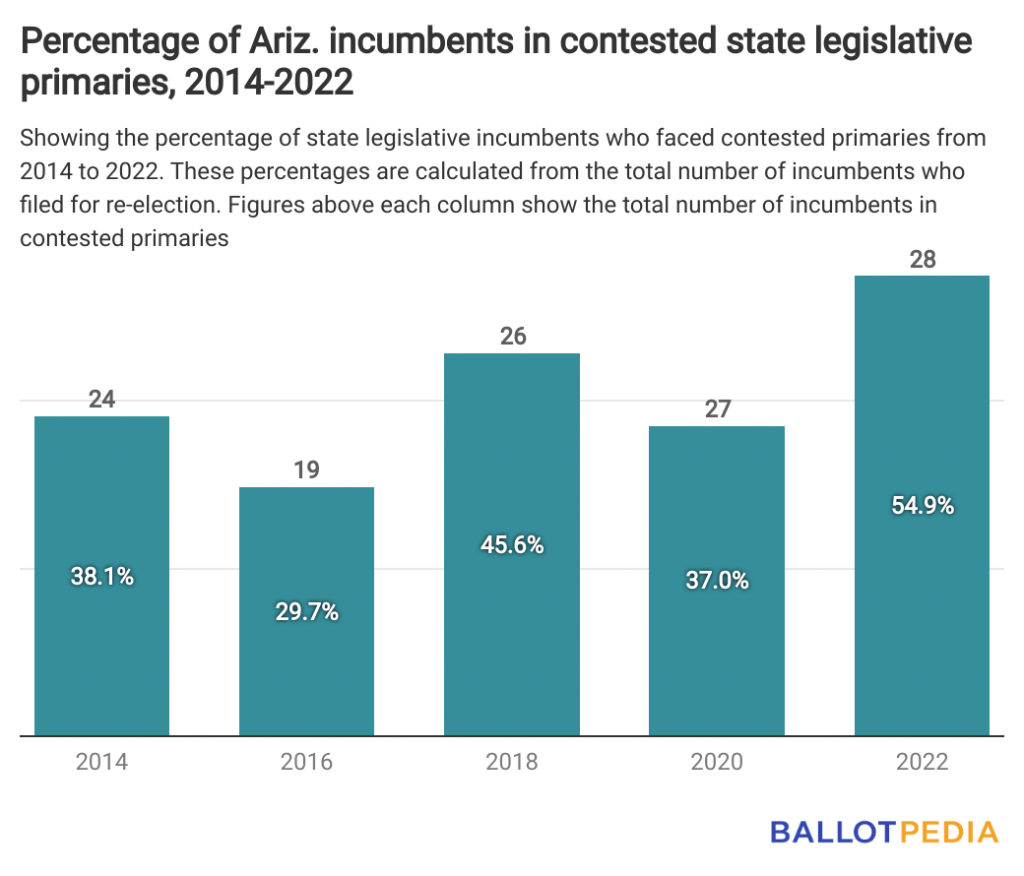 Twenty-eight incumbents is, by itself, the largest number of incumbents in contested primaries since 2014. But it is also similar to recent cycles. The rate of incumbents in contested primaries is higher this year than 2018 and 2020 because fewer incumbents are seeking re-election.
Thirty-nine incumbents did not file for re-election, nine because of term limits. This is the largest number of retiring incumbents in Arizona since 2014.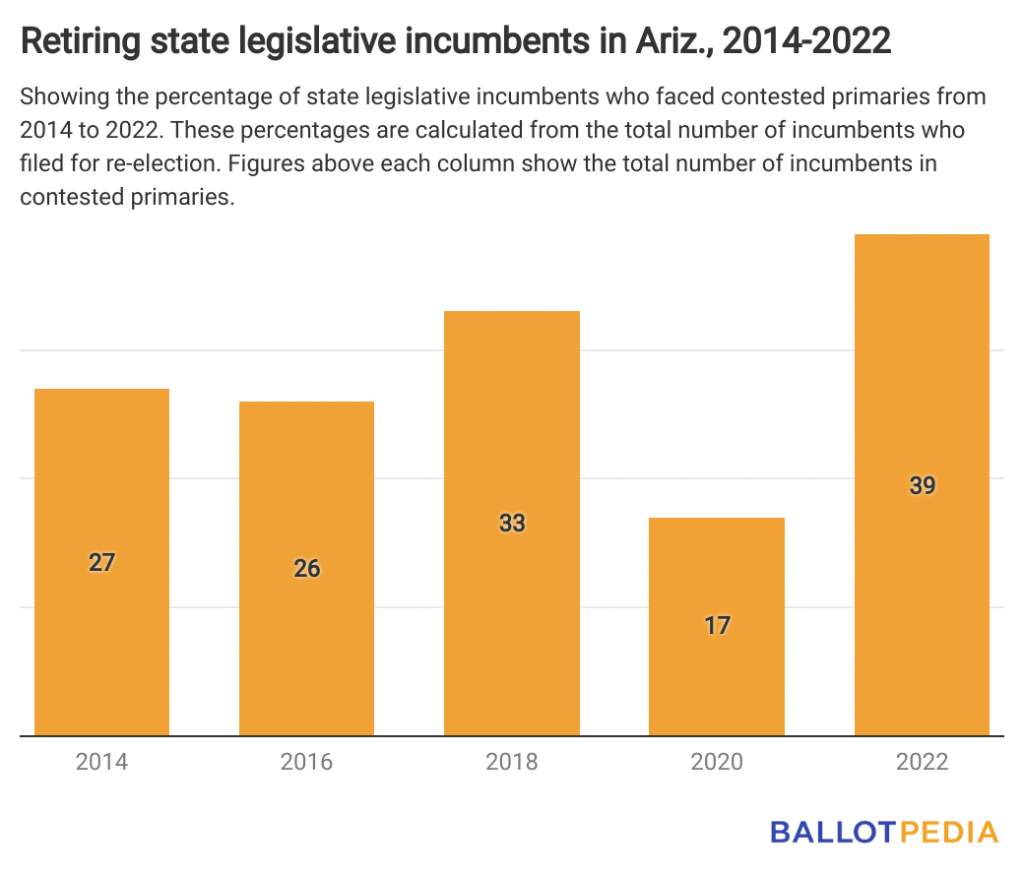 In addition to the 39 retirements, four other seats are open this year because incumbents are running in different districts as a result of redistricting. When district lines are redrawn incumbents might find themselves living in new districts. This can result in incumbents challenging other incumbents in primary or general elections.
This year there are three primaries featuring multiple incumbents. In each of these races, at least one incumbent is guaranteed to lose:
Additionally, Sens. Christine Marsh (D) and Nancy Barto (R) were drawn into a contested general election in Senate District 4.
The filing deadline for candidates running for state legislative office in Arizona this year was April 4. Candidates filed to run for all of the state's 60 House seats and 30 Senate seats.
Overall, 203 major party candidates filed to run this year: 91 Democrats and 112 Republicans. That equals 2.3 candidates per seat, up from 2.0 in 2020.
Arizona has been a Republican trifecta since 2008. Republicans currently hold a 16-14 majority in the Senate and a 31-29 majority in the House.
Arizona's state legislative primaries are scheduled for Aug. 2, the tenth statewide state legislative primary date of the 2022 election cycle.
Additional reading: