Forty-six state legislative districts up for election this year in Iowa are open, meaning no incumbents filed to run. That equals 33% of the 134 districts up for election and 31% of all 150 districts in the Iowa General Assembly.
Since no incumbents are present, newcomers to the assembly are guaranteed to win open districts. This is the most guaranteed newcomers to the Iowa General Assembly since 2014.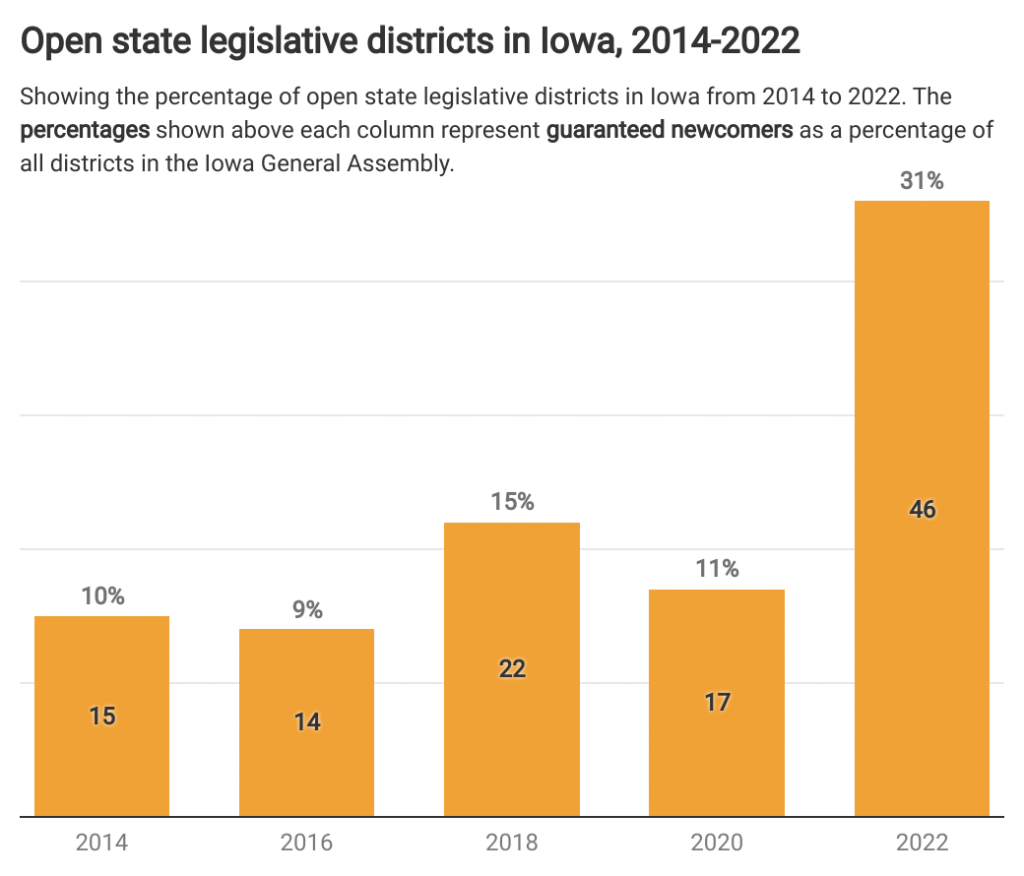 This year, 41 districts are open because incumbents either retired or chose to run for some other office. Five other districts are open due to redistricting moving incumbents into districts with other incumbents. This can lead to incumbent versus incumbent contests if multiple incumbents choose to run in the same district.
There are four incumbent versus incumbent contests in Iowa this year. In these races, since only one candidate can win, one incumbent is guaranteed to lose:
The total number of contested primaries—including those featuring incumbents and those in open districts—reached its highest point since 2014.
This year, there are 44 contested primaries—13 Democratic primaries and 31 for Republicans. For Democrats, this is up from 12 in 2020, an 8% increase. For Republicans, the number increased 94% from 13 in 2020 to 31 in 2022.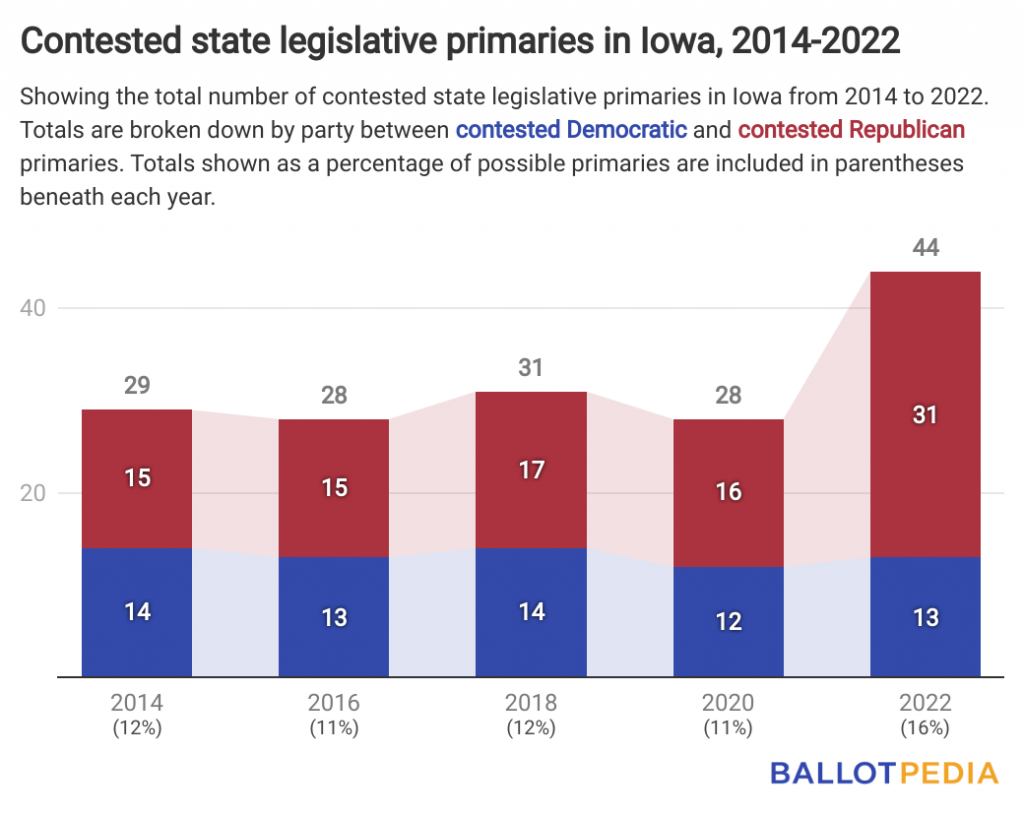 The filing deadline for candidates running for state legislative office in Iowa this year was March 18. Candidates filed to run for all of the state's 100 House districts and 34 of its 50 Senate districts.
Overall, 254 major party candidates filed: 112 Democrats and 142 Republicans. That equals 1.9 candidates per district, the same as in 2020, and down from 2.0 in 2018.
Iowa has been a Republican trifecta since Republicans won control of the Senate in 2016. Republicans currently hold a 32-18 majority in the Senate and a 60-40 majority in the House.
Iowa's primaries are scheduled for June 7, the sixth statewide primary date of the 2022 state legislative election cycle.
Additional reading: