The number of contested primaries in the South Carolina House of Representatives rose to 48 this year, the most since 2014. With 124 House districts holding elections, this represents 19% of the 248 possible primaries in the chamber.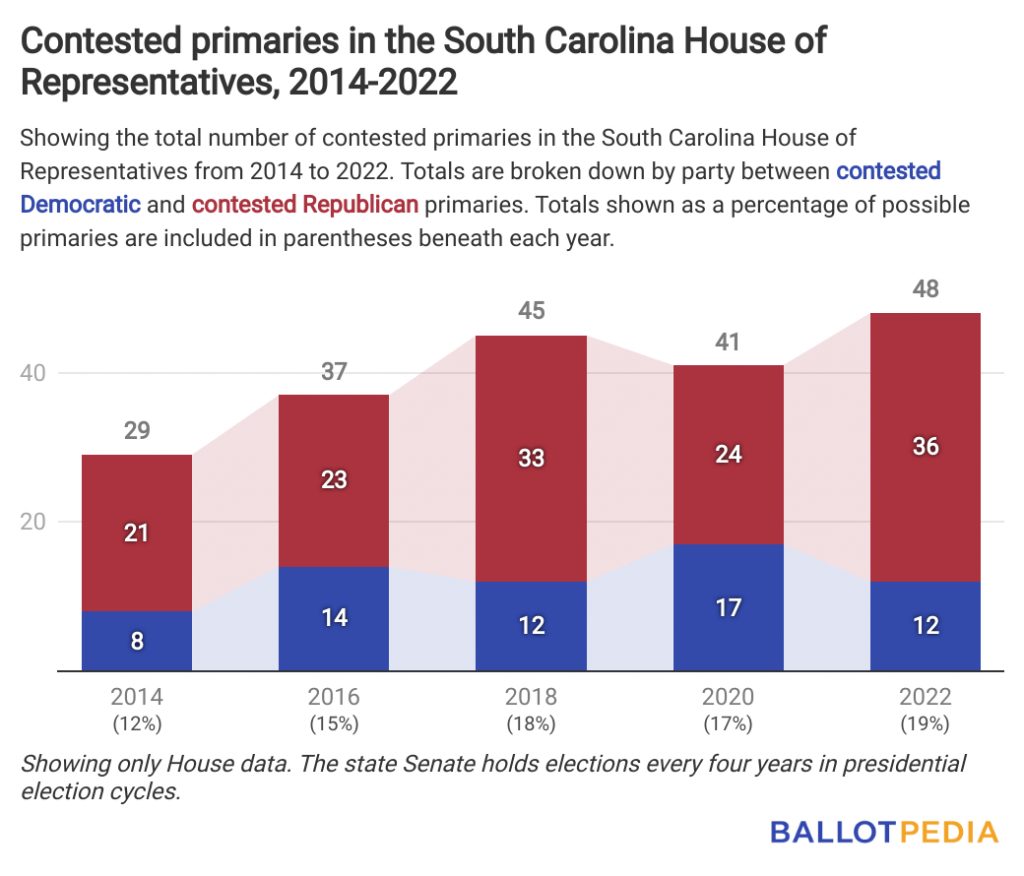 Of those 44 contested primaries, 12 include Democrats and 36 include Republicans. For Democrats, this is down from 17 in 2020, a 29% decrease. For Republicans, the number increased 50% from 24 in the previous cycle.
Ten of the contested primaries are taking place in open districts where no incumbents filed to run. The remaining 34 contested primaries include incumbents: 11 Democrats and 23 Republicans. That equals 30.6% of incumbents who filed for re-election, the largest percentage since 2018 in the chamber.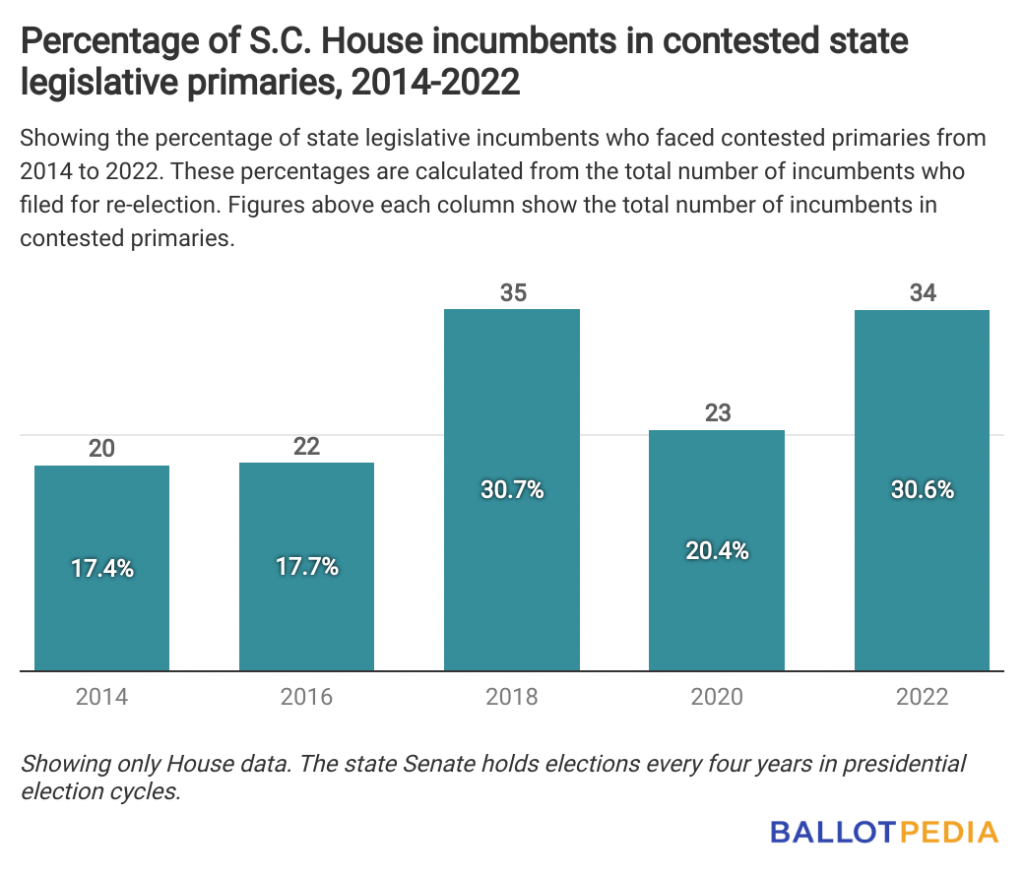 The filing deadline for candidates running for the state House in South Carolina this year was March 30. Candidates filed to run for all of the state's 124 House districts. The 46 Senate districts are not up for election this year. Senators serve four-year terms and face re-election during presidential election cycles.
Overall, 243 major party candidates filed: 85 Democrats and 158 Republicans.
South Carolina has been a Republican trifecta since the party won control of the governorship in 2002. Republicans currently hold an 80-43 majority in the House and a 30-16 majority in the Senate.
South Carolina's primaries are scheduled for June 14.
Additional reading: