Thirty-five state legislative districts up for election this year in Colorado are open, meaning no incumbents filed to run. That equals 43% of the 82 districts up for election this year and 35% of the 100 districts in the Colorado General Assembly.
Since no incumbents are present, newcomers to the legislature are guaranteed to win open districts. This is the most guaranteed newcomers to the Colorado General Assembly since 2014.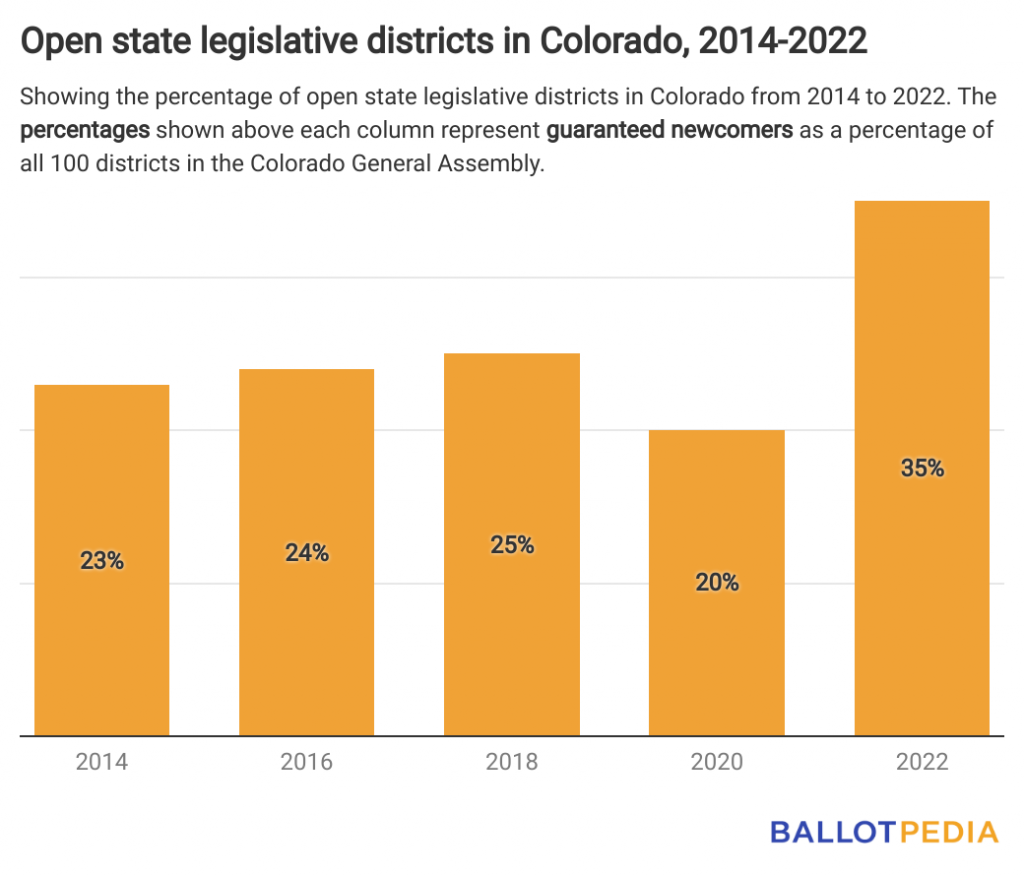 Colorado is one of 15 states with term limits for state legislators. Incumbents are only allowed to serve eight years in either chamber before becoming term-limited. This year, 14 incumbents are term-limited, six in the Senate and eight in the House. Term limits account for 40% of the 35 open districts this year. The remaining 21 open districts were caused by incumbents leaving office for another reason.
Overall, 182 major party candidates filed: 86 Democrats and 96 Republicans. This is the first time Republican candidates have outnumbered Democrats since 2016, the last time Republicans won a majority of seats in the state Senate.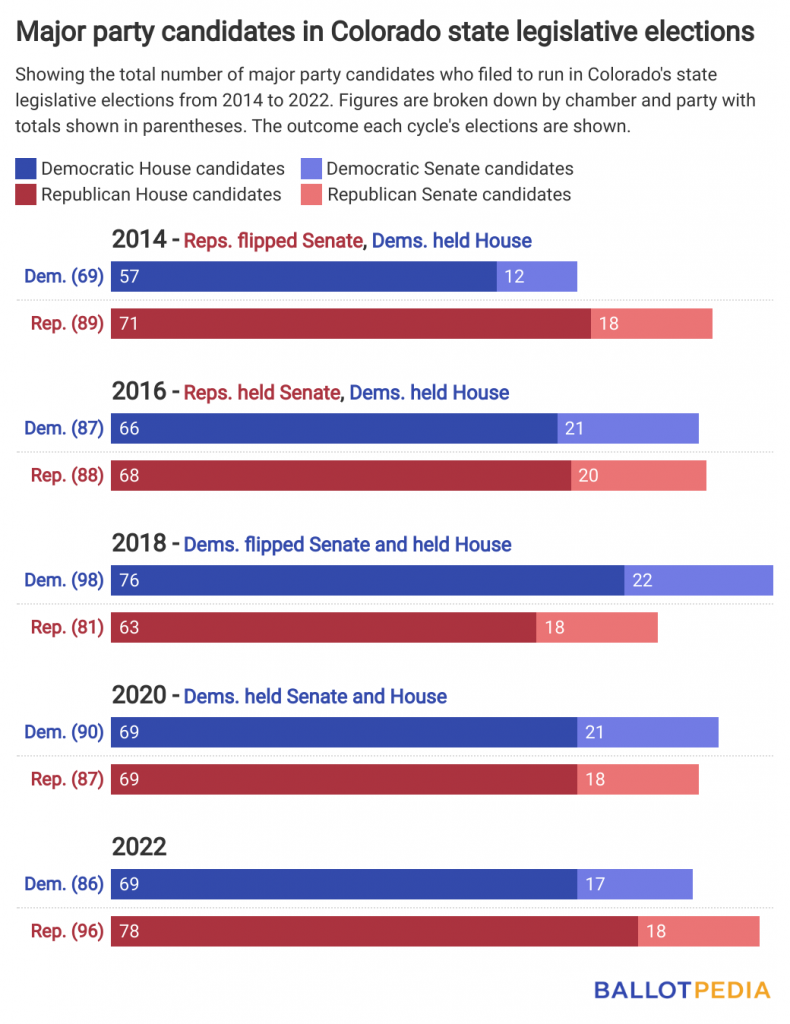 There are 23 contested primaries: seven Democratic primaries and 16 for Republicans. A contested primary is one where there are more candidates running than nominations available, meaning at least one candidate must lose.
For Democrats, this figure is down from eight in 2020, a 13% decrease. For Republicans, the number increased 46% from 11 in 2020 to 16 in 2022.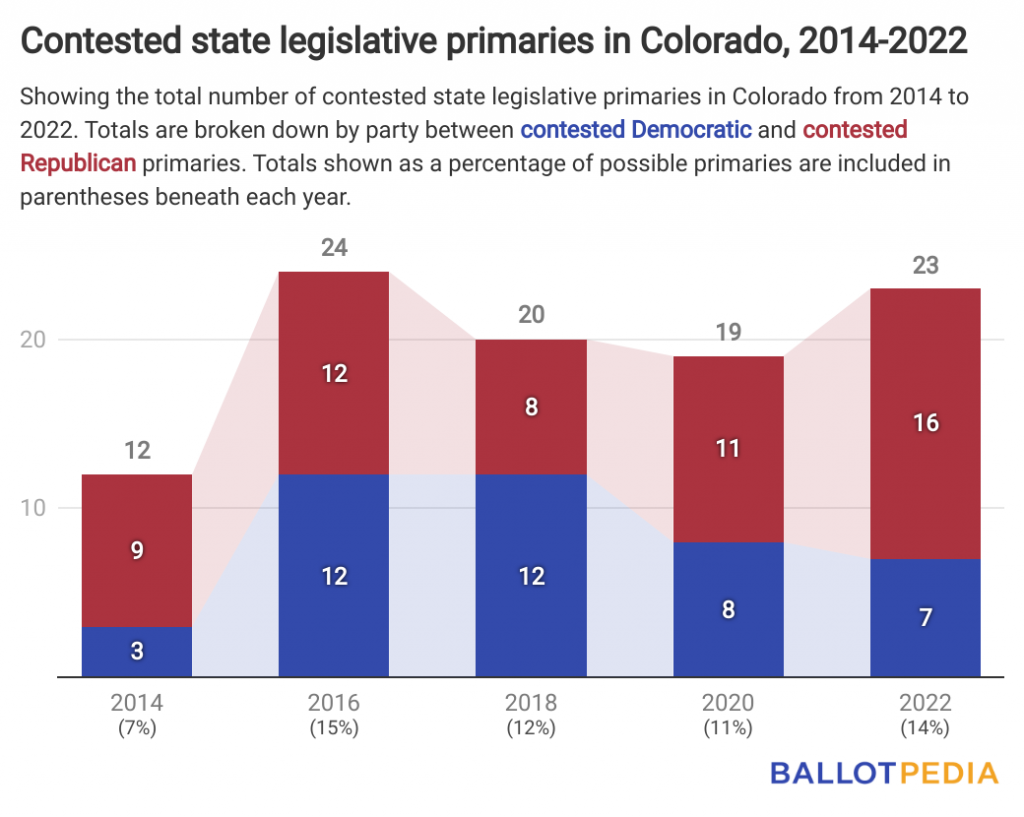 Of those 23 contested primaries, six include incumbents: one Democrat and five Republicans. This is the largest number of incumbents in contested primaries since 2014, representing 13% of incumbents who filed for re-election.
The filing deadline for candidates running for state legislative office in Colorado was March 15. Candidates filed to run for all of the state's 65 House districts and 17 of the 35 Senate districts.
Colorado has been a Democratic trifecta since the party won control of the Senate in 2016. Democrats currently hold a 20-15 majority in the Senate and a 41-24 majority in the House.
Colorado's primaries are scheduled for June 28, the eighth statewide primary date of the 2022 state legislative election cycle.
Additional reading: