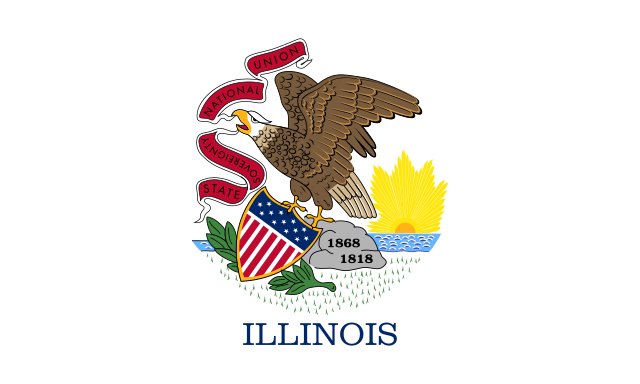 Six candidates are running in the Republican primary for governor of Illinois on June 28, 2022. Darren Bailey and Richard Irvin have led the field in fundraising and media coverage.
Bailey is a farmer who serves in the Illinois State Senate. He was first elected to office in 2020. In his campaign ads, Bailey has highlighted his support for reducing taxes and government spending, law enforcement, and Donald Trump (R), along with his opposition to Gov. J.B. Pritzker (D). A campaign ad said, "In Springfield, Darren stood up for working families and fought against every single tax increase. When Governor Pritzker tried to close Illinois, Darren sued him and won to keep our state open. Now, Darren is running for governor with a plan to cut our taxes, fund our police, and impose term limits on politicians."
Irvin is an attorney who has served as mayor of Aurora, Illinois, since he was elected in 2017. Irvin's campaign ads have highlighted his work as a prosecutor and his support for increasing police department budgets, his experience as a veteran, his opposition to J.B. Pritzker, and his economic record as mayor of Aurora. A campaign ad said, "Running our second-largest city, crime's come down because the police budget has gone up. I hired more cops each year. We've recruited new companies […] and we've controlled spending, balanced budgets, so residents got property tax relief. My city is now stronger, safer, and full of opportunity. I want that for Illinois."
The Chicago Sun-Times' Tina Sfondeles wrote, "Rather than on debate stages, the race is largely being played out via millions of dollars worth of competing TV campaign ads." In Illinois, individual campaign contribution limits in state races are lifted if a candidate in the race self-funds to a certain threshold. As of May 2022, Bailey and Irvin had received noteworthy individual campaign contributions, among them $9 million in contributions to Bailey from businessman Richard Uihlein and $50 million in contributions to Irvin from hedge-fund manager Ken Griffin.
Gary Rabine, Paul Schimpf, Max Solomon, and Jesse Sullivan are also running in the primary. Bailey is running with lieutenant gubernatorial candidate Stephanie Trussell, Irvin with Avery Bourne, Rabine with Aaron Del Mar, Schimpf with Carolyn Schofield, Solomon with Latasha Fields, and Sullivan with Kathleen Murphy.
Illinois has had a Democratic governor since the 2018 election of Pritzker, who defeated then-incumbent Bruce Rauner (R) 55% to 39%. As of May 2022, The Cook Political Report and Inside Elections rated the 2022 general election as Solid Democratic, and Sabato's Crystal Ball rated the race as Likely Democratic.