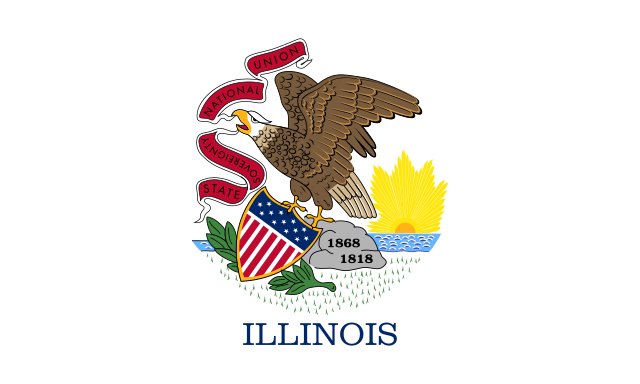 The filing deadline for candidates running for Congress in Illinois this year was March 14, 2022. Ninety-five candidates are running for Illinois' 17 U.S. House districts, including 47 Democrats and 48 Republicans. That's 5.59 candidates per district, more than the 4.05 candidates per district in 2020 and the 4.39 in 2018.
Here are some other highlights from this year's filings:
This is the first election to take place under new district lines following the 2020 census, which resulted in Illinois losing one U.S. House district. 
The 95 candidates running this year are the most candidates running for Illinois' U.S. House seats since at least 2014, the earliest year for which we have data.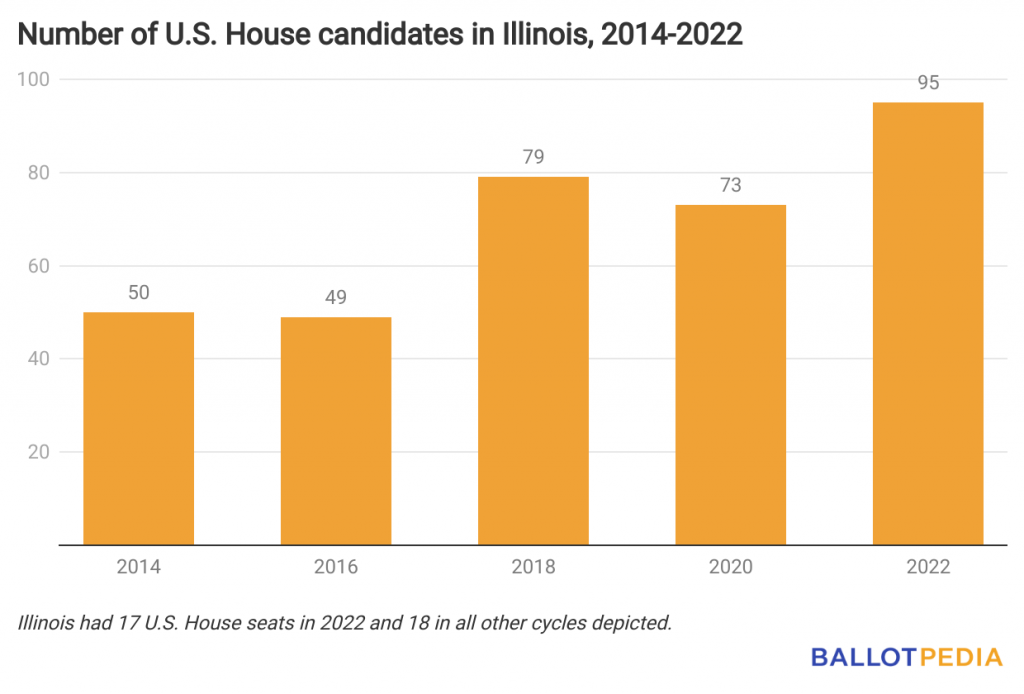 There are two districts where two incumbents are running against each other. Rep. Marie Newman (D), who represents the 3rd district, is running against incumbent Rep. Sean Casten (D) in the 6th district. Rep. Rodney Davis (R), who represents the 13th district, is running against incumbent Rep. Mary Miller (R) in the 15th district. 
Four seats, including Newman's 3rd and Davis' 13th, are open, the most since at least 2014. Rep. Bobby Rush (D), who represents the 1st district, and Rep. Cheri Bustos (D), who represents the 17th district, are retiring.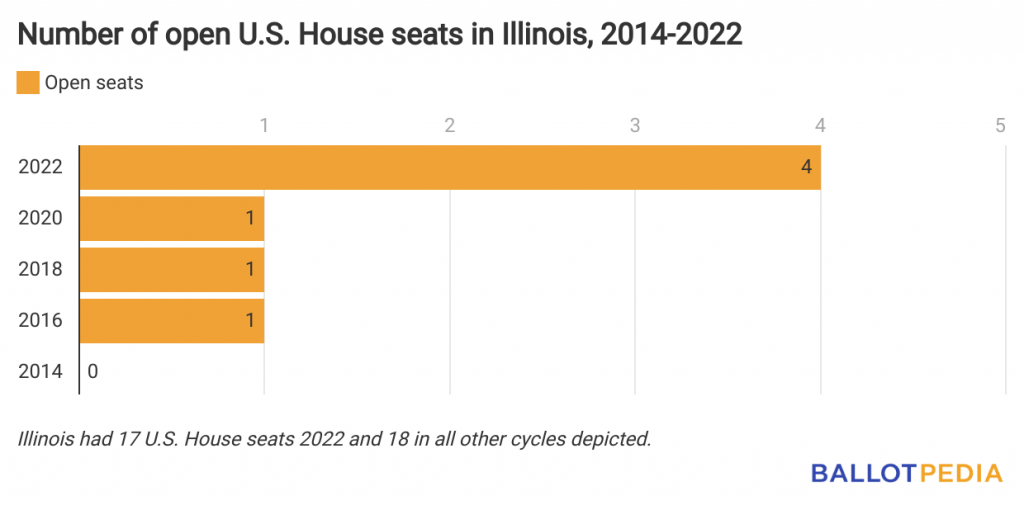 Twenty-one candidates are running in the 1st district to replace Rush, the most candidates running for a seat this year.
There are 19 contested primaries this year, the fewest since 2016, when there were 14 contested primaries. Eight of the contested primaries are Democratic, and 11 are Republican.
Eight incumbents — one Republican and seven Democrats — are not facing any primary challengers.
The 7th district is guaranteed to Democrats because no Republicans filed, and the 16th district is guaranteed to Republicans because no Democrats filed. 
Illinois and four other states — Colorado, New York, Oklahoma, and Utah — are holding primary elections on June 28. In Illinois, the winner of a primary election is the candidate who receives the greatest number of votes, even if he or she does not win an outright majority of votes cast.
Additional reading: