In June, Gov. Michael Parson (R) granted nine pardons. June had the fewest pardons this year. Parson granted the highest number of pardons in February with 29 pardons. In 2022, 97 pardons have been issued in Missouri and four sentences have been commuted.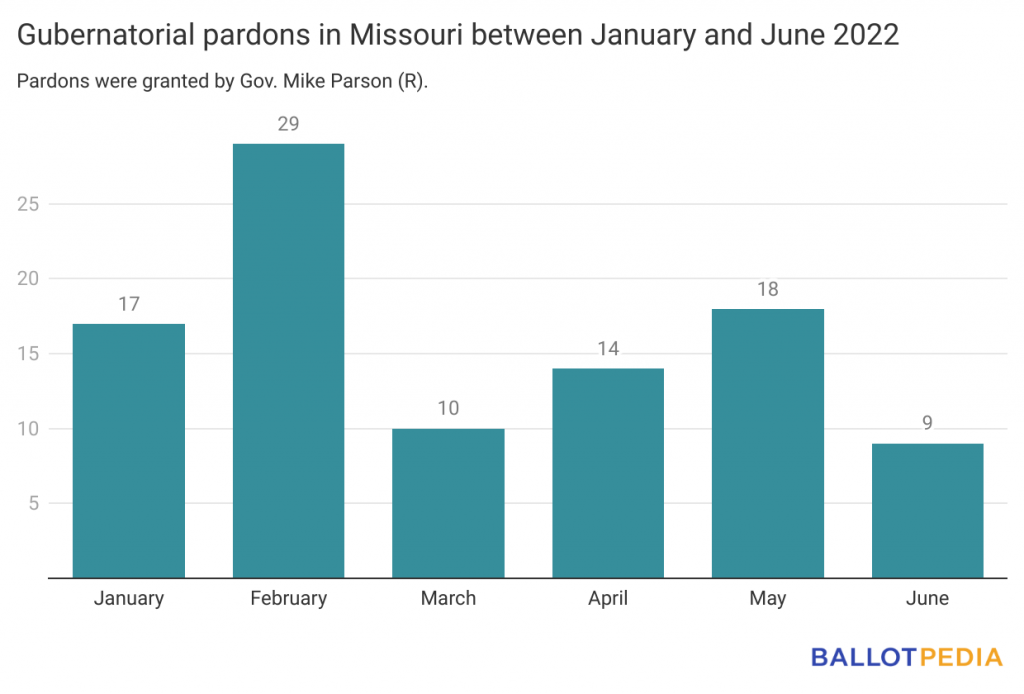 The nine individuals pardoned were James Griggs, Kenneth Moss, Donald Craft Jr., Brent Sisk, Dustin Barnes, Burke Stephens, Rita Miller, Scott Carver, and Patricia Putnam.
In Missouri, the governor is given the power of pardons, commutations, and reprieves through the Constitution. There are two types of pardons, full and partial, resulting in four different types of clemency the governor may grant. A full pardon restores all citizenship rights and removes collateral consequences but does not remove the conviction from the record of the individual. A partial pardon removes certain collateral consequences depending on the individual's circumstances. A commutation can either end the individual's sentence or reduce it. A reprieve is a stay of execution.
In order for a confined individual to apply for clemency, he or she must either claim innocence, have served 25 or more years, or be 70 or older and have served 12 or more years. Additionally, the individual must have exhausted all other judicial routes. An individual with a conviction of treason cannot receive clemency.