On August 1, 2022, Hawaii lifted its statewide school mask requirement, making it the final state in the nation to do so. The Hawaii Department of Health announced the change on July 12.
Thirty-five states required masks in schools at some point since the start of the COVID-19 pandemic. Some requirements specifically covered schools, while others were by-products of a general statewide mask requirement.
Maryland and Washington were the first states to issue school reopening guidance requiring masks in schools, both on June 10, 2020. Both requirements ended in March 2022.
Hawaii's school mask requirement was the longest in the nation, lasting from July 15, 2020, to August 1, 2022. North Dakota had the shortest statewide school mask requirement. It lasted from November 14, 2020, to January 18, 2021.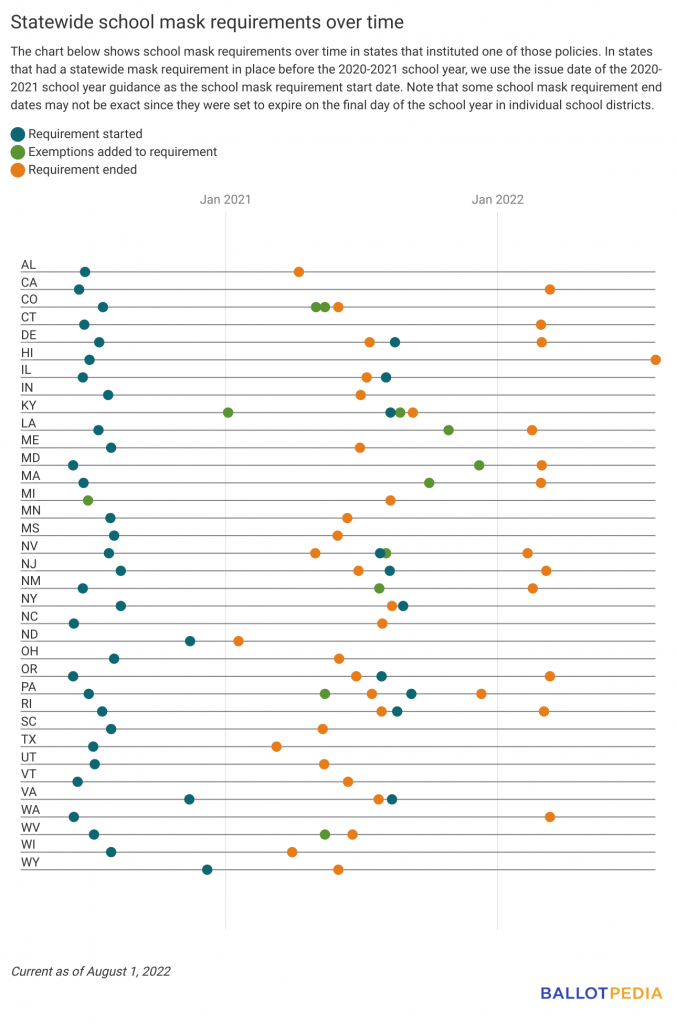 Nine states have banned school mask requirements, five of which had previously required masks in schools. Arkansas' ban was the first to take effect on April 28, 2021. The ban was later suspended by court action on Sept. 30, 2021.
The most recent ban took effect in Iowa on May 16, 2022. The state had initially instituted the policy on May 20, 2021, but parts of the ban were temporarily suspended by court action after its passage.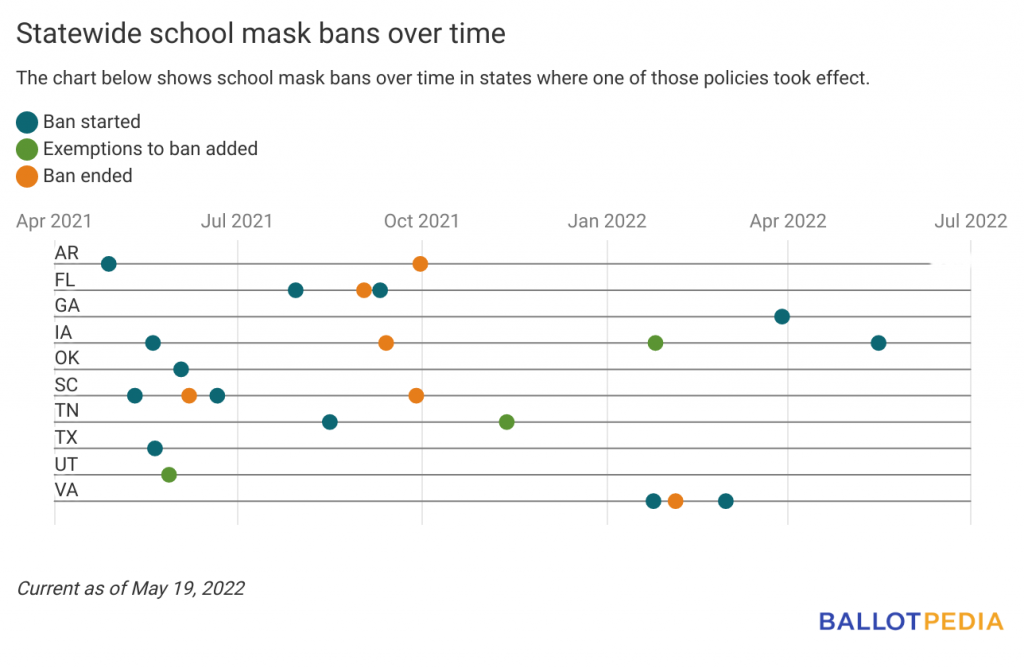 Additional reading:
School responses to the coronavirus (COVID-19) pandemic during the 2020-2021 academic year
State-level mask requirements in response to the coronavirus (COVID-19) pandemic, 2020-2022