Thirty state legislative districts up for election in Connecticut this year are open, meaning no incumbents filed to run. This represents 16% of the state's legislature, an increase compared to recent election cycles.
Since no incumbents are present, all open districts are guaranteed to be won by newcomers.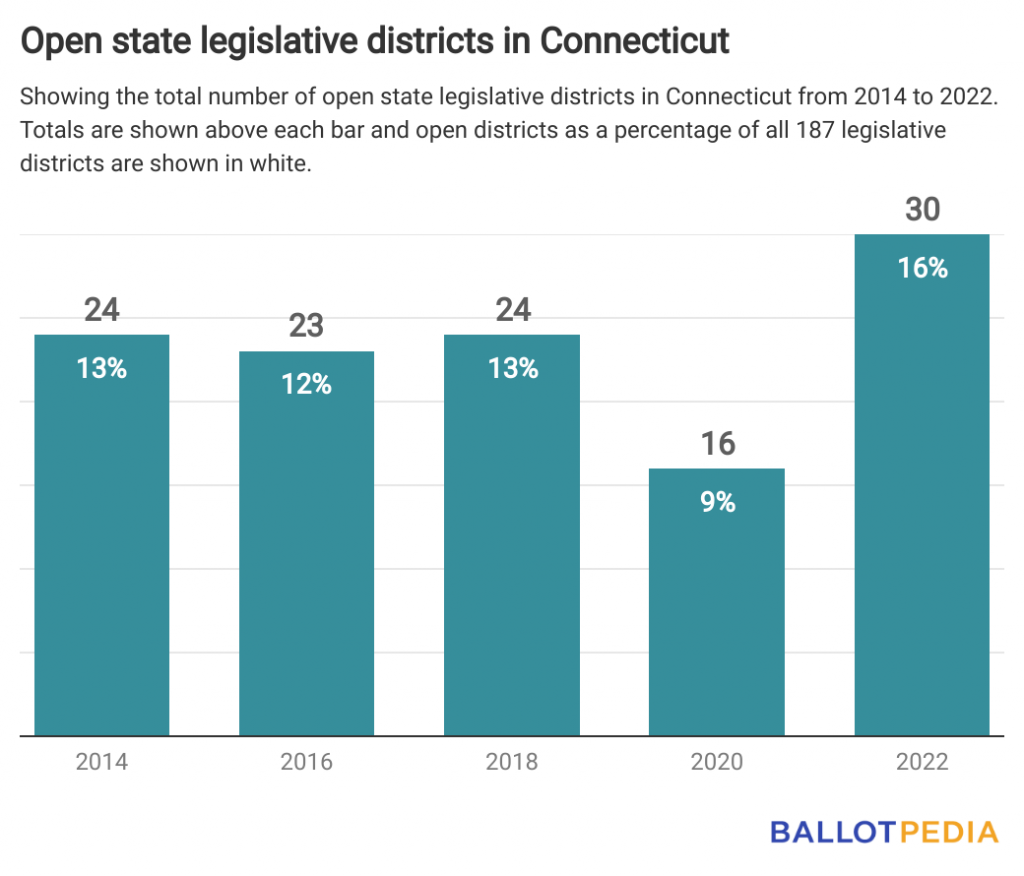 Across all districts, there are nine contested primaries, representing 2% of all possible primaries.
Connecticut uses a convention-primary system, where candidates participate in a party nominating convention before the primary election. If more than one candidate receives over 15% of the delegate vote, the race proceeds to a contested primary. Candidates can also qualify for a primary ballot by gathering signatures. Learn more about Connecticut's candidacy process here.
Either of these pathways can produce a contested primary, which is one where there are more candidates running than nominations available, meaning at least one candidate must lose.
There are seven Democratic primaries this year, a 30% decrease from 10 in 2020. Republicans are holding two contested primaries, a 50% decrease.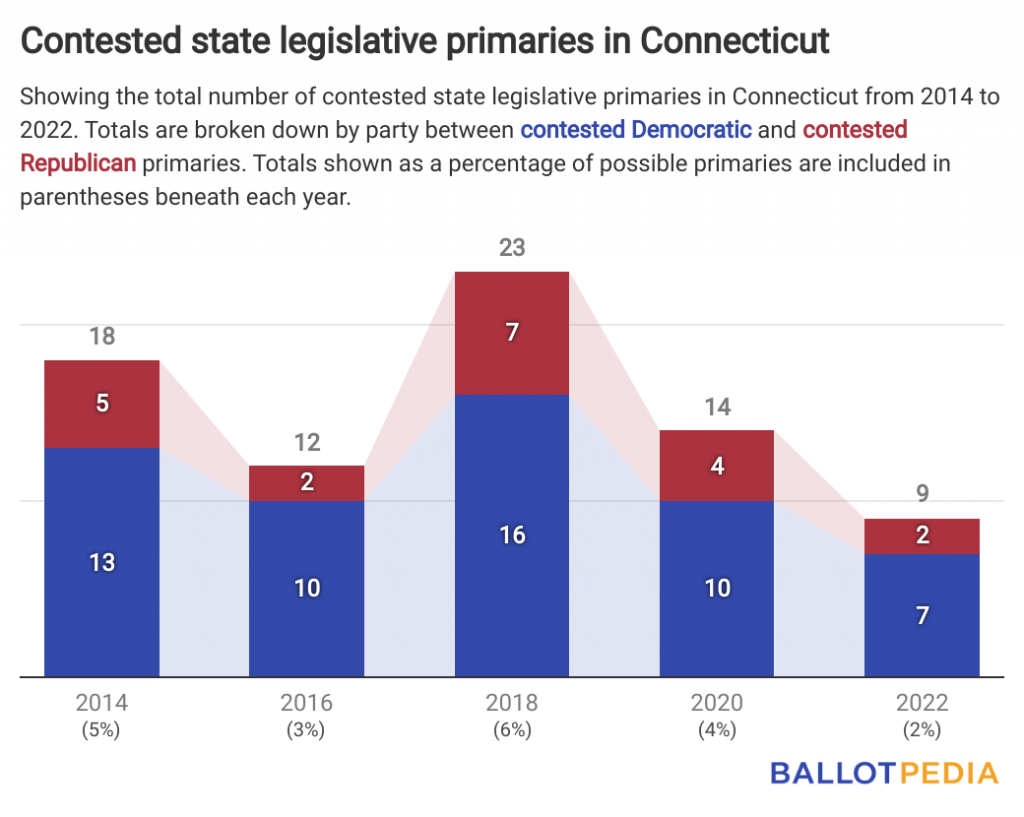 Overall, 341 major party candidates filed to run this year: 181 Democrats and 160 Republicans.
All 151 House districts and 36 Senate districts are up for election.
Connecticut has had a Democratic trifecta since the party won control of the governorship in 2010. Democrats hold a 97-54 majority in the House and a 23-13 majority in the Senate.
Connecticut's state legislative primaries are scheduled for Aug. 9, the 12th statewide primary date of the 2022 state legislative election cycle.
Additional reading:
Connecticut House of Representatives elections, 2022