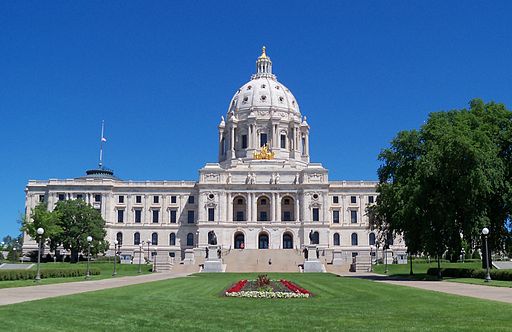 Sixty-three state legislative districts up for election in Minnesota this year are open, meaning no incumbents filed to run. This represents 31% of the state's legislature, a marked increase compared to recent election cycles.
Since no incumbents are present, all open districts are guaranteed to be won by newcomers.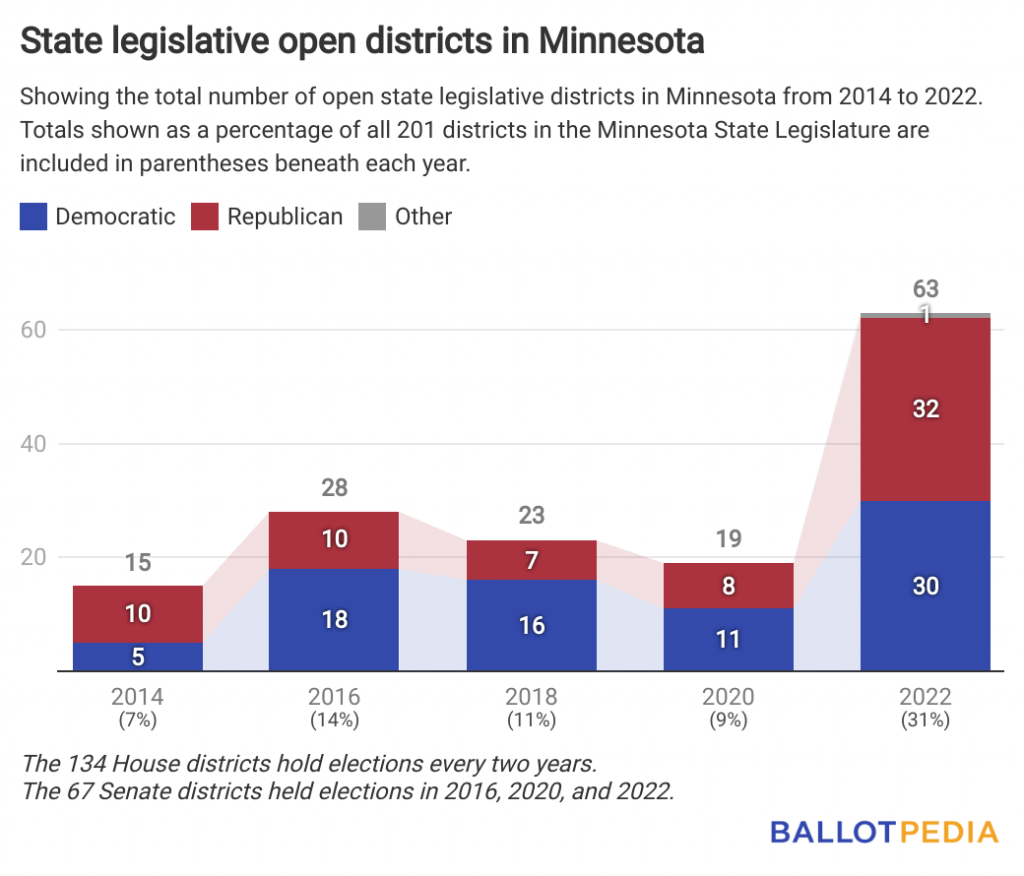 Fifty-nine of these districts are open because incumbents did not file for re-election. Minnesota does not have term limits for state legislators, meaning all 59 incumbents chose to either retire or run for some other office.
The remaining four open districts arose from incumbent v. incumbent contests due to redistricting. In these four contests, incumbents from one district were drawn into another district, leaving their old districts open.
Across all districts, there are 44 contested primaries, representing 11% of all possible primaries, an increase compared to recent election cycles.
A contested primary is one where there are more candidates running than nominations available, meaning at least one candidate must lose.
There are 18 Democratic primaries, a 28% decrease from 2020. Republicans are holding 26 contested primaries, a 73% increase.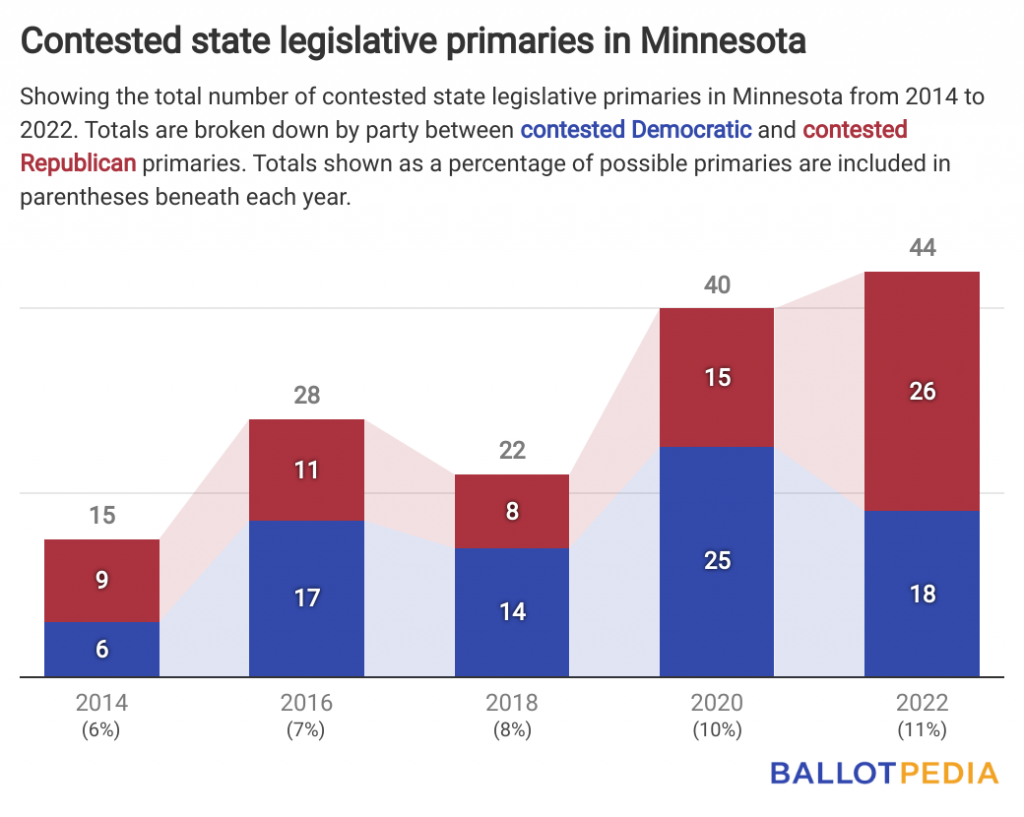 Overall, 425 major party candidates filed to run this year: 213 Democrats and 212 Republicans.
All 134 House districts and 67 Senate districts are up for election. House elections take place every two years whereas Senate elections take place on a 2-4-4 cycle, in which senators serve one two-year term and two four-year terms each decade. Under this cycle, after 2022, no Senate districts will be up for election until 2026.
Minnesota is one of two states holding elections this year where no single party controls both legislative chambers. Democrats currently hold a 69-64-1 majority in the House and Republicans hold a 34-31-2 majority in the Senate.
Minnesota's state legislative primaries are scheduled for Aug. 9, the 12th statewide primary date of the 2022 state legislative election cycle.
Additional reading:
Minnesota House of Representatives elections, 2022
Minnesota State Senate elections, 2022