There is one contested state legislative primary in Alaska this year, fewer than in previous election cycles. This decrease comes after the state began using a new top-four primary system, which voters approved in 2020.
Under the new top-four primary system, every candidate appears on the same ballot and the top-four finishers advance to the general election. As a result, at least five candidates must run to create a contested primary.
This year, the one contested primary represents 2% of all possible primaries, down from 31% in 2020.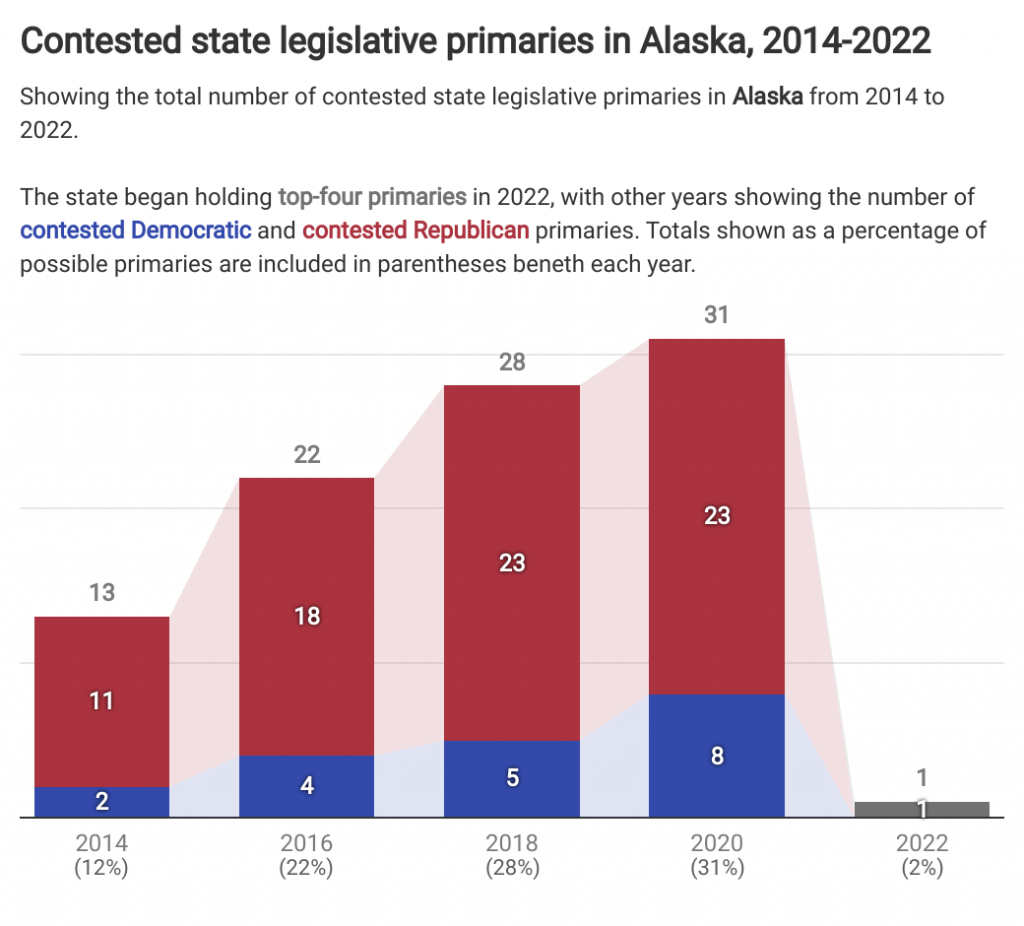 Overall, 147 candidates filed to run in the state's top-four primaries: 39 Democrats, 81 Republicans, and 27 minor party or independent candidates. Every candidate who filed will advance to the general election apart from the one candidate who will lose in the one contested primary.
There are fewer than four candidates on the ballot in 52, or 88%, of districts.
Previously, Alaska had partisan primaries where members of the same party would compete against each other for a place on the general election ballot. Under this system, if more than one candidate from the same party filed, there would be a contested primary.
Alaska has had a divided government since a multi-partisan coalition formed in the House in 2019. While Republicans hold a numerical majority of seats in the chamber, a group of Democrats, Republicans, and minor party/independent officeholders formed their own governing majority.
Alaska's state legislative primaries are scheduled for Aug. 19, the 14th statewide primary date of the 2022 state legislative election cycle.
Additional reading: