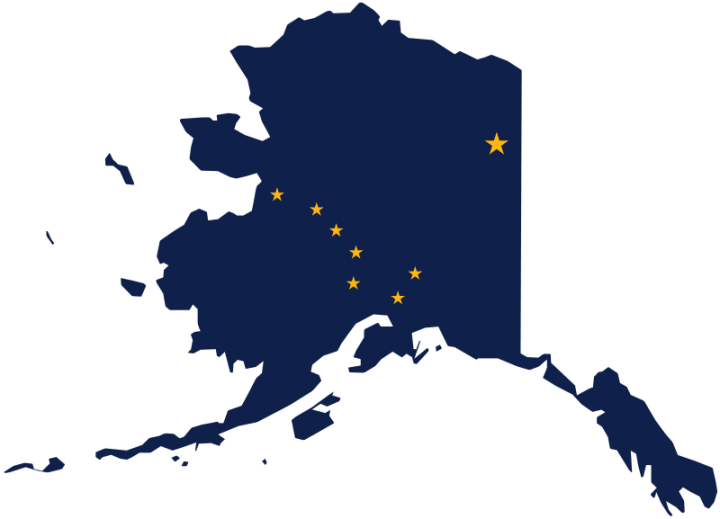 The filing deadline for candidates running for the U.S. House in Alaska was June 1, 2022. This year, 22 candidates are running in Alaska's At-Large U.S. House district, a decade-high. The candidates running include nine Republicans, one Democrat, nine independents, and three third-party candidates. The 22 candidates running this year are 16 more than the six candidates who ran in 2020 and 15 more than the seven who ran in 2018.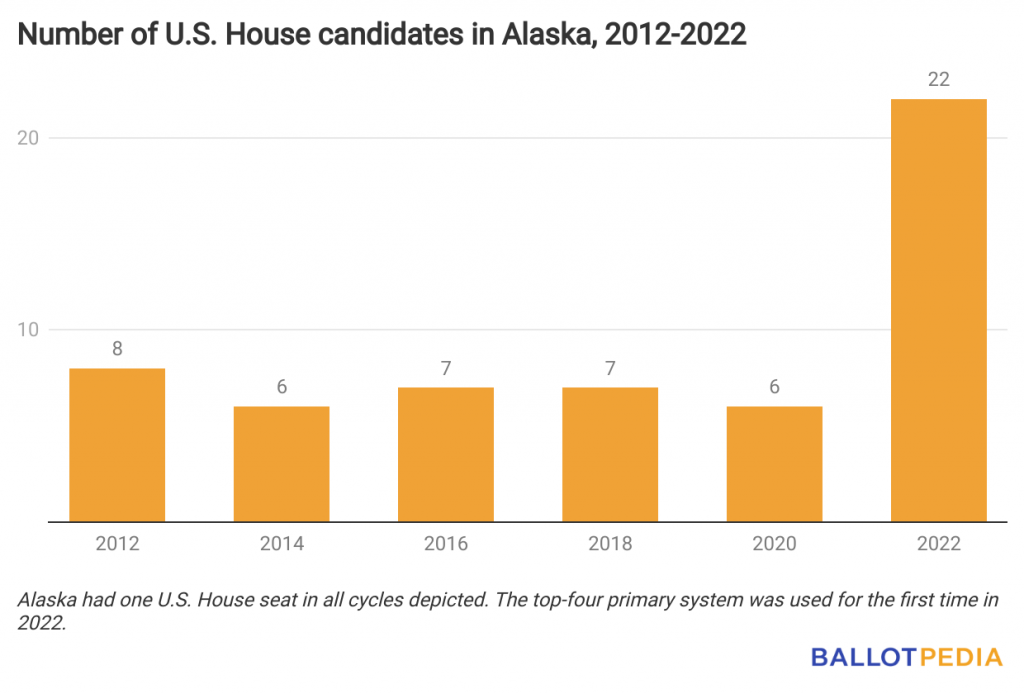 Here are some other highlights from this year's filings:
Because it has only one U.S. House seat, Alaska did not need to redistrict after the 2020 census.
Alaska's At-Large seat is open for the first time since 1970. Incumbent Rep. Don Young (R), who represented the district for 49 years, passed away in March. 
A special election to replace Young will take place on August 16, concurrently with the regular election primary.
Alaska and Wyoming are holding their primaries on August 16, 2022. This is the first regular election primary to take place using Alaska's new top-four primary system. Under this system, primary candidates run in a single primary election, regardless of the candidate's party affiliation. The four candidates that receive the most votes advance to the general election. In the general election, voters use ranked-choice voting to select the winner.