The filing deadline for candidates running for Congress in Wyoming this year was May 27, 2022. Eight candidates are running for Wyoming's At-Large U.S. House district, including three Democrats and five Republicans. That's three more than the five candidates who ran in 2020 and in 2018.
Here are some other highlights from this year's filings:
Because it has only one U.S. House seat, Wyoming did not need to redistrict after the 2020 census.
The eight candidates running this year are the most candidates running for the U.S. House since 2016, when ten candidates ran.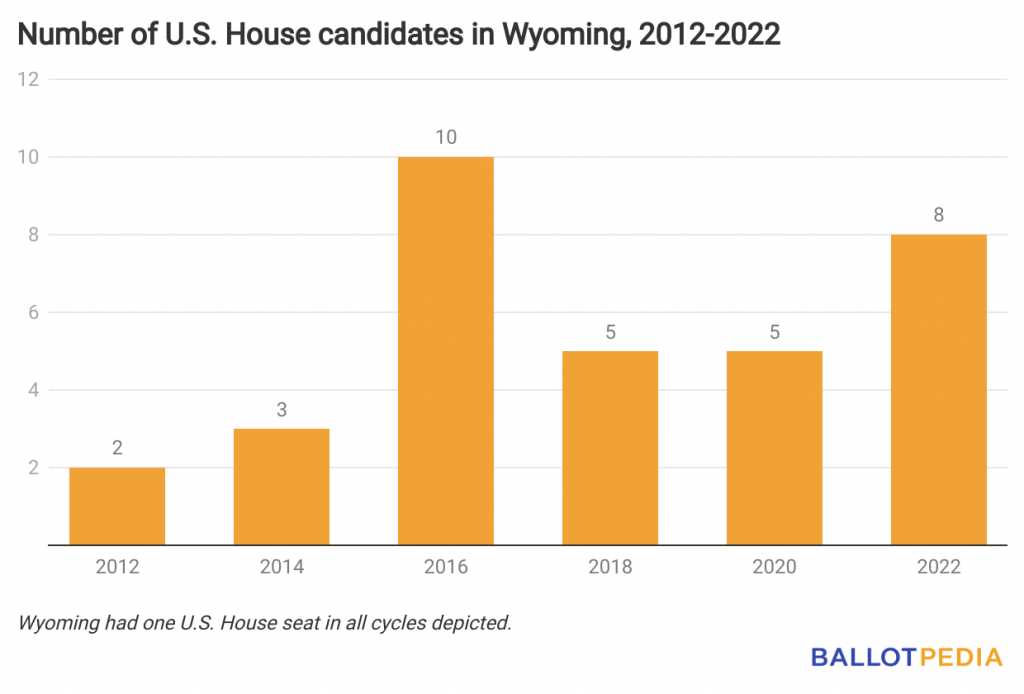 Incumbent Rep. Liz Cheney (R) is running for re-election. Cheney was first elected in 2016, the last year Wyoming's At-Large seat was open.
Both primaries are contested. The last year a Wyoming U.S. House primary wasn't contested was 2014. 
Wyoming and Alaska are holding their primaries on August 16, 2022. Winners in Wyoming primary elections are determined via plurality vote, meaning that the candidate with the highest number of votes wins even if he or she did not win an outright majority of votes cast.