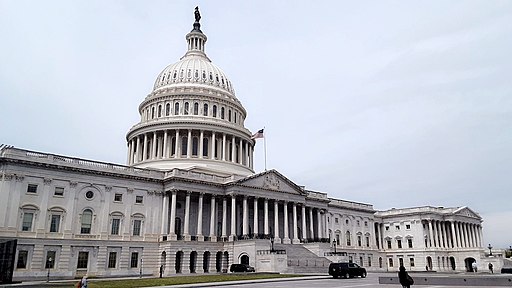 All four of the candidates running in the November 8, 2022, general election for Florida's 23rd Congressional District completed Ballotpedia's Candidate Connection survey. These survey responses allow voters to hear directly from candidates about what motivates them to run for office.
The candidates are Jared Moskowitz (D), Joe Budd (R), Mark Napier (I), and Christine Scott (I).
The outcome of this race will affect the partisan balance of the U.S. House of Representatives in the 118th Congress. All 435 seats in the House are up for election. As of September 3rd, 2022, Democrats hold a 220-210 advantage in the U.S. House with five vacant seats. Florida's current congressional delegation consists of 16 Republicans, 10 Democrats, and 1 vacancy.
Here are excerpts from candidates' responses to the question: What areas of public policy are you personally passionate about?
Moskowitz:
"Gun violence prevention is personal to me because of the shooting at my alma mater, Marjory Stoneman Douglas High School. It's a scar on our community and like our neighbors, my wife and I feel the constant fear that our children are at risk. In America, I believe we should be able to make parents a simple promise: when you drop your kids off at school, you get to pick them up alive. Our community deserves that peace of mind. I championed the Florida gun violence prevention law after the Parkland school shooting, and I want to build on the recently passed federal bill by banning assault weapons."
Budd:
"I've often said, "Society cannot pay enough for what is earned by an honest police officer". Liberal cities which have gone down the road of wokeness by defunding police and instituting criminal justice reforms quickly releasing violent criminals back on the streets are reaping the chaos of a substantial rise in crime. I will always have the backs of the men and women who wear a uniform. It's one of my priorities. It's personal."
Napier:
"Political partisanship, in addition to "The Wall" between the Intelligence Community and Law Enforcement have jeopardized our freedoms. The CV-19 pandemic alone demonstrated how far one party will go to weaponize a virus for political control and over our everyday lives. I would reconstruct that wall again. I would pursue more protections for Whistleblowers and prohibit efforts by our own government to unwittingly collect information–even DNA via heritage test kits or facial recognition, unless incarcerated or consent."
Scott:
"Abortion: I believe in a woman's right to choose. It just needs to be done in the first trimester. Killing babies is not a viable or necessary option. With the advent of cheap pregnancy tests, the day after pill and contraceptive options, there is no reason we cannot protect both women rights and that of the unborn child."
Click here to read their full responses to this and other questions.
We ask all federal, state, and local candidates with profiles on Ballotpedia to complete a survey and share what motivates them on political and personal levels. Ask the candidates in your area to fill out the survey.
Additional reading: