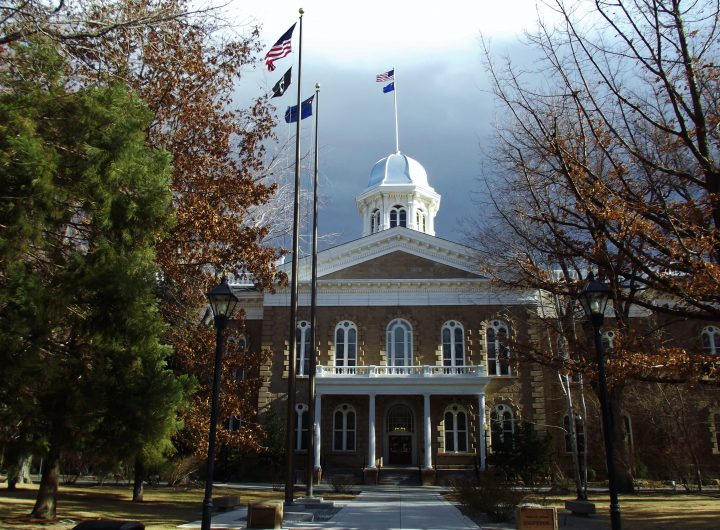 Both of the candidates running in the November 8, 2022, general election for Nevada State Assembly District 13— Will Rucker (D) and Brian Hibbetts (R) — completed Ballotpedia's Candidate Connection survey. These survey responses allow voters to hear directly from candidates about what motivates them to run for office.
Eighty-eight of the country's 99 state legislative chambers will hold regularly scheduled elections in 2022. The Democratic Party controls both chambers of Nevada's state legislature. Nevada is one of 14 states with a Democratic trifecta.
Here are excerpts from candidates' responses to the question: What areas of public policy are you personally passionate about?
Rucker:
"Being married to a nurse has provided me with a unique perspective on the immense challenges our first responders face. I'm the grandson of a teacher, army veteran, and domestic worker, the son of a dad who owned a small business and a mom who worked a traditional job. I know the benefits of hard work, the sacrifice of service, and that our quality of life isn't guaranteed. We need to modernize our economy and that can only happen if we modernize our consciousness. I am passionate about creating a social floor that supports all of us without exceeding the bounds of our ecological limits."
Hibbetts:
"Having been born and raised in Las Vegas, I have dedicated my life to protecting our communities as a member of the Las Vegas Metropolitan Police Department. I believe that every individual has the right to life, liberty, and the pursuit of happiness. However, during the pandemic we saw the majority party infringe on our constitutional rights through blanket mandates that closed our schools and businesses. I support reforms that limit the governor's emergency powers and places them with the people's house. As your representative, I will always fight to ensure that our individual liberties are not infringed."
Click on candidates' profile pages below to read their full responses to this and other questions.
We ask all federal, state, and local candidates with profiles on Ballotpedia to complete a survey and share what motivates them on political and personal levels. Ask the candidates in your area to fill out the survey.
Additional reading: