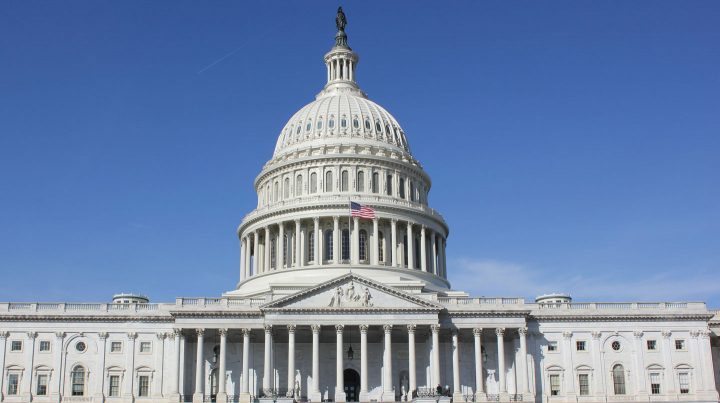 Incumbent Elissa Slotkin (D), Tom Barrett (R), and Leah Dailey (L) are running in the general election for Michigan's 7th Congressional District on Nov. 8, 2022.
Michigan's congressional district boundaries were redrawn after the 2020 census. Slotkin was first elected to represent Michigan's 8th Congressional District in 2018, defeating incumbent Mike Bishop (R) 50.6% to 46.8%. In 2020, she was one of seven Democrats to win a House district that voted for former President Donald Trump (R) in the 2020 election. In December 2021, Slotkin announced that she would run for re-election in the redrawn 7th District, saying, "This new district contains nearly two-thirds of the population that I currently represent, my current congressional headquarters, and my campaign offices from 2018 and 2020."
The redrawn 7th District encompasses Clinton, Ingham, Livingston, and Shiawassee counties, most of Eaton County, and parts of Oakland and Genessee counties, as well as Lansing, the state's capital. According to data from Daily Kos, voters in the redrawn 7th District backed President Joe Biden (D) in the 2020 presidential election over former President Donald Trump (R) 49.4% to 48.9%.
Slotkin said, "After three years of representing this area of Mid-Michigan in Congress, I understand the mandate that families here expect me to prioritize: making daily life more affordable by lowering the cost of prescription drugs and child care; rebuilding Michigan's manufacturing capacity by creating good-paying American jobs that cannot be outsourced; and not letting China eat our lunch." On her campaign website, Slotkin said, "I'm running for re-election … because I want to build the next generation of cars and chips here in the U.S.; lower the cost of prescription drugs; fight for the Roe standard to preserve women's personal freedom; and prevent corporate money from warping the political process."
Before she was elected to Congress, Slotkin was a Middle East analyst in the CIA and worked in national security under Presidents George W. Bush (R) and Barack Obama (D).
Barrett was elected to represent Michigan Senate District 24 in 2018. Before serving in the Senate, Barrett represented District 71 in the Michigan House of Representatives from 2015 to 2019. Barrett served in the U.S. Army during Operation Enduring Freedom and Operation Iraqi Freedom and was a helicopter pilot in the Michigan Army National Guard.
In his response to Ballotpedia's Candidate Connection survey, Barrett said he was running for Congress "to cut inflation by opposing reckless spending in Washington D.C. to lower the cost of living." In order to "[m]ake America energy independent again," Barrett said he would "work to expand America's energy production, open pipelines, increase drilling, and end our reliance on foreign oil." On his campaign website, Barret said, "My opponent, Elissa Slotkin, has voted with President Biden every single time – a perfect 100% voting record in support of his disastrous policies." He said, "[Slotkin's] support for corporate welfare, slashing domestic energy production, open borders, and higher inflation, is crushing Mid-Michigan families."
Democratic and Republican House campaign committees have prioritized this election. The Democratic Congressional Campaign Committee (DCCC) included Slotkin in Frontline, its program to help Democratic incumbents win re-election in competitive House districts. The National Republican Congressional Committee (NRCC) included the 7th District in its target list and designated Barrett as a member of the highest tier of its Young Guns program. According to Daily Kos, as of Sept. 19, the DCCC, House Majority PAC, NRCC, and Congressional Leadership Fund had spent more combined in this race than in any other House district.
The outcome of this race will affect the partisan balance of the U.S. House of Representatives in the 118th Congress. All 435 districts in the House are up for election. Democrats hold a 221-212 advantage in the U.S. House with two vacancies.