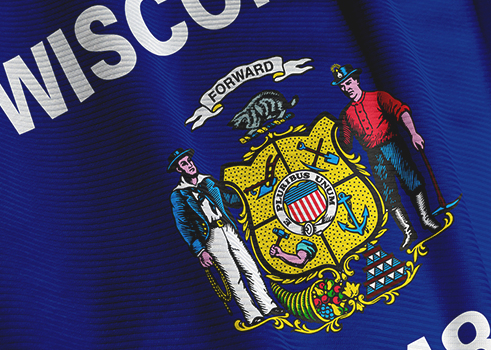 Incumbent Josh Kaul (D) and Eric Toney (R) are running for Wisconsin attorney general on Nov. 8, 2022.
Kaul was elected in 2018, defeating incumbent Brad Schimel (R) 49.4% to 48.8%. Before Kaul took office, a Republican had held the office since 2007.
Sabato's Crystal Ball senior columnist Louis Jacobson named this election as one of the five most competitive attorney general elections in 2022, writing, "When Kaul won the office in 2018, his vote margin was narrow and tracked the showing of Democratic gubernatorial nominee Tony Evers. Evers is facing a tough reelection in 2022, and so is Kaul. … [U]ltimately, [Kaul's] fate will probably mirror whatever happens to Evers in November, and possibly the result of the U.S. Senate race between GOP incumbent Ron Johnson and Democratic Lt. Gov. Mandela Barnes."
Kaul's campaign website says, "As Attorney General, Josh's top priority is public safety. … [H]is administration has investigated and/or prosecuted some of the most serious offenses in the state, including homicides, sexual assaults, robberies, internet crimes against children, and drug trafficking." The website says, "[Kaul's] administration has fought crime, protected our natural resources, and defended our rights, taking on tough issues and getting results." Kaul's career before he was elected attorney general included working as an assistant U.S. attorney in the U.S. District Court for the District of Maryland and as a voting rights attorney. Kaul's mother, Peggy Lautenschlager (D), served as attorney general from 2003 to 2007.
Toney was elected district attorney in Fond du Lac County in 2012 and was re-elected in 2016 and 2020. Toney's campaign website says he is running for attorney general to "restore the Department of Justice's mission to fight crime, support law enforcement, protect families, and enforce the rule of law," saying that Kaul had "failed to support law enforcement, politicized the Department of Justice, failed to defend our election laws, has rejected the title of Wisconsin's 'Top Cop' and has begun to systematically defund the Department of Justice's ability to prosecute cases[.]"
The attorney general is the head of the Wisconsin Department of Justice and the chief legal officer for the state. During their campaigns, Kaul and Toney have addressed issues such as public safety, Department of Justice and law enforcement funding, crime in Milwaukee, the state's 1849 abortion law, drug trafficking, election access and security, and firearm regulations.
In 2018, Democrats gained a state government triplex in Wisconsin when Democratic candidates defeated Republican incumbents in the elections for governor and attorney general, and the Democratic secretary of state was re-elected. All three offices are up for election again in 2022.
Across the U.S., 23 states have Republican triplexes, 18 have Democratic triplexes, and 9 have divided governments where neither party holds triplex control.
This election is one of 30 attorney general elections taking place in 2022. All 50 states have an attorney general who serves as the state's chief legal officer. In 43 states, the office is an elected post. There are currently 27 Republican attorneys general and 23 Democratic attorneys general.