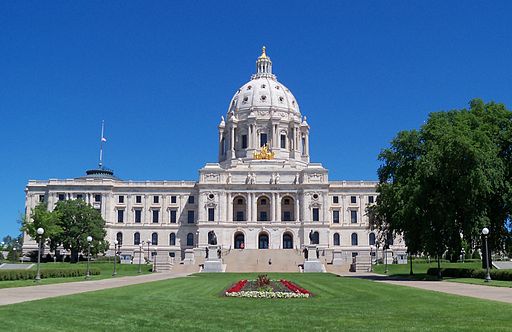 Both of the candidates running in the November 8, 2022, general election for Minnesota State Senate District 24 — incumbent Carla Nelson (R) and Aleta Borrud (D) — completed Ballotpedia's Candidate Connection survey. These survey responses allow voters to hear directly from candidates about what motivates them to run for office. 
Eighty-eight of the country's 99 state legislative chambers will hold regularly scheduled elections in 2022. The Republican Party controls the Senate in Minnesota's state legislature. Minnesota is one of 13 states with a divided government.
Here are excerpts from candidates' responses to the question: What are the main points you want voters to remember about your goals for your time in office?
Nelson:
"Inflation Relief Package: Inflation is eating away at Minnesotan's ability to feed their family, heat their homes and fill up their gas tanks."
"Safe Streets,Schools and Communities: I will champion efforts that support our men and women in uniform. I supported new programs to increase funding for police recruitment and retention along with efforts to hold criminals accountable."
"Excellence in Education: Students, staff and families suffered greatly during Covid. I will continue to prioritize excellence in education with a focus on proven reading and math strategies, increased parent involvement and school linked mental health."
Milanowski:
"Healthcare costs and access burden most people across Minnesota, but especially the self-employed, small business owners, and farmers."
"The quality of public schools in Minnesota has been a backbone of our economic success, a source of pride for communities, and a draw for businesses seeking an educated workforce."
"Minnesota's healthy landscapes and abundant natural resources are an asset that draws people to our state and holds them here. It is our heritage and one of our most valuable assets, whether it is the rich soil of our working farmlands or the forests and waters that provide recreation."       
Click on the candidates' profile pages below to read their full responses to this and other questions.
We ask all federal, state, and local candidates with profiles on Ballotpedia to complete a survey and share what motivates them on political and personal levels. Ask the candidates in your area to fill out the survey.
Additional reading: