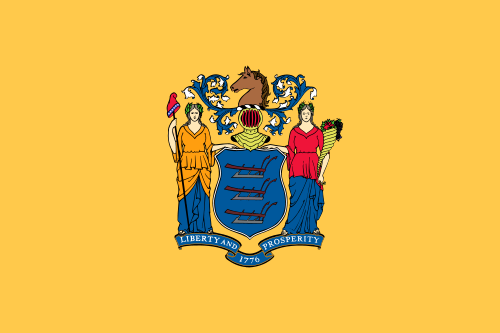 Incumbent Tom Malinowski (D) and Tom Kean Jr. (R) are running in the general election for New Jersey's 7th Congressional District on Nov. 8, 2022.
Malinowski, who was first elected in 2018, defeated Kean 50.6% to 49.4% in the 2020 election for the 7th District.
New Jersey's congressional district boundaries were redrawn after the 2020 census. Joe Biden (D) defeated Donald Trump (R) 54.2% to 44.3% in the 7th District in the 2020 presidential election. According to data from Daily Kos, the redrawn 7th District voted for Biden 51.1% to 47.3%.
NJ Spotlight News' Colleen O'Dea wrote, "On Oct. 1, registered Republicans outnumbered Democrats by about 17,000 in the district. At the same time two years ago, there were 9,000 more registered Democrats than Republicans. Malinowski beat Kean two years ago by about 5,000 votes." According to O'Dea, "The voter registration split is 30% Democrats, 33% Republicans and 35% unaffiliated."
Malinowski says that during his time in Congress he "[helped] pass a bipartisan infrastructure bill to fund the Gateway Tunnel, [brought] manufacturing and supply chains home to America, and [won] real progress on health care costs, gun safety and the environment." He said, "Tom Kean Jr. doesn't seem to have a platform or a solution to anything, even on the economy – the one issue he beats the drum on."
Kean, a former minority leader in the New Jersey Senate, says, "I have consistently fought to lower taxes and grow jobs as a leader in the state legislature and that is priority number one for me in Congress." He said, "Tom Malinowski ignored the warning of economists, listened to Nancy Pelosi and backed billions in wasteful spending. Now we are all paying more. I'm running for Congress to work across the aisle to get prices down and stop the reckless spending."
The Democratic House Majority PAC, Republican Congressional Leadership Fund, and National Republican Congressional Committee (NRCC) have run ads in this district. According to the New Jersey Globe's Joey Fox, "Outside Republican groups have invested much more in the 7th district than Democratic groups. … The 7th district is the only district in New Jersey to have seen significant outside spending this cycle."
The outcome of this race will affect the partisan balance of the U.S. House of Representatives in the 118th Congress. All 435 House districts are up for election. Democrats currently hold a 220-212 majority in the U.S. House, with three vacancies.