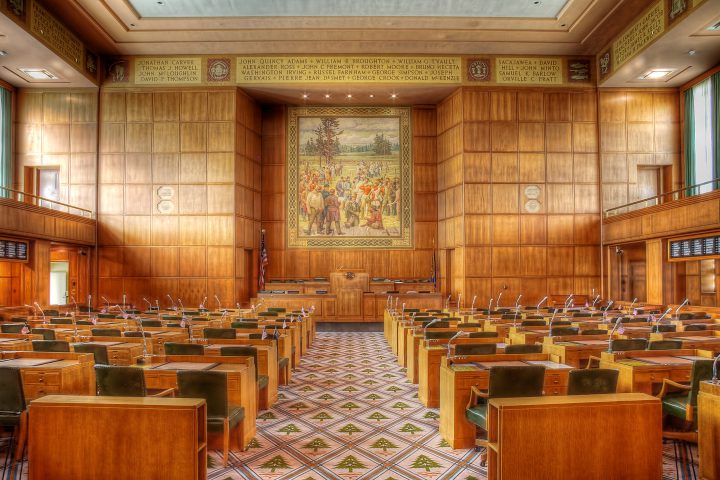 Both of the candidates running in the November 8, 2022, general election for Oregon House of Representatives District 49 —  incumbent Zach Hudson (D) and Randy Lauer (R) — completed Ballotpedia's Candidate Connection survey. These survey responses allow voters to hear directly from candidates about what motivates them to run for office.
Eighty-eight of the country's 99 state legislative chambers will hold regularly scheduled elections in 2022. The Democratic Party controls both chambers of Oregon's state legislature. Oregon is one of 14 states with a Democratic trifecta.
Here are excerpts from candidates' responses to the question: What are the main points you want voters to remember about your goals for your time in office?
Hudson:
"Support public safety and reduce unauthorized camping by getting resources to East County and better coordinating resources between the state, county and cities."
"Support education, including increased mental health supports for students and expanded vocational pathways."
"Stand up for working families by increasing access to affordable housing, medical care and childcare."
Lauer:
"Homelessness Epidemic. The problems of Portland are filtering East into neighborhoods and workplaces at a drastic rate."
"The Need For Public Safety. The Portland-Metro area is making national headlines for the increasing crime rates with no resolution in sight."
"A Logical & Rational End to the Pandemic Response. The regulations and mandates from Governor Brown and the staff at the Oregon Health Authority, have gone on long enough."
Click on candidates' profile pages below to read their full responses to this and other questions.
We ask all federal, state, and local candidates with profiles on Ballotpedia to complete a survey and share what motivates them on political and personal levels. Ask the candidates in your area to fill out the survey.
Additional reading: