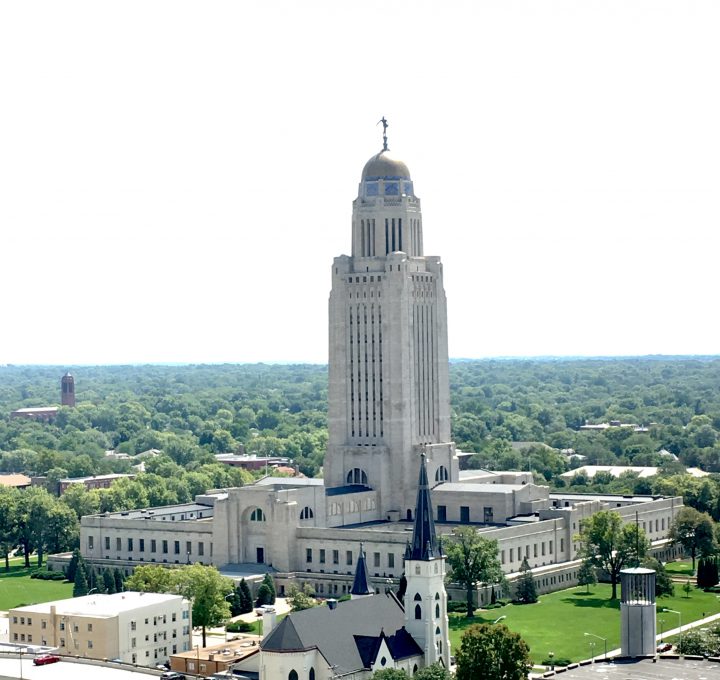 Both of the candidates running in the November 8, 2022, general election for Nebraska State Senate District 4 — Cindy Maxwell-Ostdiek and R. Brad von Gillern — completed Ballotpedia's Candidate Connection survey. These survey responses allow voters to hear directly from candidates about what motivates them to run for office. 
Eighty-eight of the country's 99 state legislative chambers will hold regularly scheduled elections in 2022. Though the chamber is officially nonpartisan, members affiliated with the Republican Party control Nebraska's state legislature. Nebraska is one of 23 states with a Republican trifecta.
Here are excerpts from candidates' responses to the question: What are the main points you want voters to remember about your goals for your time in office?
Maxwell-Ostdiek:
"So much discussion in our society focuses on Red vs. Blue, Rural vs. Urban, Republican vs. Democrat, Conservative vs. Progressive. I will work to rise above these divides and strive for loftier goals that reflect true Nebraskan values."
"I understand we are not as divided as we appear and ask each of us to remember to love our neighbors. I prioritize diversity, equity, and inclusion and know that Nebraskans of good conscience come together to overcome difficulties and that our Legislation must reflect these ideals."
"Friendship, hard-work, stewardship of our land, education, healthy families – These are the things that we all have in common and reflect the priorities we need solutions for."
Gillern:
"My successful track record in the business community brings a unique skillset to the legislature and I believe I will be an effective public servant."
"I am a fiscal and social conservative who believes strongly in traditional family values, protection of the most marginalized in our society, and protecting our citizens and allowing them to protect themselves. I am a strong defender of the Second Amendment."
"I am a passionate Christian conservative and I know that our country was founded on Biblical concepts that are eternal."
Click on the candidates' profile pages below to read their full responses to this and other questions.
We ask all federal, state, and local candidates with profiles on Ballotpedia to complete a survey and share what motivates them on political and personal levels. Ask the candidates in your area to fill out the survey.
Additional reading: