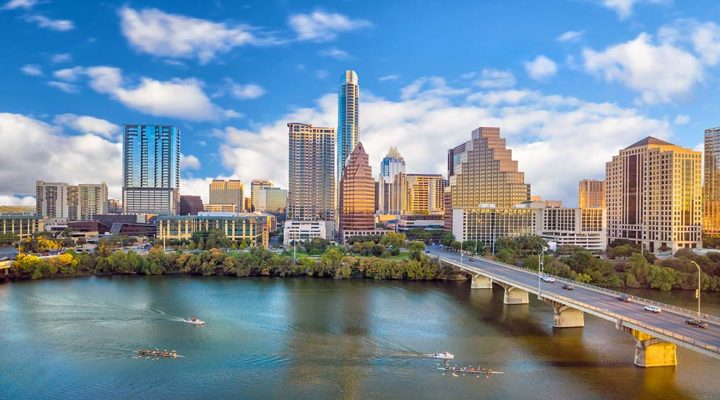 Celia Israel and Kirk Watson are running in the Dec. 13 nonpartisan general runoff election for mayor of Austin, Texas. Israel and Watson, who have both served in the state legislature as Democrats, were the top two vote-getters in the Nov. 8 general election. Israel received 40% of the vote and Watson received 35% of the vote. To win, a candidate must receive more than 50% of the vote.
Incumbent Stephen Adler did not run for re-election.
Israel has represented District 50 in the Texas House of Representatives since 2014, while Watson represented District 14 in the Texas Senate between 2007 and 2020. Watson earlier served as mayor of Austin between 1997 and 2001.
According to The Texas Tribune, "While both have acknowledged the magnitude of the crisis and have diagnosed similar issues, they're approaching it through different philosophies: Israel is looking to enact sweeping reforms to alleviate Austin's housing shortage and Watson is trying to balance the need for more housing with neighborhood interests."
Israel says she would provide monetary assistance to renters while reducing parking requirements and increasing density to encourage development. Watson says he supports modifying the development review process to encourage new projects, temporarily halving fees related to development, and giving individual city council members authority to propose housing plans for their districts.
Israel and Watson disagree on how to spend a $250 million housing bond voters approved on Nov. 2, 2022. Israel said the city should "partner with a nonprofit who's going to work to take our unhoused off the streets first and put them in a dignified place." Watson said, "So one of my priorities would be to work with the private industry, the private developers as they're developing their projects, bring in that public money, so we would be able to together be able to buy down those units."
The winner of the 2022 election will serve a two-year term instead of the typical four. In 2021, Austin voters approved Proposition D, a measure that aligns mayoral elections with presidential election years. Following the 2024 election, the mayor will serve a four-year term.
Austin has a Democratic mayor. As of December 2022, 62 mayors in the largest 100 cities by population are affiliated with the Democratic Party, 25 are affiliated with the Republican Party, four are independents, seven identify as nonpartisan or unaffiliated, one mayor's affiliation is unknown, and one office is vacant.
The city of Austin utilizes a council-manager system. In this form of municipal government, an elected city council—which includes the mayor and serves as the city's primary legislative body—appoints a chief executive called a city manager to oversee day-to-day municipal operations and implement the council's policy and legislative initiatives.