The partisan composition of all 7,386 state legislative seats in the country remained effectively unchanged as a result of the 2022 elections.
After the Nov. 8 elections, Democrats lost a net six seats nationwide compared to the pre-election totals. Republicans gained a net 28 seats and independent or minor party officeholders lost a net of 20 seats.
Overall, the total partisan composition of state legislative seats changed by less than half a percentage point in any direction, the smallest overall change ever recorded by Ballotpedia.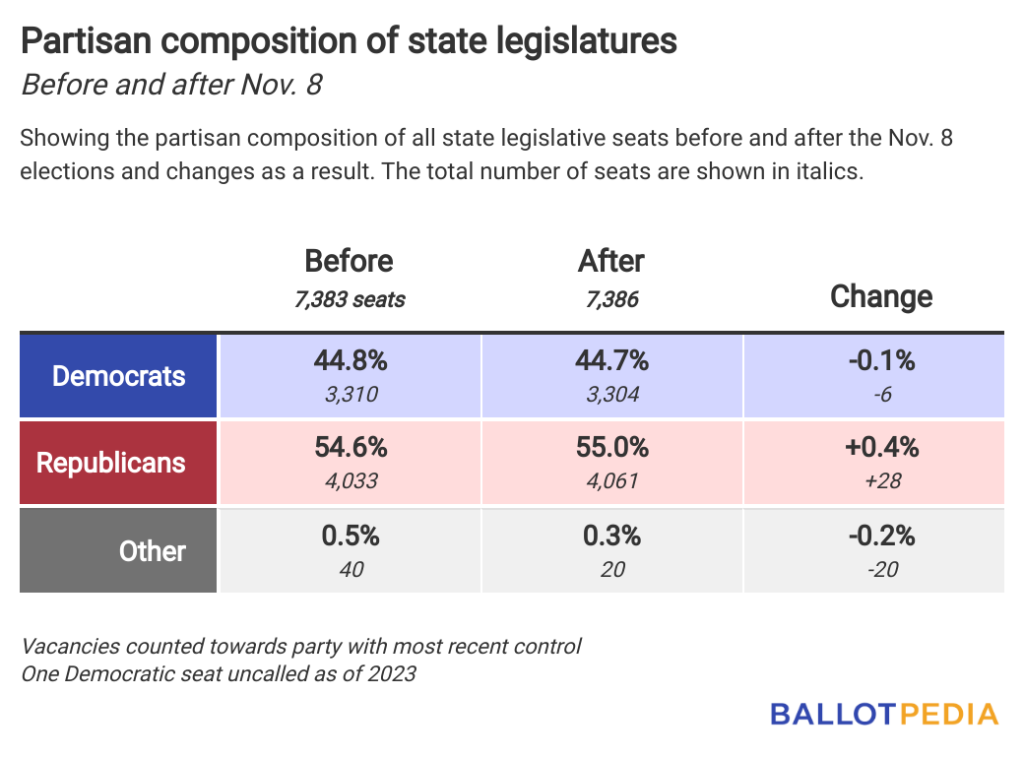 Democrats had net gains in 16 states that held elections on Nov. 8, including five where Republicans controlled both chambers. This resulted in Democrats winning a majority of seats in the Michigan House and Senate, and the Pennsylvania House. Democrats also had a net gain in Minnesota, which had a split legislature, with the party retaining the House and gaining the Senate.
Democrats' largest gains were in Vermont, where the party picked up 17 seats, representing 9.4% of the legislature. This maintained the party's existing veto-proof majority in the Senate and created a new veto-proof majority in the House. Vermont's governor, Phil Scott, is a Republican.
Republicans had net gains in 21 states, including five where Democrats controlled both chambers, but the party did not gain majorities in any chambers in 2022.
Republicans' largest gains were in West Virginia, where the party picked up 17 seats, representing 12.7% of the legislature. This solidified the party's trifecta in the state. Democrats now control 11.2% of all seats in the legislature, the party's lowest point in state history.
Independent or minor party candidates had net gains in two states: Alaska and Rhode Island. In Alaska, independents had a net gain of two seats in the House, where Republicans won a numerical majority, but talks are ongoing regarding the creation of a multipartisan governing coalition.
The partisan composition of seven state legislatures did not change in 2022.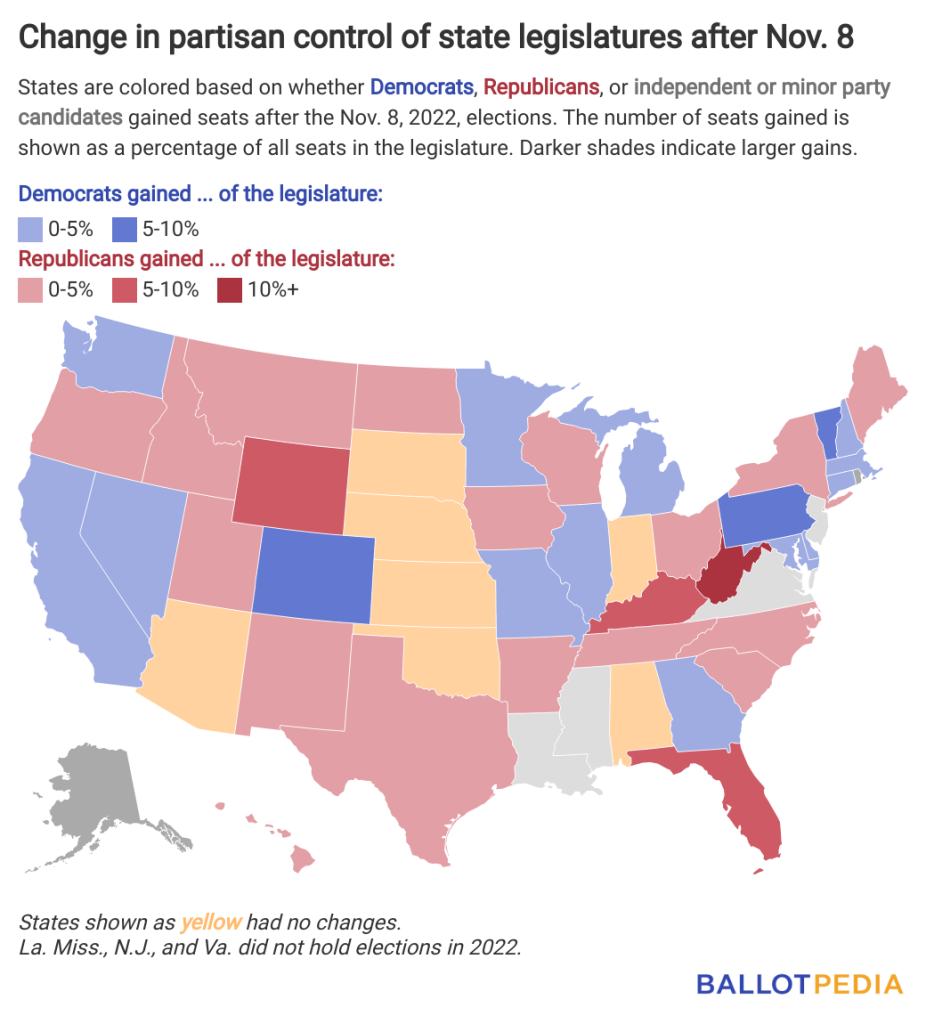 Click here to view an interactive version of this map.
The chart below shows each state where either or neither major party gained a percentage of the legislature.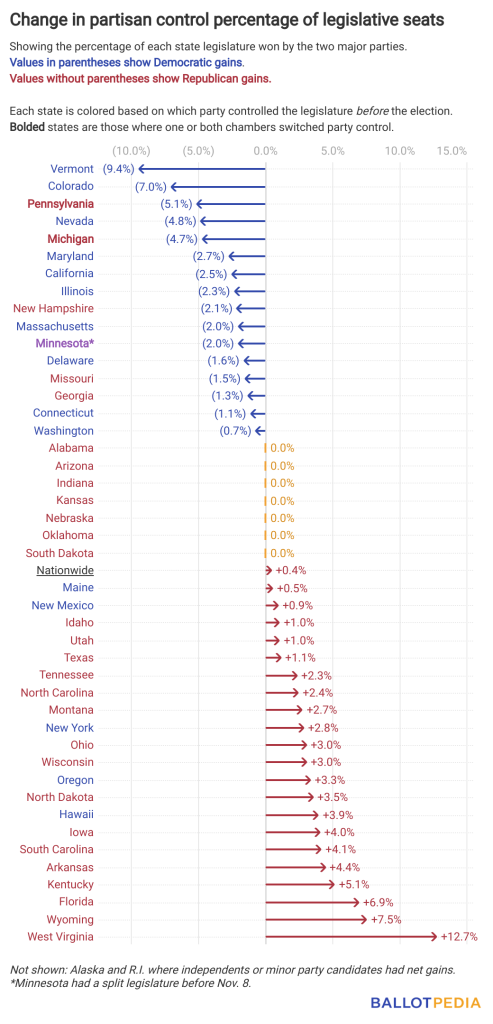 Use the link below to view more data from this analysis, including chamber-specific figures.
Election results, 2022: State legislative seats that changed party control