Willie Wilson has reported the most fundraising of all nine candidates running for mayor of Chicago, Illinois, on Feb. 28. Wilson reported raising $6.1 million. WTTW reported that $5 million was self-funded. Mayor Lori Lightfoot spent the most at $4.3 million. These figures include all reports filed through Dec. 31, 2022.
Four other candidates reported receipts of more than $1 million: Lightfoot ($4.5 million), former Chicago Public Schools CEO Paul Vallas ($2.2 million), Cook County Commissioner Brandon Johnson ($1.8 million), and U.S. Rep. Jesus Garcia ($1.5 million).
Three other candidates reported spending more than $500,000: Wilson ($2.0 million), Vallas ($1.0 million), and Johnson ($578,000).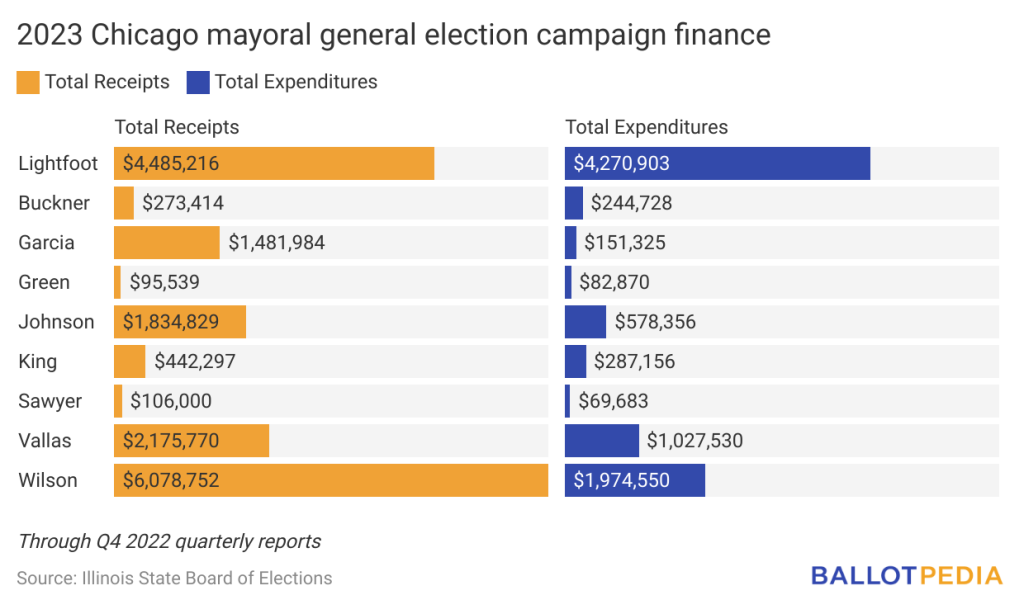 The other candidates in the election are Kambium Buckner, Ja'Mal Green, Sophia King, and Roderick Sawyer. If no candidate receives a majority of votes in the general election, the top two candidates will compete in a runoff on Apr. 4. The last two mayoral elections (2019 and 2015) resulted in runoffs.