Welcome to the Tuesday, March 28, Brew. 
Here's what's in store for you as you start your day:
Utah governor signs bill adopting new state flag, veto referendum filed against it
Texas Education Agency assumes control of Houston Independent School District
Nine candidates filed for congressional and state offices last week
---
Utah governor signs bill adopting new state flag, veto referendum filed against it
Utah Gov. Spencer Cox (R) signed Senate Bill 31 (SB 31), establishing a new state flag, on March 21. The new flag, shown below, will become official on March 9, 2024.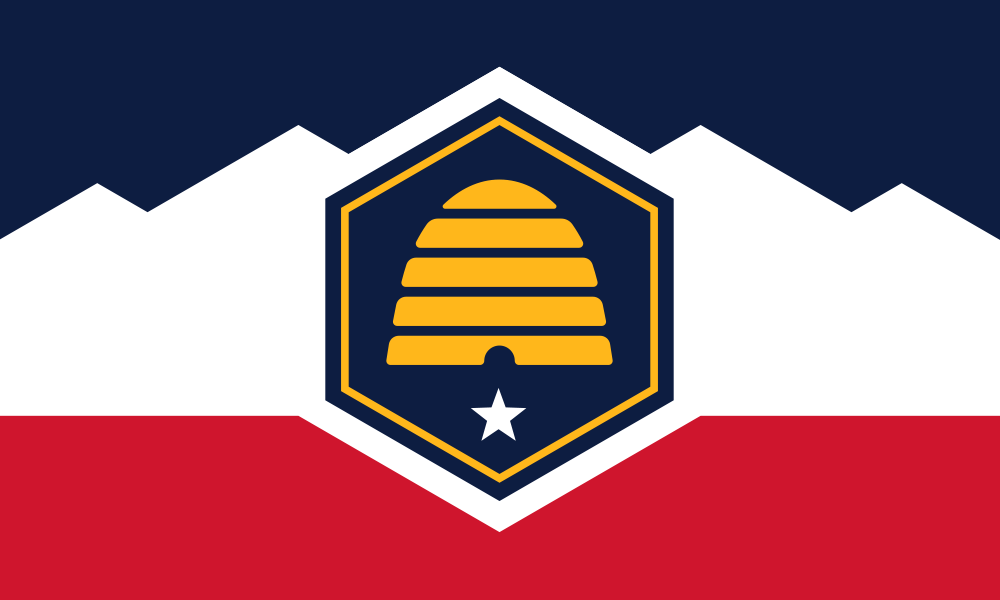 The current state flag, adopted on March 9, 1911, and shown below, will be called the historic state flag.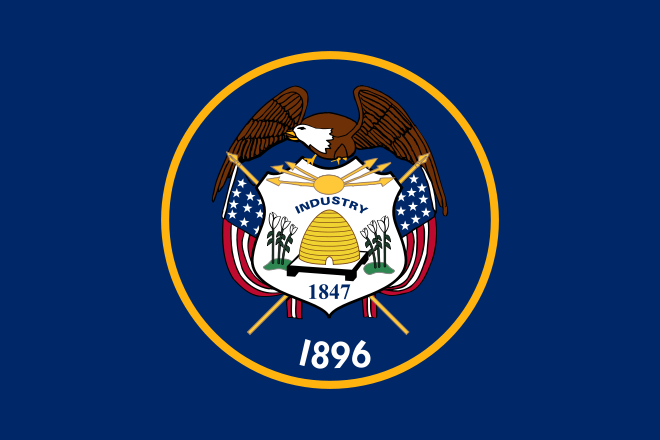 Voters, however, might have the chance to weigh in.
On March 6, after the Legislature approved SB 31, a campaign called the 2023 Utah Flag Referendum filed a veto referendum against the bill. The campaign has until April 12 to gather 134,298 valid signatures.
If successful, SB 31 will be put on hold until voters decide whether to adopt the new flag on Nov. 5, 2024.
This would be the fifth veto referendum in Utah's state history. Two veto referendums appeared on the ballot in 1954, one in 1975, and one in 2007. In all cases, voters repealed the targeted law.
Utah is the latest state to attempt a flag redesign. In 2020, Mississippi voters approved a statewide measure adopting a new state flag with 73% of the vote.
The five states that redesigned their flags before Mississippi are:
Louisiana – 2006
Georgia – 2003
South Dakota – 1992
Nevada – 1991
Florida – 1985
Click the link below to see each state's current flag:
---
Texas Education Agency assumes control of Houston Independent School District
The Texas Education Agency (TEA) is replacing the Houston Independent School District's (HISD) elected Board of Trustees with an appointed Board of Managers.
Texas Commissioner of Education Mike Morath, appointed by Gov. Greg Abbott (R) in 2015, announced the move on March 15. Morath cited poor academic accountability ratings at Phillis Wheatley High School as one reason for the change.
Morath first signaled his intent to remove the HISD Board in 2019, which resulted in legal challenges. In January 2023, the Texas Supreme Court ruled that state law allows the TEA to take control of the district.
HISD, with around 200,000 students and 276 schools, is the largest district in Texas and the eighth-largest in the country. The TEA has assumed control of 15 other districts in the past 30 years.
According to a 2016 report from The Center on Reinventing Public Education, 35 states have laws permitting them to assume control of districts or schools.
In making his announcement, Morath cited House Bill 1842 (HB 1842), signed into law in 2015, which requires the state to assume control of districts with failing accountability ratings for five consecutive years.
The new Board of Managers will take over after June 1, with the elected Board of Trustees serving in an advisory capacity. The appointed board will serve for two years, after which Morath will decide whether to return control to the Board of Trustees or extend the appointees' terms.
The first time a state assumed control over a school district was in New Jersey with the Jersey City Public Schools in 1989. Other prominent districts where this has occurred include the Philadelphia school system in 2001 and the Lawrence, Mass., school district in 2011.
Don't miss out on more important education news—sign up for our Hall Pass newsletter! Stay informed about school board politics, education policy, insightful commentary, and crucial research from across the political spectrum. Subscribe to Hall Pass now and join the conversation shaping the future of education.
---
Nine candidates filed for congressional and state offices last week
Ballotpedia identified nine declared candidates for congressional and state offices last week. Six of those candidates are Democrats, two are Republicans, and one is a Libertarian.
Eight candidates filed for Congress, and one filed to run for state treasurer. Some candidates include:
Wesley Harris (D) is running for North Carolina Treasurer. Harris has served in the state House since 2019. Incumbent Dale Folwell (R) is running for governor. Folwell was most recently elected in 2020, defeating Ronnie Chatterji (D) 53 to 47%.
The number of candidates processed last week was 22 fewer than the previous week (31).
These candidacy announcements come well before their filing deadlines. Ballotpedia processes declared candidacies for all elected congressional and state offices each week. This includes both official and declared candidates.
An official candidate is someone who registered with a federal or state campaign finance agency before the candidate filing deadline or who appears on election agencies' candidate lists.
A declared candidate has not completed the steps to become an official candidate but might have appeared in a candidate forum, published a campaign website, or issued press releases, among other things.
You can learn more about how Ballotpedia defines a candidacy using the link below.