Welcome to Hall Pass, a newsletter written to keep you plugged into the conversations driving school board politics and governance.
In today's edition, you'll find:
On the issues: The debate over notifying parents about student gender transitions
Nov. 7 school board elections: results and analysis
Extracurricular: education news from around the web
Candidate Connection survey
Reply to this email to share reactions or story ideas!
On the issues: The debate over notifying parents about student gender transitions
In this section, we curate reporting, analysis, and commentary on the issues school board members deliberate when they set out to offer the best education possible in their district. Missed an issue? Click here to see the previous education debates we've covered.
State and local policies differ on whether school officials and teachers should notify parents if their child is socially transitioning their gender identity (such as using different pronouns or names) in the classroom.
Leor Sapir writes that schools should notify parents if their child starts socially transitioning and should not assume parents will abuse their children. Sapir says the scientific research indicates that parental skepticism of transitioning children may help protect children from adverse physical and mental health effects. He also says it is not abuse for parents to object to a child's gender transition.
Anushay Hossain writes that schools should not have to report gender transitions in schools to parents. Hossain says teachers have a moral right to protect students from harm and that it is reasonable for school staff to keep transitions from parents to prevent even a slight chance of abuse or neglect. He also says children have a right to privacy that schools and teachers should respect and protect.
A Vote for Parental Notification | Leor Sapir, City Journal
"To be sure, some kids may experience abuse by their parents if they tell them that they wish to be treated as something other than their sex. It is far from clear, however, that this is the norm, and regardless, activists are defining parental refusal to "affirm" their child's self-asserted "gender identity" as "abuse." Given the existing research on desistance rates, mental-health outcomes from social transition, and the likelihood that for many teens, adopting a trans identity may be a maladaptive coping mechanism for ongoing mental-health problems or internalized homophobia, it's reasonable for parents to be skeptical that instantaneous affirmation is the right way to go. If this counts as "abuse," then the term has been stretched beyond its reasonable limits."
Demanding Schools Notify Parents If Their Kids Are Trans Endangers Children | Anushay Hossain, Newsweek
"Of course, in theory, it is the joint responsibility of educators and parents to keep their children safe. But where does the right to privacy of the individual fall in all of this? And what happens to those kids whose gender identity differs from how their parents see them? For a lot of LGBTQ children, this privacy may be essential to their physical safety. If teachers have a moral responsibility to protect their students from harm, surely this doesn't mean outing a child to a family which may have dangerous consequences for the student? … The real question is whether teachers should be mandated to disclose information if there's even a remote possibility that in response, the reported student will be subjected to abuse or neglect or get kicked out of the house."
Share candidate endorsements with us!
As part of our goal to solve the ballot information problem, Ballotpedia is gathering information about school board candidate endorsements. The ballot information gap widens the further down the ballot you go, and is worst for the more than 500,000 local offices nationwide, such as school boards or special districts. Endorsements can help voters know more about their candidates and what they stand for.
Do you know of an individual or group that has endorsed a candidate in your district? Click here to respond!
An update on Nov. 7 school board elections and our upcoming analyses
On Election Day, we covered more than 6,500 school board elections in 16 states—including all school board elections in Colorado, Kansas, Minnesota, Ohio, Pennsylvania, Virginia, and Washington.
Earlier this year, we analyzed endorsements in all school board races in Oklahoma, South Dakota, and Wisconsin, allowing us to provide, among other things, insight into the ideological lean of candidates in nonpartisan races—and how those candidates fared. We'll do the same over the next month in the seven states where we covered all school board elections on Nov. 7. You can follow along here. 
We also provided in-depth battleground coverage of 14 school board elections in seven states. Candidates in those elections focused on a range of issues, from school safety and the role of parents to academic achievement, teacher retention, and mental health. While most of these elections were non-partisan (except in Pennsylvania), local political parties and ideological groups issued endorsements in many of them.
Here's a smattering of updates on what we currently know about our battleground elections and other results.
Battleground election update
Central Bucks School District, Pennsylvania
Incumbent Karen Smith (D), Heather Reynolds (D), Dana Foley (D), Rick Haring (D), and Susan M. Gibson (D), the Democrats who ran as the Neighbors United for School Board slate of candidates, were elected to the Central Bucks School District school board in Bucks County, Pennsylvania. Five districts were up for election: Board of Directors Regions 1, 2, 3, 6, and 8.
The board had a 6-3 Republican majority going into the election. The Democratic sweep of all five seats up for election gives Democrats a 6-3 majority.
These races were among the most closely watched school board elections in the country, with Democrats and Republicans raising more than $600,000.
The all-Democratic Neighbors United for School Board slate said it opposed "book banning, anti-LGBTQA+ policies, and 'culture war' politics." The five Republicans ran as the Central Bucks Forward slate. They said their priorities were to "employ School Resource Officers to protect schools and build bridges with students; launch full-day kindergarten and STEM Academy; reverse Covid learning losses by shifting from controversy to classroom excellence; design and deploy curriculum focused on preparing students for tomorrow's jobs; and nurture civil debate to protect the voices of students, parents, and teachers."
The district, with roughly 17,500 students, is the fourth-largest in the state.
Anoka-Hennepin School District, Minnesota
Seven candidates ran in the nonpartisan general election for Anoka-Hennepin School District school board in Minnesota. Districts 1, 2, and 5 were up for election.
The Anoka-Hennepin chapter of the Education Minnesota (AHEM) teachers union endorsed the two candidates who won in District 1 and 5—Linda Hoekman and Michelle Lagenfield. They defeated candidates backed by the Anoka-Hennepin Parents Alliance, a nonprofit that describes itself as promoting academic excellence, school safety, and "parental rights on political, religious, and moral issues."
As of this writing, the election for District 2, between Anoka-Hennepin Parents Alliance-backed Zach Arco and Education Minnesota-backed Susan Witt, was too close to call.
Loudoun County Public Schools, Virginia
Virginia's third-largest district, Loudoun County Public Schools has made national headlines since the pandemic. According to The Washington Post's Karina Elwood, since 2020, the district has "faced fierce criticism from parent groups, cycled through three superintendents, battled with state leaders and witnessed numerous investigations. School board members faced online threats and recall petitions — leading one member to resign in 2021."
Eighteen candidates ran for all nine seats on the board. Only two incumbents—in Ashburn and Leesburg—ran for re-election. Although the elections were nonpartisan, local political parties endorsed their preferred candidates.
As of this writing:
Five Democratic-backed candidates were elected, as were two Republicans.
The Loudoun County Republican Women's Club endorsed Lauren Shernoff, who ran for and won in the Leesburg district.
The two incumbents, backed by the Loudoun County Democratic Party, lost their races.
The race for Little River, featuring Democratic-backed Sumera Rashid and Republican-backed Joseph James Smith, is too close to call as of this writing.
Newcomers are guaranteed to oversee the entire nine-member board when the winners are sworn into office.
Wichita Public Schools, Kansas
Six candidates ran for three seats on the seven-member board. The district is the largest in the state, with more than 46,000 students. In 2021, a slate endorsed by the Sedgwick Republican Party won three of the four seats up for election.
On Nov. 7, all three Democrats—Vuong, Reeser, and McCray-Miller, won election.
School safety, behavioral issues, and community engagement were among the issues in the election.
The elections were nonpartisan, but local media outlets reported on the candidates' partisan affiliations. Ngoc Vuong, incumbent Stan Reeser, and Melody McCray-Miller are Democrats, while Ken Carpenter, Jason Carmichael, and Brent Davis are Republicans. Brent Davis ran as part of the Republican-backed slate in 2021.
In District 3, Vuong and Carpenter both completed Ballotpedia's Candidate Connection survey. Here's an excerpt from their responses:
Vuong (on the primary job of a school board member): "Members of the Wichita school board enact decisions that affect students, staff, the community, and the entire state for years to come. Sound policymaking; responsible stewardship of resources; and the assurance of improved educational, economic, and health outcomes are thus paramount to the role of a Wichita school board member."
Carpenter (on the primary job of a school board member): "The primary job of a school board member is to act in the best interests of the people in the district and especially the students when taking any action or making any decisions as a representative of the school board. They also need to Approve budgets, hire and evaluate the superintendent, adopt and maintain current policies, and adopt policies that inform district actions."
Recall elections
Three of the seven members of the Sandusky Community School District school board in Michigan were voted out of office in recall elections on Nov. 7.
The recall effort began after the school board voted 4-3 in November 2022 to adopt the Wolves as the school district's new mascot. The board had voted in April to retire the district's previous mascot, the Redskins.
Michigan recall elections function like special elections. The officials facing recall run against challengers, and whoever receives the most votes wins. David Heberling, Katherine Tovar, and Kelly Trowhill defeated incumbents Jason Trepkowski, Daniel Gerstenberger, and Jane Jacobson.
Local ballot measures
Voters in Hanover County, Virginia, voted 53% to 47% to reject a ballot measure that would have made county school board members elected rather than appointed.
HCPS is one of 13 Virginia school divisions (of 132) that has an appointed school board.
Hanover County Public Schools has approximately 17,000 students in 26 schools.
We'll be back next week with more battleground election results.
Extracurricular: education news from around the web
This section contains links to recent education-related articles from around the internet. If you know of a story we should be reading, reply to this email to share it with us!
Take our Candidate Connection survey to reach voters in your district
Today, we're looking at surveys from two of the three Colorado candidates who ran in the general election for Denver Public Schools Board of Education District 5 on Nov. 7. Marlene De La Rosa and Adam Slutzker both completed the survey. Incumbent Charmaine Lindsay also ran in the election, though she did not fill out the survey.
De La Rosa defeated Slutzker and Lindsay on Nov. 7, winning 59.2% of the vote.
Denver Public Schools is the largest district in Colorado, with a student enrollment of approximately 89,000 students.
Here's how De La Rosa answered the question, "What are the main points you want voters to remember about your goals for your time in office?"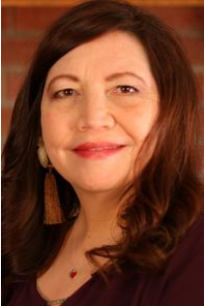 "Ensuring school safety stands as my foremost commitment as I campaign for a seat on the school board. Establishing a secure and safe atmosphere for both students and staff is imperative to foster a conducive learning environment. It is every parent's right to have the peace of mind, confident that their children are protected when attending school. This starts with acknowledging that School Resource Officers are only one component in a comprehensive safety plan. When addressing school safety concerns, I am committed to being preventative, not reactive. This starts with wraparound services for all schools and ensuring that all DPS students and faculty members have access to mental health services.
Closing the achievement gap for students of color is our shared responsibility. As a parent and DPS activist, I've worked to create equitable educational opportunities, and as a board member, I'll continue this mission. Every student deserves tailored support and access to community resources for academic success to develop the whole child. Promoting equity and opportunity benefits us all.
Hiring and retaining quality, diverse educators is also a top priority for me. To achieve this I will actively work to support the parent to teacher pipeline, push for a higher teacher salary to allow every DPS teacher to live within Denver city limits, and will also support supplementing the cost of advanced degrees for teachers of color."
Click here to read the rest of De La Rosa's responses.
Here's how Slutzker answered the question, "What are the main points you want voters to remember about your goals for your time in office?"
"Solving Our Declining Enrollment and Budget Issues
Teacher and School Staff Recruitment & Retention
Amending our School Choice Program"
Click here to read the rest of Slutzker's responses.
We created Candidate Connection to help candidates tell voters about their campaigns, their issues, and so much more. In the 2022 election cycle, 6,087 candidates completed the survey.
If you're a school board candidate or incumbent running in 2024, click here to take the survey.