The filing deadline for the Alabama Democratic presidential primary passed on Nov. 10, 2023. Two candidates qualified to appear on the March 5, 2024, ballot. In order to qualify, candidates had to submit a petition with either 500 signatures from across the state or 50 signatures from each of Alabama's seven congressional districts and pay a $2,500 filing fee to the state party.
The following candidates qualified:
President Joe Biden
Minnesota U.S. Rep. Dean Phillips
This is the third Democratic presidential filing deadline that has passed, following deadlines in Nevada and New Hampshire in October. No candidates have qualified to participate in all three nominating contests. See the chart below for an overview of the number of candidates who have filed in each Democratic presidential primary contest.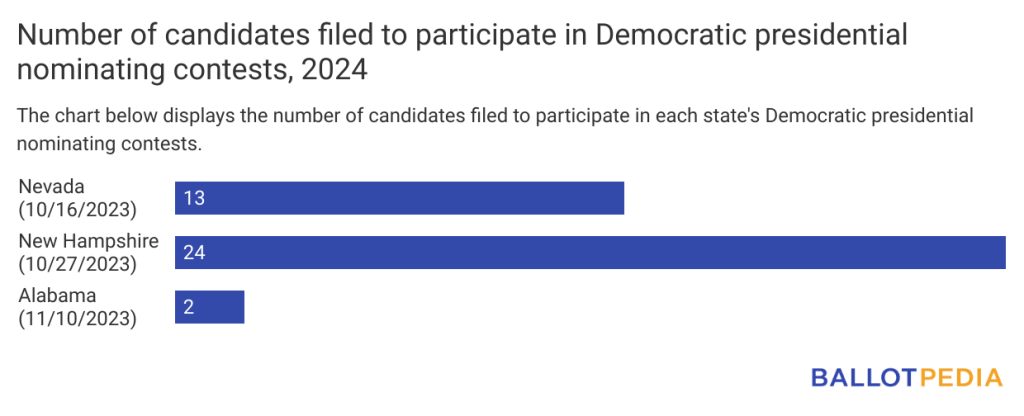 South Carolina's Democratic presidential primary filing deadline also passed on Nov. 10, 2023. The state party's executive committee will vote on final ballot access certifications on Nov. 13, 2023. The next Democratic presidential primary filing deadline will take place in Arkansas on Nov. 14, 2023.
Additional reading: