This week: Working Families Party endorses Markey, Schiff endorses Kennedy; Local Sunrise coalition retracts Morse endorsement in MA-01; Outgoing Rep. RoseLee Vincent endorses Giannino in Mass.'s 16th Suffolk District House primary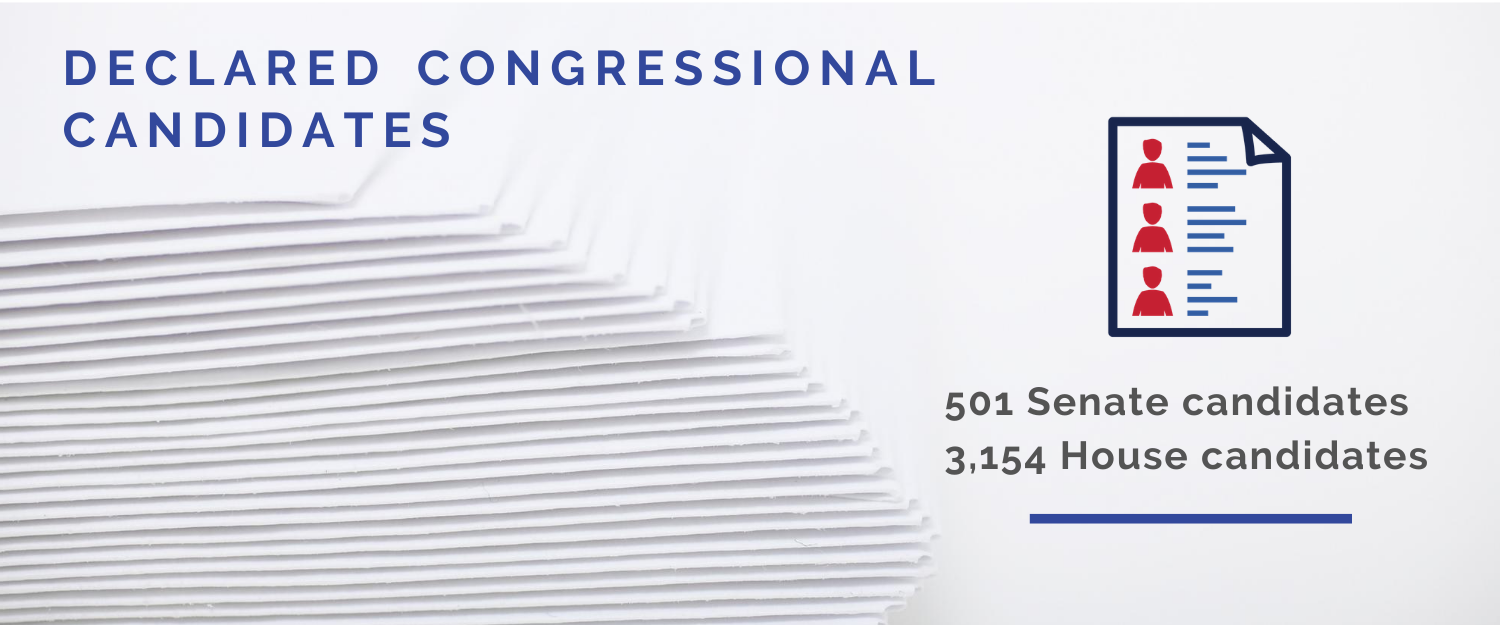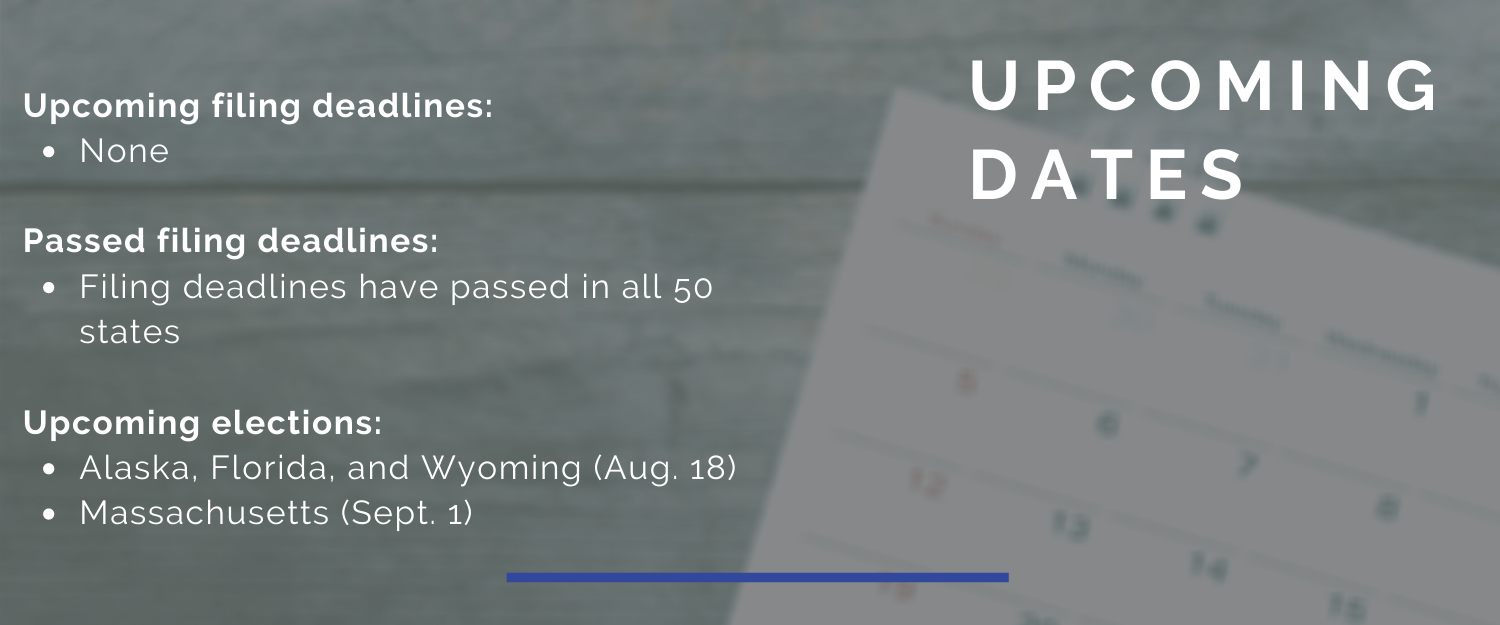 On the news
Where do Democratic and progressive pundits and commentators disagree? Each week, we bring you excerpts that highlight differing views.
On the National Rifle Association lawsuit in N.Y.
"[T]here's a certain Trumpian flair to New York's efforts to hound a political organization with which they disagree into submission. The alleged corruption of many of the NRA's top leaders has long demanded some form of legal scrutiny. This fact ultimately justifies [N.Y. Attorney General Letitia] James's investigation. At the same time, New York's proposed sanction may be disproportionate to the offense …

"Should the NRA be disbanded? I wouldn't miss it or its shameless indifference to deaths from mass shootings or its record of stoking baseless fears about race wars or its curdled try-hard machismo … But I can't bring myself to embrace the notion that a state attorney general—any state attorney general—should be able to disband one of the nation's most popular political organizations because its leaders misused its members' donations."
Matt Ford, The New Republic, Aug. 6, 2020
"According to a statement by James on Twitter, the lawsuit accuses [NRA CEO Wayne] LaPierre … and the NRA as a whole of failing to fulfill their fiduciary obligation to the organization, contributing to a loss of $64 million.

"As a staunch supporter of gun control, I've long been disgusted with the NRA for its massive lobbying efforts against even the most common-sense reforms. But while this case will unavoidably generate accusations of partisan motivations, the extent of the fraud and financial abuse alleged in the lawsuit would justify legal action against any organization. It's no secret that plenty of left-leaning Americans would be happy to see the NRA die. The allegations in James' lawsuit suggest that those on the right should feel the same way."
Mariah Kreutter, The Los Angeles Times, Aug. 6, 2020
Election results
Minnesota's 5th Congressional District: Incumbent Rep. Ilhan Omar won with 57% of the vote, followed by Antone Melton-Meaux with 39%. Two other candidates each received less than 2%. This was the first time in more than 85 years that an incumbent U.S. representative from Minnesota had more than two primary challengers.
Governor of Vermont: David Zuckerman won with 51% of the vote. Rebecca Holcombe received 40%. Patrick Winburn and Ralph Corbo each received less than 10%. Zuckerman is Vermont's lieutenant governor. Holcombe was Vermont's education secretary from 2014 to 2018. Incumbent Gov. Phill Scott (R) won the Republican primary.
Lieutenant Governor of Vermont: Molly Gray defeated Timothy Ashe, Debbie Ingram, and Brenda Siegel in the Democratic primary. Gray received 46% of the vote. Ashe was second with 35%. Siegel and Ingram each received less than 10%. Gray is an assistant attorney general. Ashe is a state senator and serves as the chamber's president pro tempore.
Vermont Auditor: Incumbent Doug Hoffer won with 59% of the vote to Linda Sullivan's 41%. No Republican candidate filed for this race, meaning Hoffer's only opposition in the general election will be Vermont Progressive Party nominee Cris Ericson.
Fulton County, Georgia, District Attorney runoff: Fani Willis defeated incumbent Paul Howard, who has held the office since 1997. With 91% of precincts reporting, Willis had received 73% of the vote to Howard's 27%. In the June 9 primary, Willis led with 42% of the vote to Howard's 35%. She is unopposed in the November general election.
U.S. Congress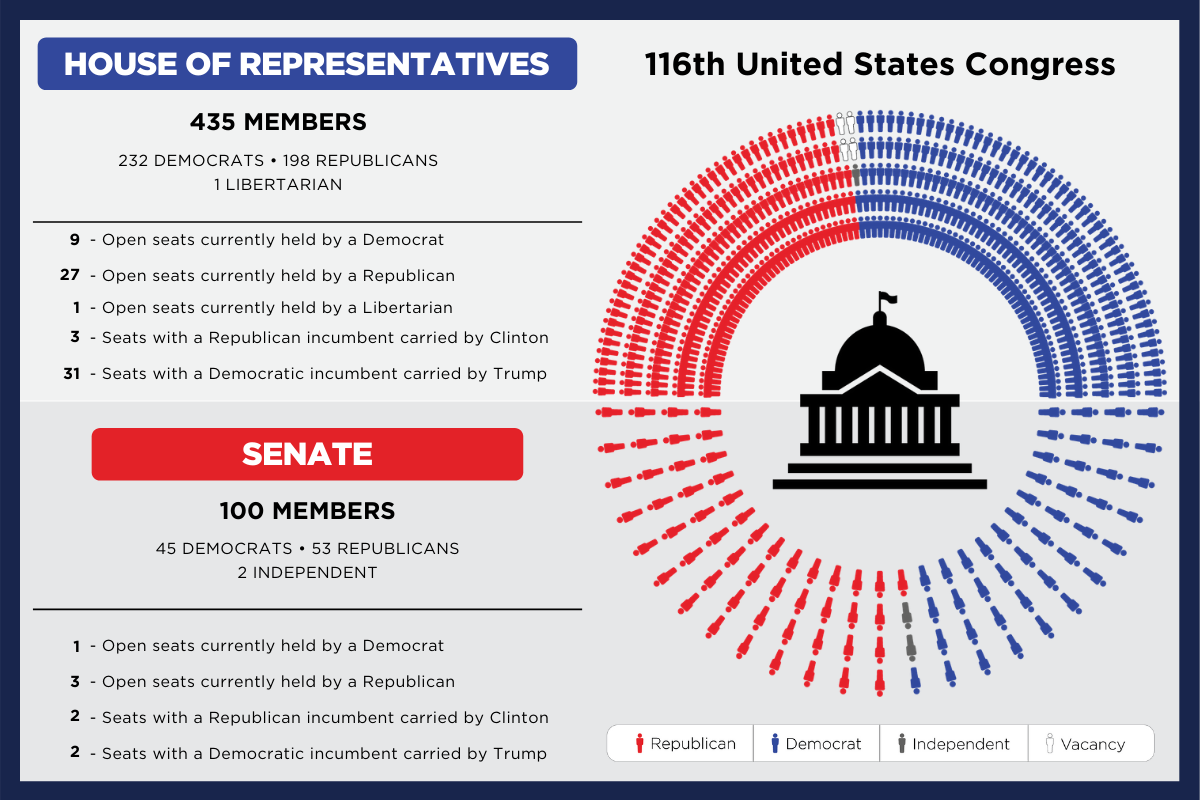 Working Families Party endorses Markey, Schiff endorses Kennedy
The Working Families Party endorsed Sen. Ed Markey and Rep. Adam Schiff (D-Calif.) endorsed Joe Kennedy in the Senate primary in Massachusetts.
Maurice Mitchell, Working Families Party national director, said of Markey's support for the Green New Deal, "A lot of members co-endorse pieces of legislation, but there's a difference between having your staff put your name next to other names and those who are actually organizing within their caucus, and also organizing on the front lines of the fight. … It's a significant distinction. [Markey's] been one of the better champions on that and a host of other progressive issues." 
Schiff said, "As a Framingham native, I feel strongly about many things, but two especially: the Red Sox and Joe Kennedy. From the moment I met Joe, I saw him as the powerful, progressive voice that Massachusetts needs. I hope you'll support Joe as well, and go Red Sox." Schiff is chairman of the House Intelligence Committee and played a leading role in the impeachment inquiry into President Donald Trump.
Markey and Kennedy have each received endorsements from prominent Democrats. Markey's endorsers include Sen. Elizabeth Warren (D-Mass.) and Rep. Alexandria Ocasio-Cortez (D-N.Y.). Congressional Progressive Caucus Co-Chair Mark Pocan (D-Wis.) and former Rep. John Lewis (D-Ga.), who died last month, endorsed Kennedy.
Markey has called Kennedy a "progressive in name only," saying he has not led on issues such as Medicare for All, climate change, and the demilitarization of police during his time in the U.S. House. Kennedy says the state and country need a "new generation of leadership with the energy and courage to fight for change." He has criticized Markey's support of the 1994 crime bill and said Markey has been absent from the state.
Markey has been in the Senate since 2013. He served in the U.S. House from 1976 to 2013. Kennedy has been in the House since 2013. 
The primary is Sept. 1.
Local Sunrise coalition retracts Morse endorsement in MA-01
The Sunrise Western Mass Coalition, a hub of local Sunrise Movement chapters, retracted its endorsement of Alex Morse for Massachusetts' 1st Congressional District, citing the College Democrats of Massachusetts' allegation that Morse engaged in inappropriate conduct with college students. Morse, the mayor of Holyoke and a former lecturer at the University of Massachusetts Amherst, is challenging incumbent Richard Neal in the primary. 
On its Facebook page, the group said: "Alex has shown a disturbing pattern of poor judgement and abuse of power. Although we still strongly support the policies that Alex champions, including Medicare for All and the Green New Deal, we can no longer say that we trust him with the power of the MA-01 congressional seat."
Morse said in a statement,
I want to be very clear about this. I have never, in my entire life, had a non-consensual sexual encounter with anyone. I have never used my position of power as Mayor and UMass lecturer for romantic or sexual gain, or to take advantage of students. I have never violated UMass policy. Any claim to the contrary is false. As I've acknowledged, I have had consensual relationships with other men, including students enrolled at local universities that I've met using dating apps.

While I am confident that a full investigation into these matters will clear my name completely of any unethical conduct, I also recognize that some students felt uncomfortable with interactions they had with me. I am sorry for that. This is unacceptable behavior for anyone with institutional power. 
The LGBTQ Victory Fund said in a statement, "Alex is taking responsibility for actions that made students uncomfortable and we support the independent investigation by UMass, despite no complaints having ever been made to the university. But it is critical the media and others avoid reinforcing tired homophobic tropes or sensationalizing this story because of Alex's sexual orientation."
Meanwhile, House Speaker Nancy Pelosi (D-Calif.) appeared in an ad for Neal. She says he has helped lead the fight against Trump and delivered $1 billion for western and central Massachusetts. Neal is chairman of the House Ways and Means Committee. He was first elected to the House in 1988. 
The primary is Sept. 1.
State executives

New Hampshire gubernatorial candidate Dan Feltes releases energy plan
New Hampshire state Senate Majority Leader Dan Feltes (D) released his energy plan Aug. 6. Feltes' proposal called for New Hampshire to expand its offshore wind capacity, allow customers to sell more power back to the grid, and ensure all state-owned buildings are carbon-neutral. Feltes' goal is to eliminate coal, oil, and gas from New Hampshire's energy production by 2050.
Feltes' opponent in the Democratic primary, Executive Councilor Andru Volinsky, released a three-part plan earlier in the year. Volinsky's plan called on New Hampshire to hold future energy projects to a selective standard and reject those using environmentally-harmful means of generating energy. Volinsky called on New Hampshire to join the U.S. Climate Alliance and to join with other New England states in regional environmental projects. Volinsky also called for state-owned buildings to be carbon-neutral by 2030. 
Although both plans called for New Hampshire to end its use of natural gas, Feltes' proposal would phase it out more slowly than Volinsky's. Feltes said this was a reflection of the reality that most state residents use oil or natural gas to heat their homes and would need time to transition to a new heating method. Volinsky said the state was reliant on hydraulic fracturing for its natural gas and that it would not be sustainable to continue to use natural gas for another 20 years.
The winner of the Sept. 8 primary will face the winner of the Repubican primary, where Gov. Chris Sununu (R) faces two challengers. Two election forecasters say the Republican nominee is likely to win the general election, while a third says it leans in the Republican's favor.
Race recap: Governor of Montana
In this series, we look back at recent state executive primaries and ahead to the November elections.
Lt. Gov. Mike Cooney defeated Whitney Williams to win the Democratic nomination for governor of Montana in a primary on June 2. Cooney received 55% of the vote to Williams' 45%. Incumbent Steve Bullock (D) is term-limited and running for U.S. Senate this year.
Cooney said he was an experienced public official who had won four statewide elections and was the best candidate to keep Montana's governorship in Democratic hands. His endorsers included Bullock, Sen. Jon Tester (D-Mont.), and former Sen. Max Baucus (D-Mont.).
Williams said she had extensive experience in the private sector and would represent a new generation of leadership. Her endorsers included 2016 presidential candidate Hillary Clinton (D), former Gov. Brian Schweitzer (D), and EMILY's List, which spent just under $700,000 on ads supporting her.
Cooney and his running mate, state House Minority Leader Casey Schreiner, will face the Republican ticket of Greg Gianforte and Kristen Juras. Election forecasters say the general election is a toss-up; while the last Republican to win election as governor of Montana was Judy Martz in 2000, the state has backed every Republican presidential candidate since Bob Dole (R) in 1996.
Legislatures
Outgoing Rep. RoseLee Vincent endorses Giannino in Mass.'s 16th Suffolk District House primary
On Aug. 10, outgoing 16th Suffolk District Representative RoseLee Vincent (D) endorsed Jessica Giannino in the two-way Sept. 1 primary to select the Democratic nominee. Vincent said, "I want our next state representative to have the tenacity and guts to stand up to Wheelabrator, Massport and other companies who dare to disrespect us and our communities. I want Jessica Giannino!"
Giannino faces Joe Gravellese in the primary, which has seen a number of endorsements in recent weeks. There are no other candidates filed in the race, meaning it is likely the winner of the Democratic primary will be the 16th Suffolk District's next representative.
Giannino is an at-large city councilor in Revere. She was first elected in 2012 and served as city council president in 2016 and 2018. In addition to Vincent, she has received recent endorsements from the International Brotherhood of Electrical Workers Local 103 and EMILY's List. View more of Giannino's endorsement here.
Gravellese worked for Revere Mayor Brian Arrigo and state Rep. Lori Ehrlich (D-8th Sussex), who recently endorsed him. Gravellese also received endorsements from 350 Mass Action, Act on Mass, and Progressive Massachusetts. View more of Gravellese's endorsements here.
Ballotpedia previously reported on this primary on May 20 after the Massachusetts Retirees Association endorsed Giannino and two local union branches endorsed Gravellese.
Rayner leads in fundraising in Florida's four-way House District 70 primary
On Aug. 9, Florida Politics' Janelle Irwin Taylor reported that Michele Rayner leads in fundraising in the four-way Democratic primary for Florida's House District 70. According to reports filed at the end of July, Rayner had raised $97,000. Mark Oliver raised $44,000. Keisha Bell and Michelle Grimsley have raised $26,000 and $20,000, respectively. 
Incumbent Rep. Wengay Newton (D-70) is not running for re-election and endorsed Grimsley in the primary.
Rayner is an attorney and founder of Civil Liberty Law. Rayner previously served as an assistant public defender for Hillsborough and Pinellas/Pasco Counties. On her website, she said, "It's time for all residents to have equitable access to housing, clean air and water, education, employment and other basic essentials."
Oliver is the CEO of Specially Fit, a fitness non-profit for young people with disabilities. He played college football at the University of South Florida. He lists healthcare, education, disabilities, the environment, and infrastructure as top priorities.
Bell's professional experience includes work as an attorney and leading the Youth Conference Program in Hillsborough and Pinellas Counties. She is currently a columnist for the Weekly Challenger. She lists healthcare, education, reproductive rights, a livable wage, and anti-discrimination legislation as top priorities.
Grimsley currently serves as a legislative aide in House District 70 and as vice president of public relations with the ManaSota Black Chamber of Commerce. On her campaign website, Grimsley said, "I believe that the first step in getting us on the path to a Florida that works for everyone, is assuring access to affordable healthcare for all." She lists workers' rights to organize and a livable wage as other priorities.
There are no other candidates running, meaning it is likely the winner of the Democratic primary will be District 70's next representative.
Power players
"Our goal is to build a mission-driven caucus in Congress by electing more leaders like Alexandria Ocasio-Cortez and Jamaal Bowman, who will represent our communities in Congress and fight for bold, progressive solutions to our current crises."
Justice Democrats is a political action committee founded in 2017 by Cenk Uygur, Kyle Kulinski, Zack Exley, and Saikat Chakrabarti. The organization says it recruits and supports candidates challenging Democratic incumbents, assisting them with policy messaging, training, and campaign infrastructure. 
As of June 30, the Justice Democrats PAC has raised $3,560,530 and spent $3,264,998 this election cycle. According to the Federal Elections Commission website, the only independent expenditures the PAC reported was $620,000 in support of Jamaal Bowman and $300,000 in opposition to Eliot Engel. In last week's Missouri primaries, Justice Democrats-backed candidate Cori Bush defeated incumbent William Lacy Clay in the Democratic primary.
Click the following link to see Justice Democracts' 2020 Candidates.