Fifty-one of the 191 New York state legislators running for re-election this year—46 Democrats and five Republicans—face contested primaries. That equals 27% of incumbents seeking re-election, an increase from previous election cycles. The remaining 73% of incumbents are not facing primary challengers.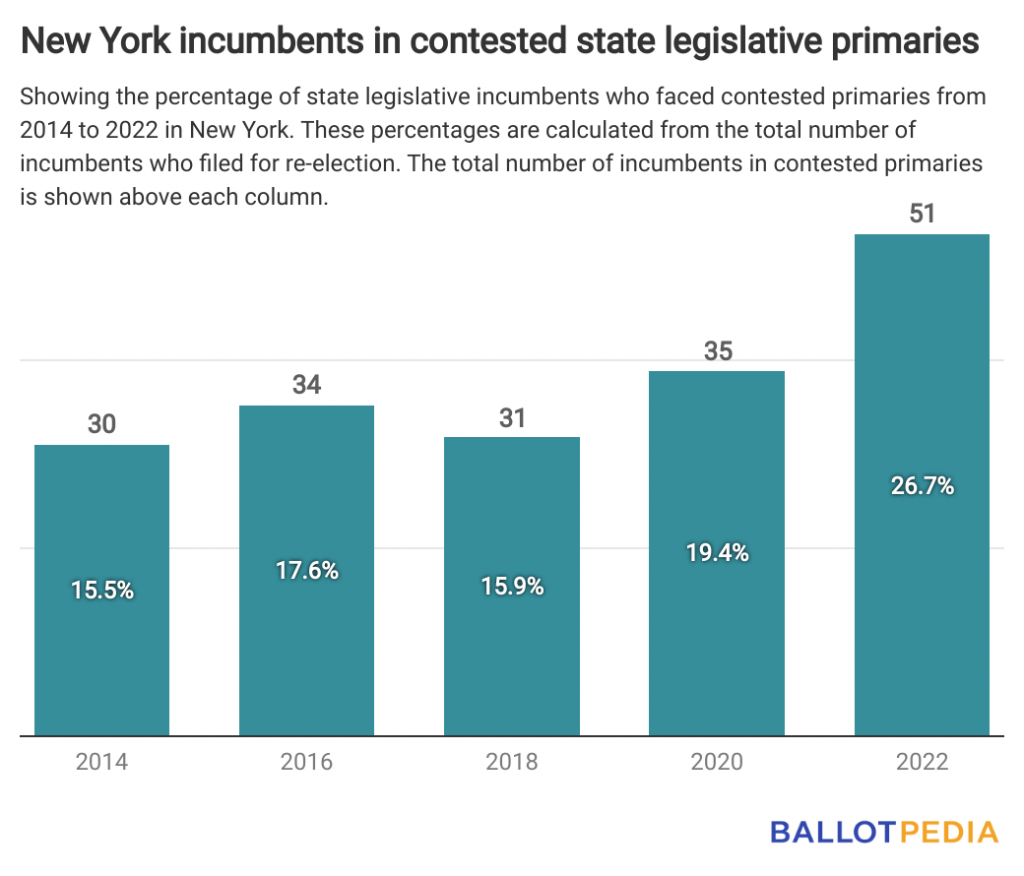 A contested primary is one where more candidates run than nominations available, meaning at least one candidate must lose.
The total number of contested primaries—including those without incumbents—also increased compared to recent election cycles. With 213 districts, there are 426 possible primaries every election cycle.
This year, there are 75 contested primaries (18%): 60 Democratic primaries and 15 for Republicans. For Democrats, this is up from 53 in 2020, a 13% increase. For Republicans, the number increased 150% to 15 compared to six contested primaries in 2020.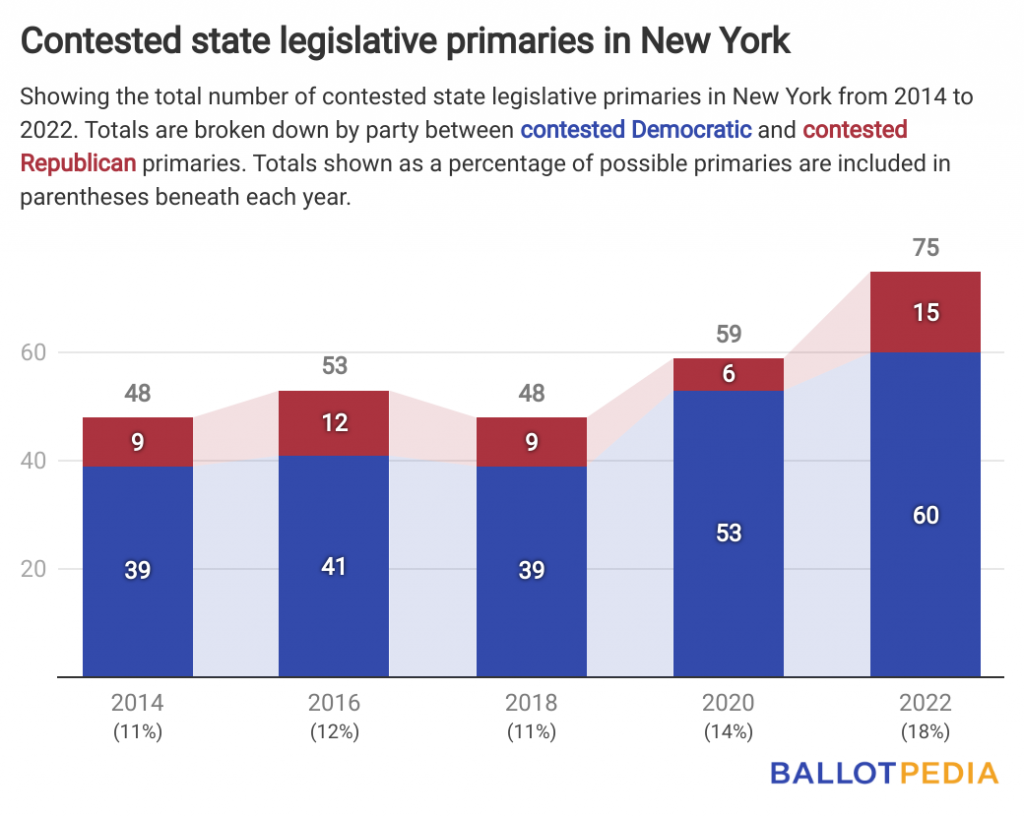 New York allows fusion voting, where more than one political party can support a common candidate. It is common for candidates to seek both major and third-party nominations. Under this system, if a candidate loses one primary but wins another, he or she may appear on the general election ballot with the nomination of the party won.
New York is holding two separate primaries this year due to delays caused by redistricting. Primaries in the 150 Assembly districts are scheduled for June 28. The 63 Senate districts will hold primaries on August 23.
Across both chambers, 25 of those districts were left open, meaning no incumbents filed to run, a decrease from the 33 open districts in 2020 but up from the 18 in 2018.
Overall, 468 major party candidates filed to run this year: 291 Democrats and 177 Republicans.
New York has been a Democratic trifecta since the party won a clear majority in the Senate in 2018. Democrats had held a numerical majority before that time, but Republicans controlled the chamber through a series of power-sharing agreements and Democratic members caucusing with the party.
Democrats currently hold a 106-43-1 majority in the Assembly and a 43-20 majority in the Senate.
Additional reading: