State legislative incumbents are losing to primary challengers at an increased rate this year compared to 2020.
Across the 26 states that have held primaries so far, 132 incumbents—27 Democrats and 105 Republicans—have lost. This represents a 65% increase from 2020 among these states. This increase has been driven by Republican losses, which are up 98% from 53 in 2020. For Democrats, the number defeated this year remains the same.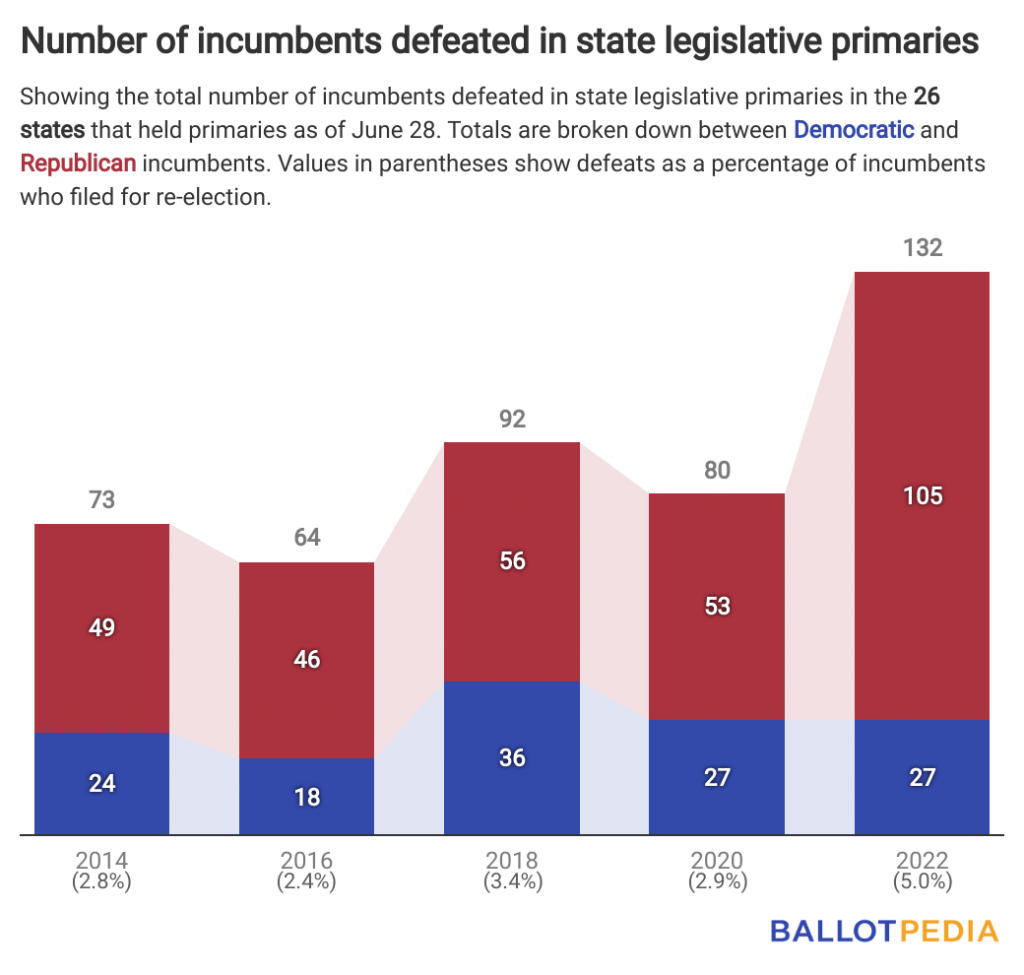 In total, 5.0% of incumbents running for re-election in 2022 have lost, up from defeat rates ranging from 2.4% to 3.4% since 2014.
At least one state legislative incumbent has lost a primary in 22 of the 26 states that have held primaries.
The percentage of defeated incumbents is highest in Idaho, where 18 incumbents—all Republicans—lost to challengers. That represents 24% of all incumbents who filed for re-election.
In West Virginia, with the second-highest percentage of defeated incumbents, 11 incumbents (11%)—two Democrats and nine Republicans—lost in primaries.
Between 5 and 10% of incumbents lost in 10 states and less than 5% lost in another 10. The remaining four states—California, Colorado, Maine, and Nebraska—have had no incumbent defeats.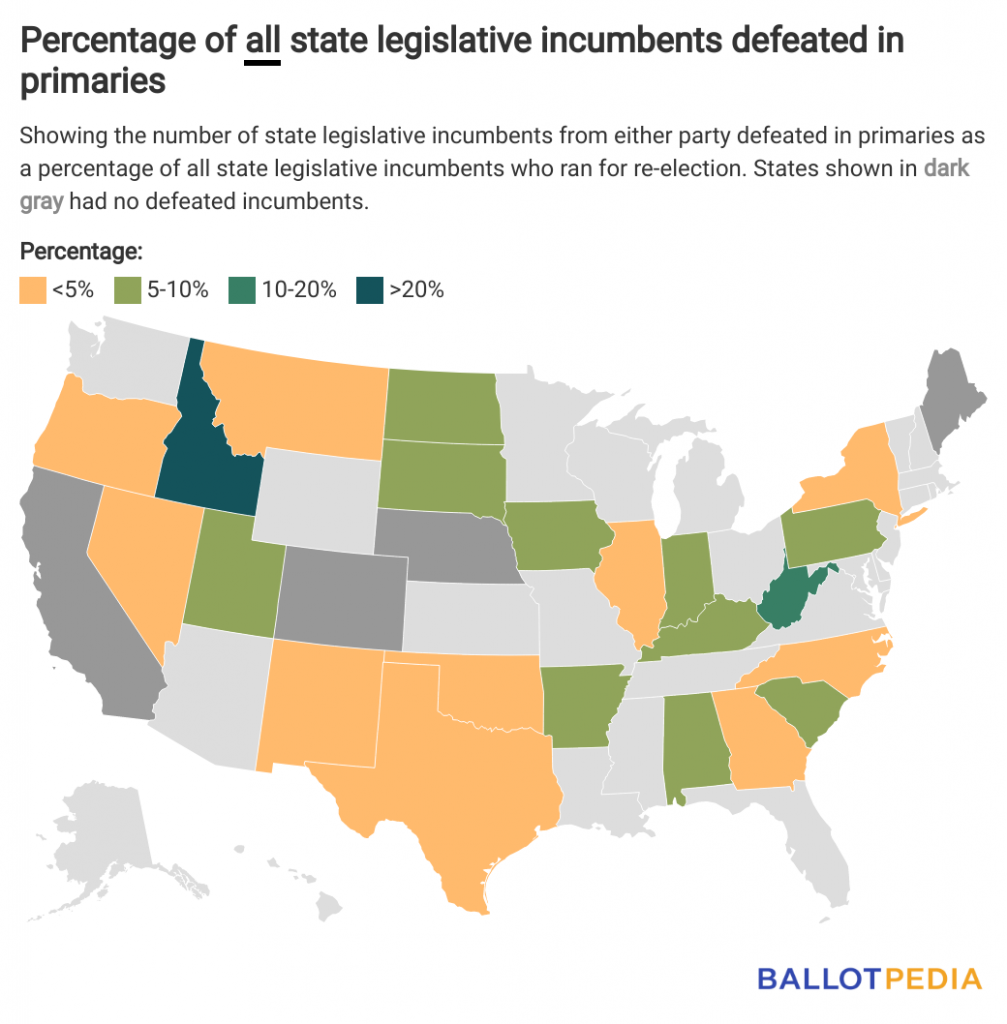 Twenty-eight of the 132 incumbent defeats (21%) were guaranteed due to redistricting.
When states redraw legislative lines, incumbents can oftentimes end up in a new district with other incumbents leading to incumbent v. incumbent primaries or general elections. Since, in these races, there are more incumbents running than nominations or seats available, at least one incumbent must lose.
Of the 26 states that have held primaries so far, eight have Democratic trifectas, 15 have Republican trifectas, and three have divided governments with Democrats controlling the governorship and Republicans controlling both legislative chambers. Across these 26 states, there are 3,337 seats up for election, 54% of the nationwide total.
The figures for 2022 will likely increase. There are currently 11 uncalled primaries featuring incumbents—four Democratic and seven Republican—and 20 primaries featuring New York Senate incumbents scheduled for Aug. 23.