Thirty-one of the 95 Washington state legislators who filed for re-election—22 Democrats and nine Republicans—will face contested primaries on Aug. 2. This represents 33% of incumbents who filed for re-election, lower than in 2020 but a higher rate than other recent election cycles.
Washington is one of three states holding top-two state legislative primaries this year. Under this system, all candidates appear on the same primary ballot regardless of their party affiliation and the top-two vote-getters advance to the general election.
Under this system, a primary is contested when more than two candidates file to run in the same district, at which point at least one candidate is guaranteed to lose.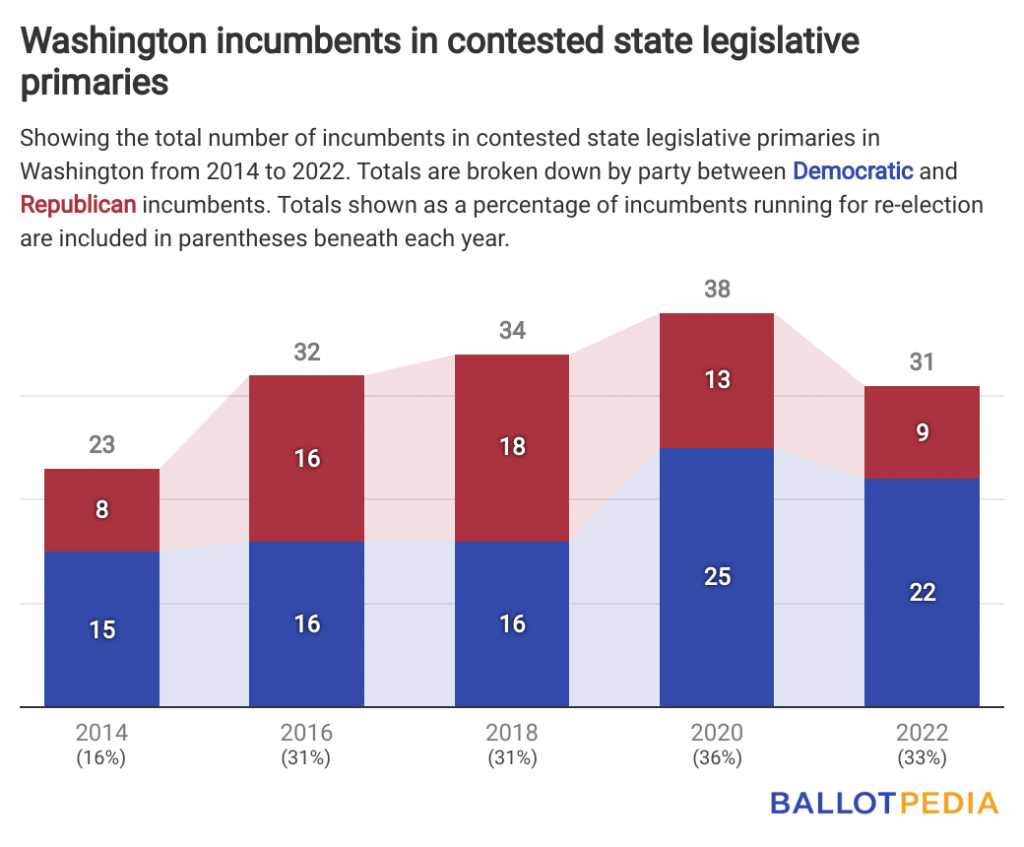 Historically, however, incumbents tend to advance to the general election in Washington.
Between 2014 and 2020, 127 incumbents faced contested primaries in the state, four of whom—two Democrats and two Republicans—lost. This gives incumbents a primary win rate of 98%.
Twenty-seven incumbents are not seeking re-election this year, an increase compared to previous election cycles. This represents 18% of all seats in the Washington State Legislature.
Washington does not have term limits, meaning each of these incumbents either chose to retire or seek some other office.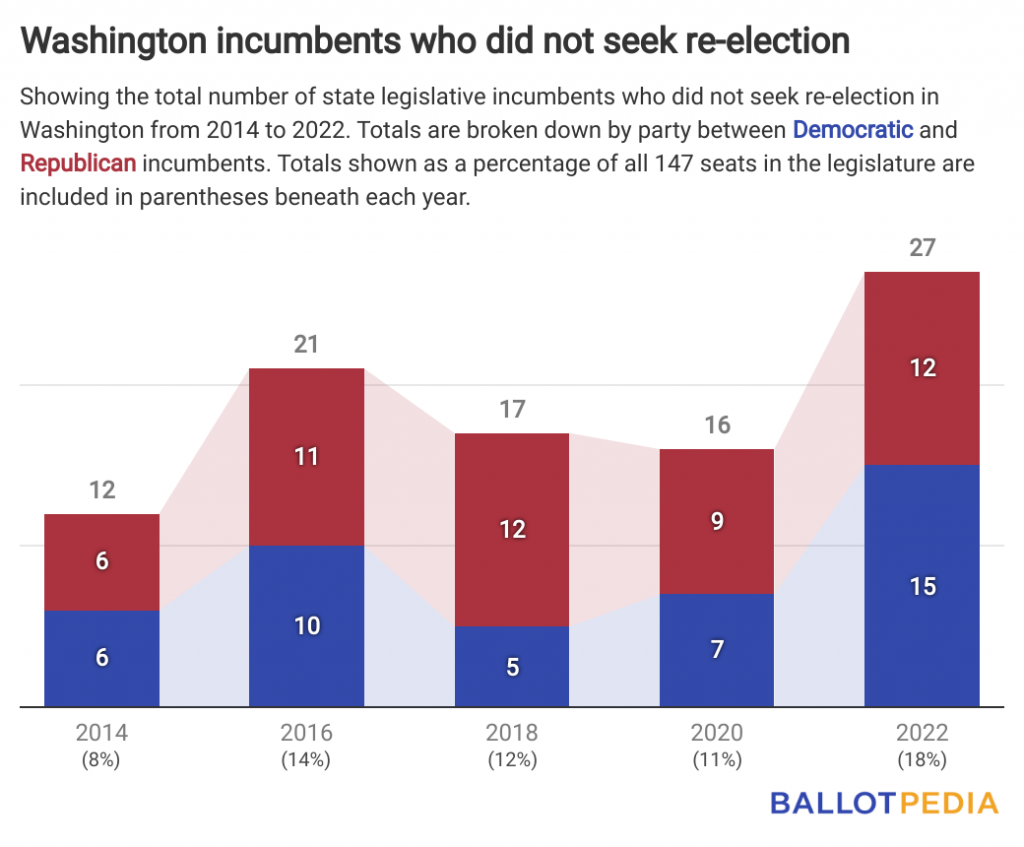 Overall, 292 candidates filed to run in Washington's top-two state legislative primaries this year: 126 Democrats, 142 Republicans, and 24 independent or minor party candidates.
All 98 House seats are up for election along with 24 of the state's 49 Senate seats.
Washington has had a Democratic trifecta since 2017 when the party won control of the Senate in a special election. Democrats currently hold a 57-41 majority in the House and a 29-20 majority in the Senate.
Washington's state legislative primaries are scheduled for Aug. 2, the 10th statewide primary date of the 2022 state legislative election cycle.
Additional reading:
Washington House of Representatives elections, 2022