Voters have been making more decisions in state legislative primaries this year than at any point in the past five election cycles.
The number of contested state legislative primaries reached a high mark this year with 2,349 contested primaries representing 21% of all possible primaries, both the largest number and percentage of contested primaries compared to the preceding four election cycles.
A primary is contested when more candidates file to run than there are nominations available, meaning at least one candidate must lose.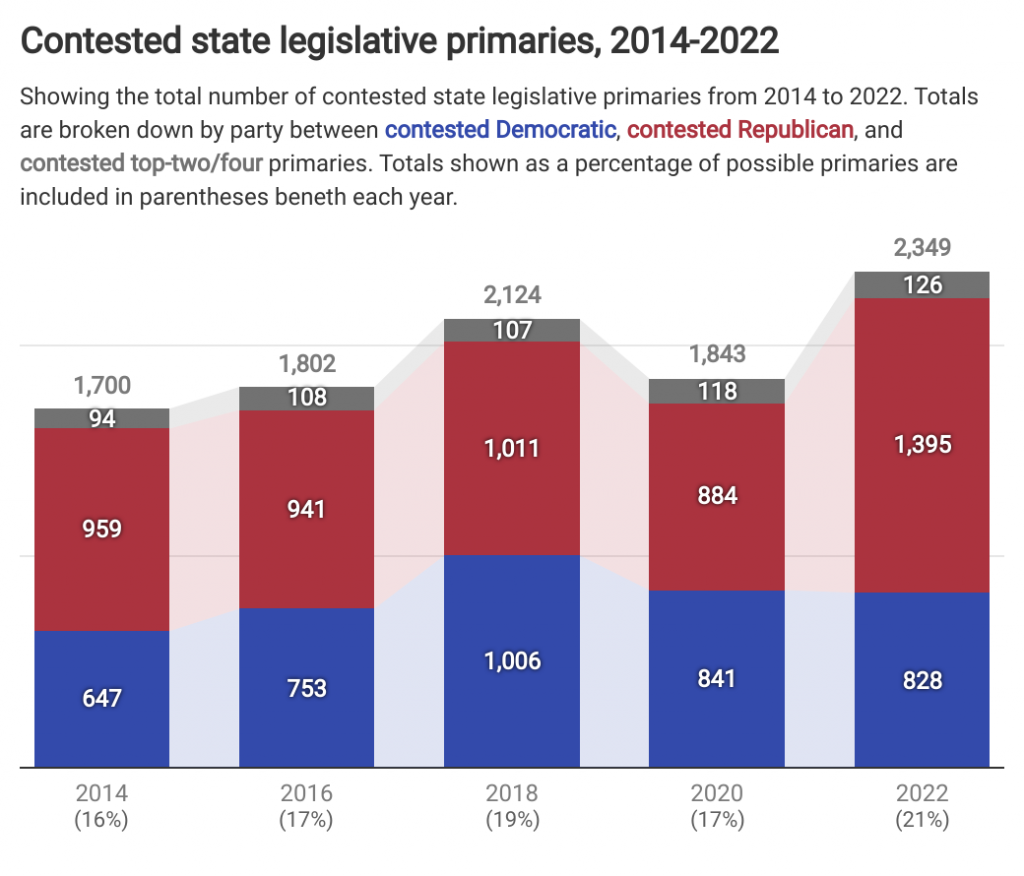 Contested Republican primaries outnumbered those for Democrats. There were 1,395 contested Republican primaries, representing 25% of all possible Republican primaries. For Democrats, 828 primaries were contested, or 15% of all possible Democratic primaries.
Four states—Alaska, California, Nebraska, and Washington—held top-two/four primaries where every candidate runs on the same primary ballot regardless of their political affiliations. Across those states, there were 126 contested primaries, 41% of all possible top-two/four primaries.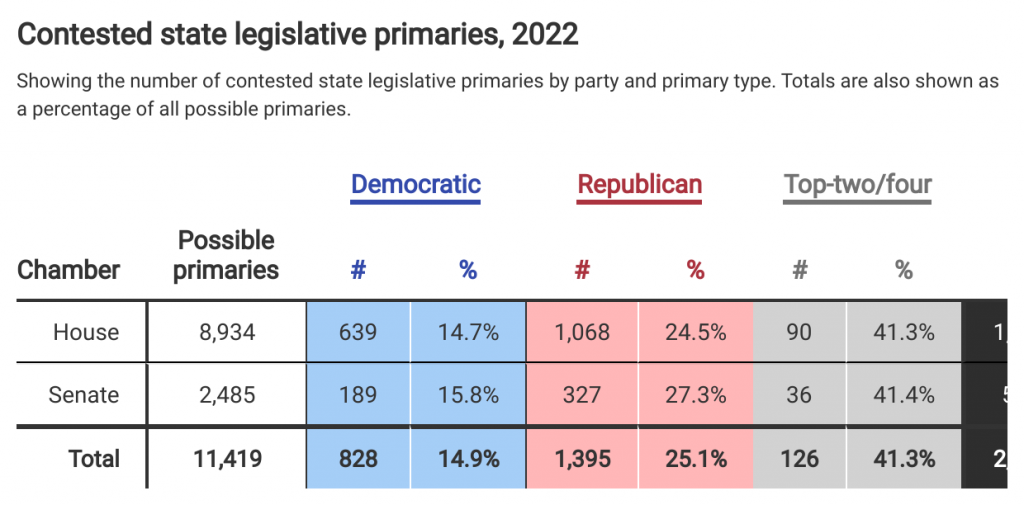 The frequency of contested primaries varied by state.
In 11 states, more than 30% of all possible primaries were contested.
California topped the list, with 60% (60) of its top-two primaries contested. Among states holding partisan primaries, Michigan had the most with 47% (139) of its possible major party primaries contested.
In four states, less than 10% of all primaries were contested.
Alaska had the lowest rate at 2% with a single contested top-four primary. This was the state's first cycle using a top-four primary system where, in order for a primary to be contested, at least five candidates must file to run. Among states holding partisan primaries, Connecticut had the lowest rate at 2% (8).
In 21 states, between 10 and 20% of all primaries were contested, and in 10 the rate fell between 20 and 30%.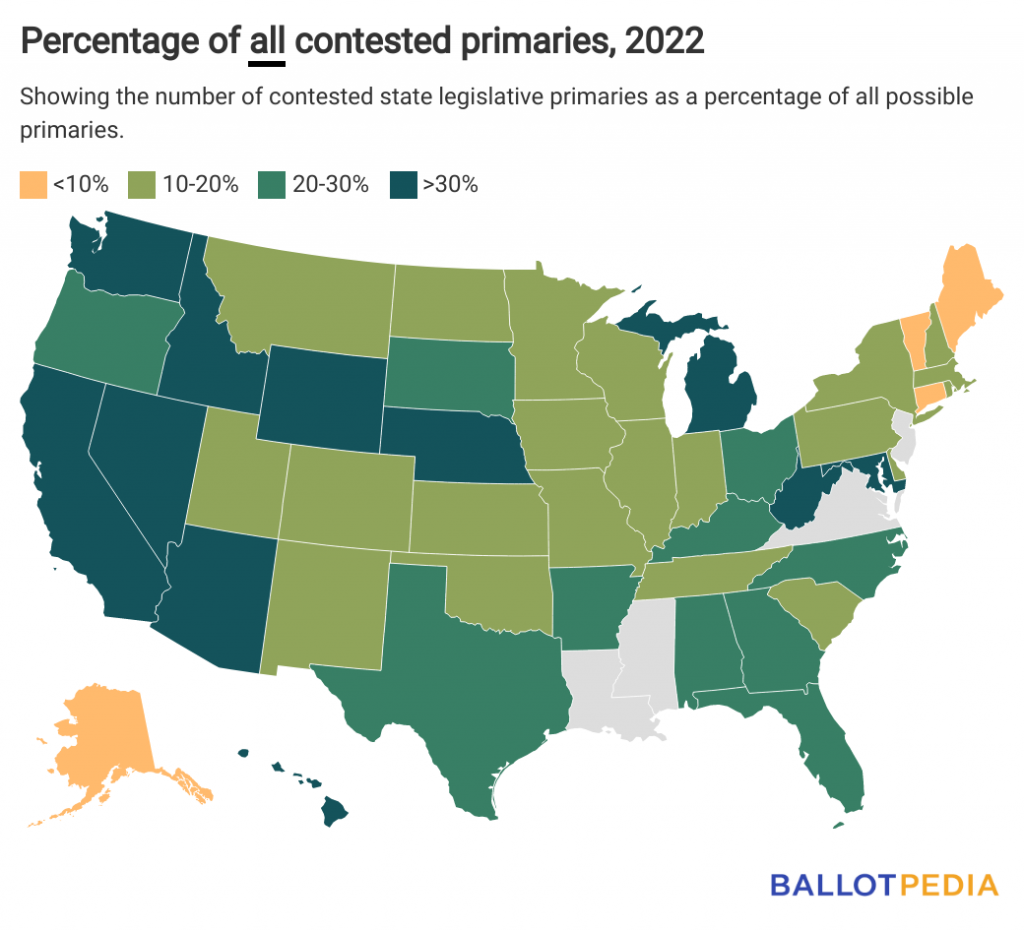 These numbers are still subject to change as the primary election cycle finishes in September. Figures will be updated if any changes occur.
Use the link below to view more historical state- and chamber-specific data about contested state legislative primaries.