The number of open state legislative seats, those where no incumbents are running, is at its highest point in five election cycles.
Open seats contribute to incumbent turnover. Since no incumbents are present every open seat is guaranteed to be won by a newcomer.
There are 1,495 open seats this year, meaning at least 24% of all seats up for election will be won by newcomers.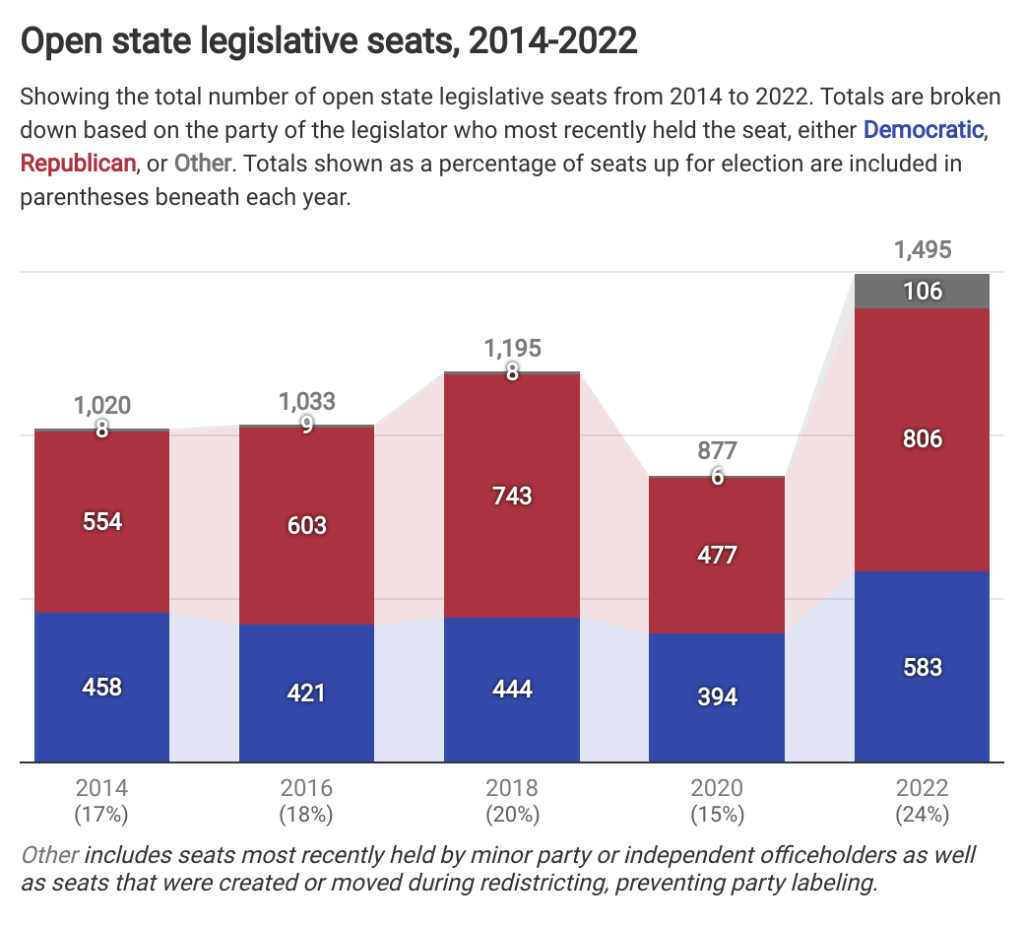 A seat can become open if an incumbent leaves office or runs for re-election in a different district than the one they currently represent.
Term limits can also affect the number of open seats by requiring an incumbent to leave office. Fourteen states holding elections this year have term limits for state legislators.
There were 252 term-limited state legislators in 2022, representing 4.0% of all seats up for election. This is a larger number than in 2020 and 2014, but lower than in 2018 and 2016.
While the number of term-limited legislators increased this year, the effect these limits have on the overall number of open seats lessened.
Typically, term limits have accounted for 23 or 24% of all open seats. This year, term limits account for 17% of those seats.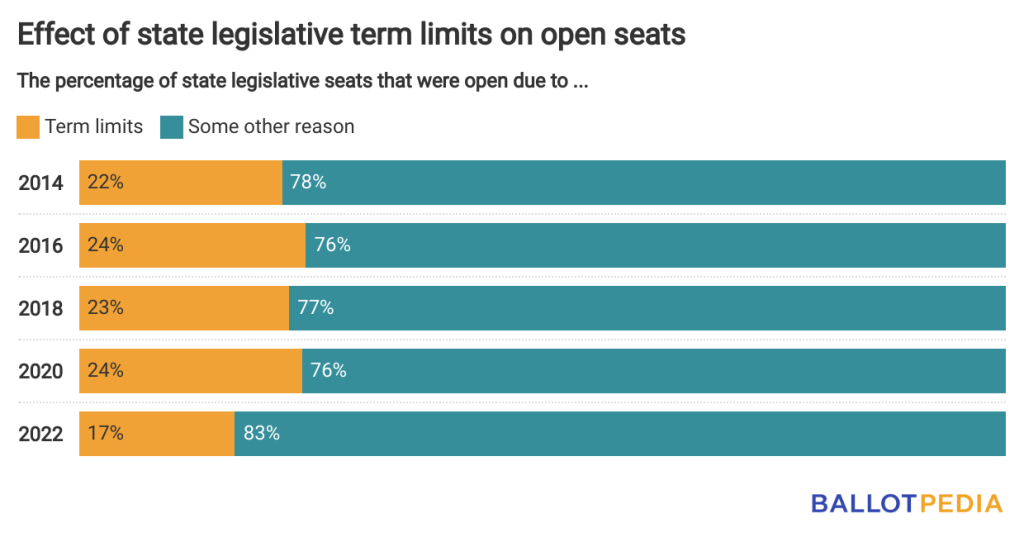 The presence of these open seats—caused both by term limits and other reasons—varies by state.
In four states—Arizona, Colorado, Michigan, and Nebraska—more than 40% of seats up for election are open. All four states have term limits.
Nebraska topped the list with 54% (13) of its seats open. However, Nebraska also has the fewest total number of seats up for election this cycle at 24.
In Arizona, where all 90 seats are up for election, 48% (43) are open.
In nine states, none of which have term limits, less than 10% of seats are open.
Utah had the lowest rate at eight open seats representing 9% of the seats up for election.
In 15 states, between 10 and 25% of seats are open, and in 18 the rate is between 25 and 40%.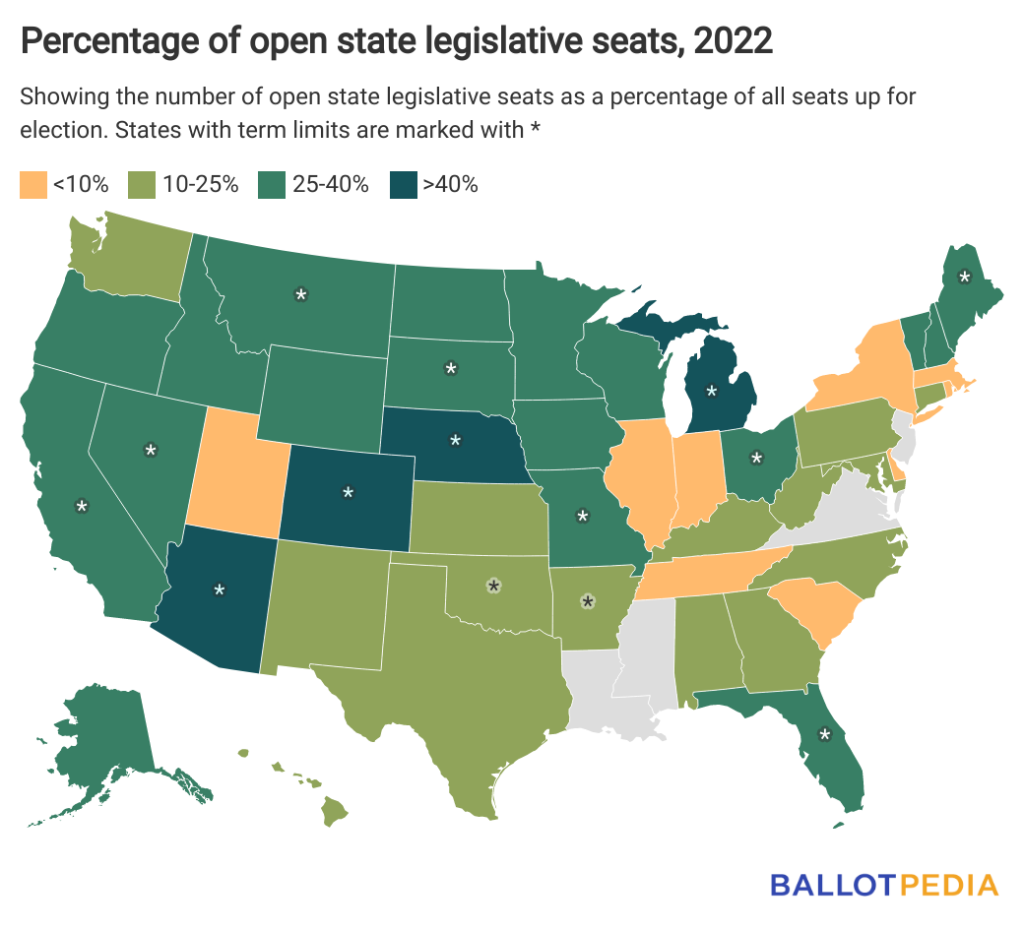 Use the link below to view more historical state- and chamber-specific data about open state legislative seats.